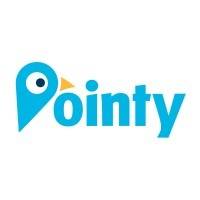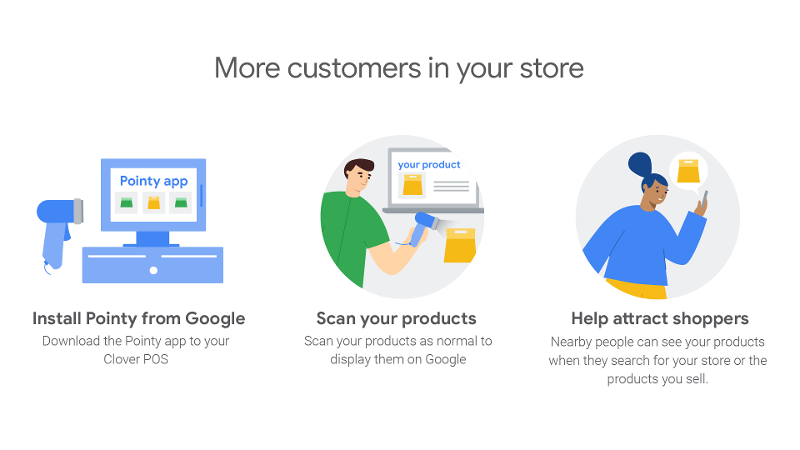 An easy way to display your in-store inventory on Google.
Help shoppers to find the product they're looking for - no data entry or e-commerce solution needed.
Simple to use and maintain - just keep scanning your products as you sell them at the register.
Local Inventory Ads (optional feature), a two-click solution to advertise your in-store products.
Dashboard showing the most popular products and the searches people made to find your store.
Shoppers often default to buying online or purchasing from big-box stores because they aren't sure if a nearby brick and mortar store like yours stocks the product they want. Many of these shoppers are now using Google to research if a product is available nearby.
Pointy helps these shoppers find you by displaying your products on surfaces across Google including the Business Profile, Maps, and Search
. This gives your products a better chance of showing up in product-related searches on Google. Pointy also lets you run product ads on Google for all your products in two clicks to help shoppers find you.
Check out what Rae Regan of Country Paint and Hardware had to say about Pointy:
"Pointy gives us a platform to showcase every product we sell in the store and there is very little work required of us. On our Pointy dashboard we can see what items are trending so we know where to spend our advertising dollars. I would absolutely recommend Pointy to any retailer looking to grow their online presence."

To be eligible for Pointy, retailers must sell products with manufacturer barcodes (UPC/EAN) and have a physical brick and mortar store.
Flex (2nd Generation), Station Pro, Station (2018), Flex, Mini, Mobile, Station, and Web

Pricing & Subscription Information
Support & Additional Information
Ready to build your new clover system?
Call (877) 579 1113 or Email us at info@iMerchantech.com