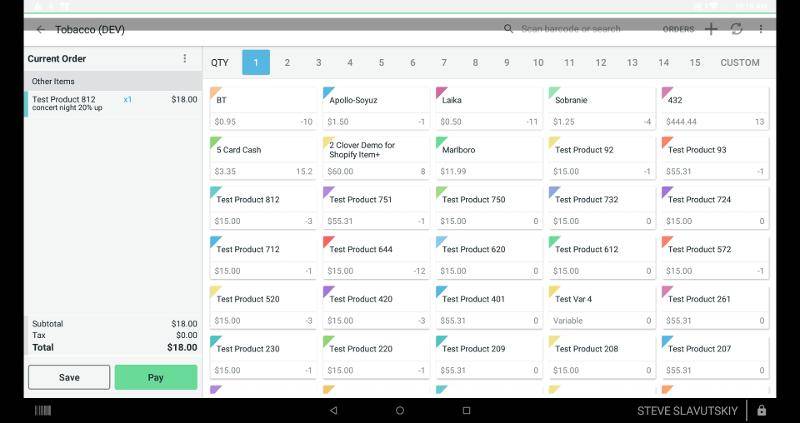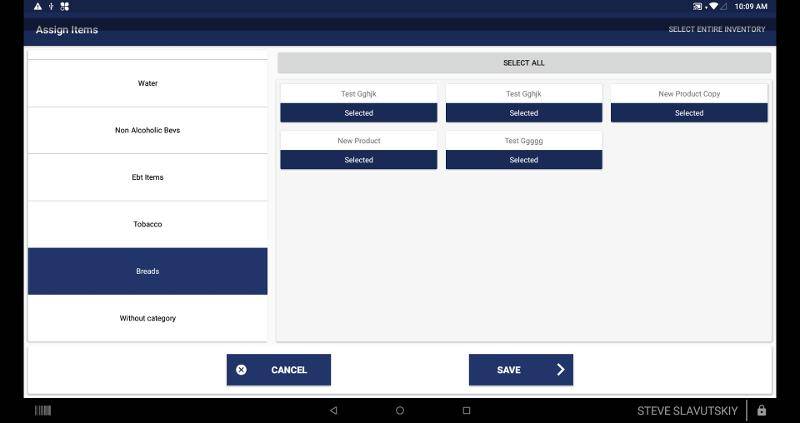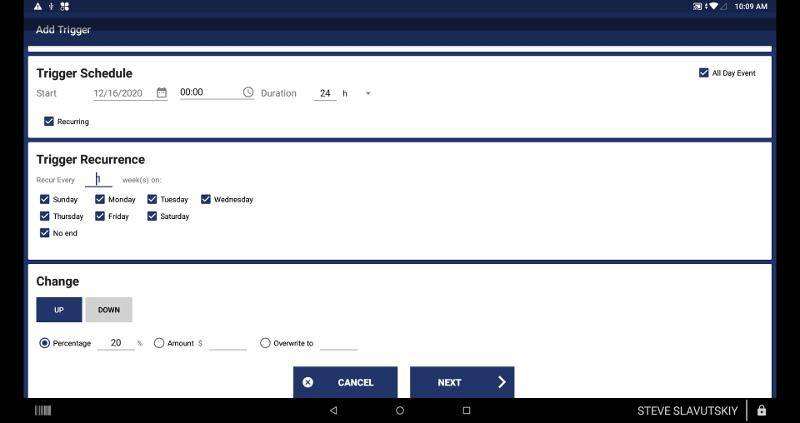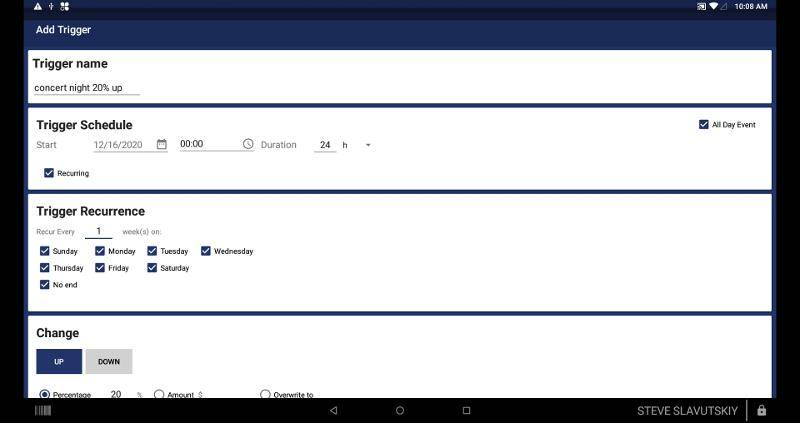 Change Inventory Pricing automatically based on schedule and Selected Items
Recurring or One time Setup of trigger for the price change
Price is changed against listed price in inventory. Changed based on %, $ up or down.
Price changs is not the same as discounted price.
Overwrite price to certain amount is usefull for merchants with large inventory & different pricing.
Create comprehensive price change schemes. Schedule once or on a recurring basis. Assign change of price to categories, items, or both. This app is great for any business that schedules pricing throughout the day for the same items, especially bars for happy hours, restaurants for daily or weekly specials, or grocery retailers.
Schedule all your special pricing events ahead of time and never worry about charging the right amount at the right time again.
The item price is still handled in inventory app while with this app you can move the price up or down relative to its inventory price bases on these schemes:
- Overwrite Price of item to $
This app supports 3 different price type of items
*Variable price items will be ignored.
this app does not handle cash discount program.
Flex (2nd Generation), Station Pro, Station (2018), Flex, Mini, Mobile, and Station
Pricing & Subscription Information
-Unlimited Use 1015
-

$10.15
per month
Unlimited Use for all devices on merchant id.
Support & Additional Information
Ready to build your new clover system?
Call (877) 579 1113 or Email us at info@iMerchantech.com