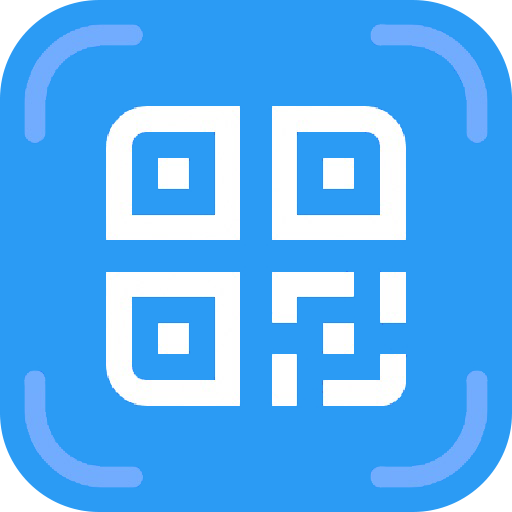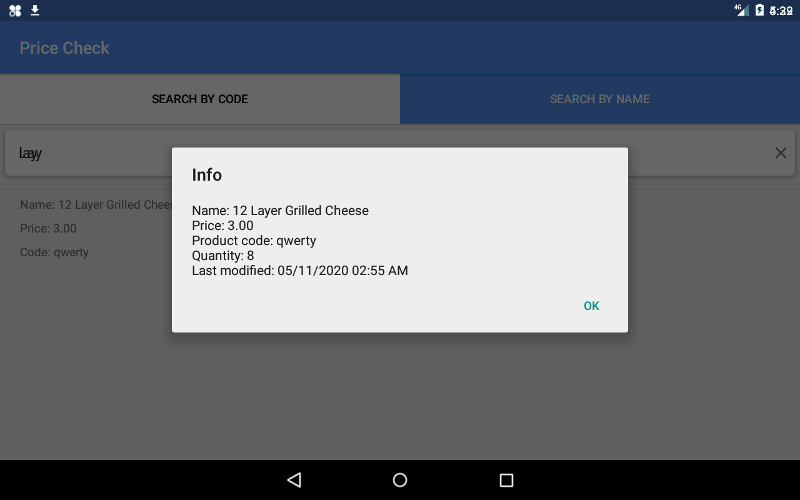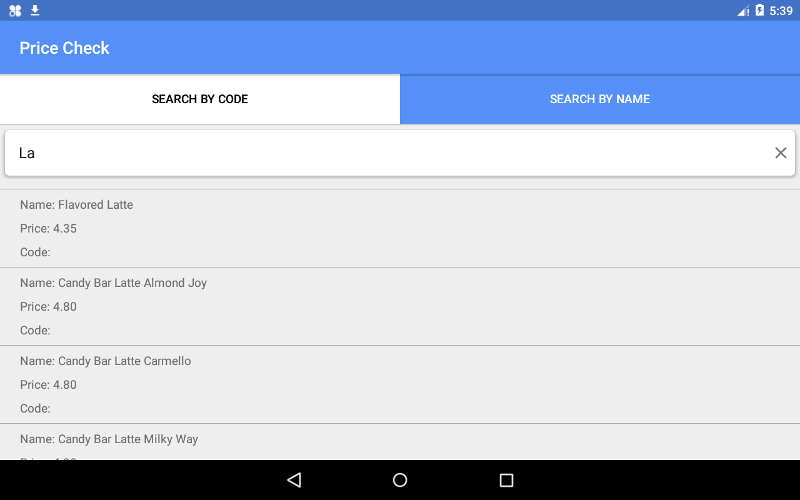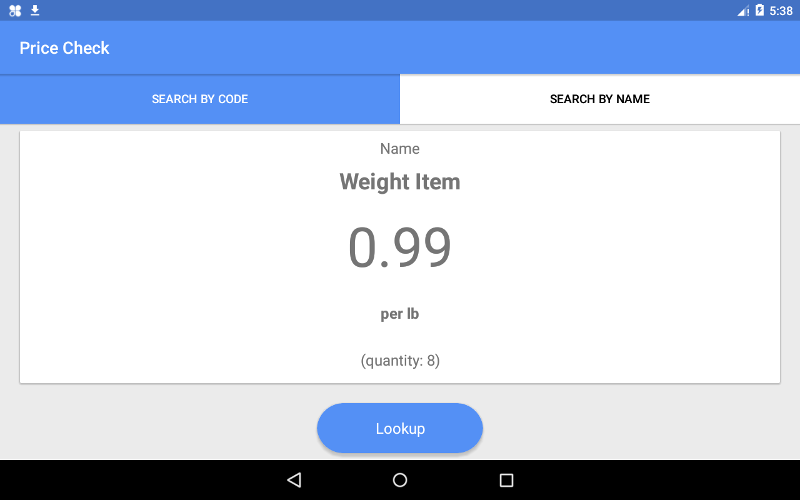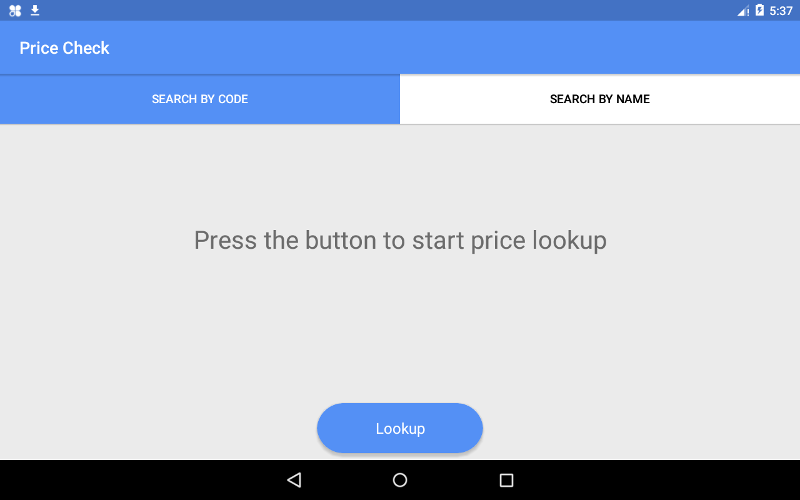 Check an item price by its barcode or name
Check an item stock quantity
Kiosk mode
Companion app
No setup required
Check a product price by its barcode (product code) or name. The app can also be used in kiosk mode.
You can also use the companion app - https://play.google.com/store/apps/details?id=com.pricecheckmobile
1. Search by barcode. Tap on the "Lookup" button and scan any item by your barcode scanner. You will see a product price, name, code, and quantity (optional).
2. Search by name. Open the app and tap on "Seach By Code". Enter your product name and you will see all the information about this item (price, name, quantity (optional), code, last modified date.
Instagram: https://www.instagram.com/pay.plaxe/
Facebook: https://www.facebook.com/payplaxe/
Youtube: https://www.youtube.com/payplaxe
Flex (2nd Generation), Station Pro, Station (2018), Flex, Mini, Mobile, and Station

Pricing & Subscription Information
Licence -

$0.99

per month
Support & Additional Information
Ready to build your new clover system?
Call (877) 579 1113 or Email us at info@iMerchantech.com