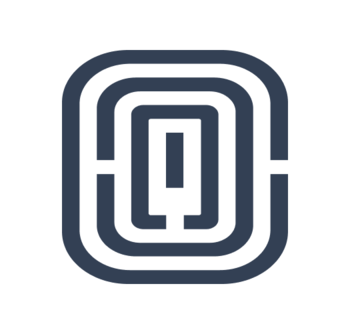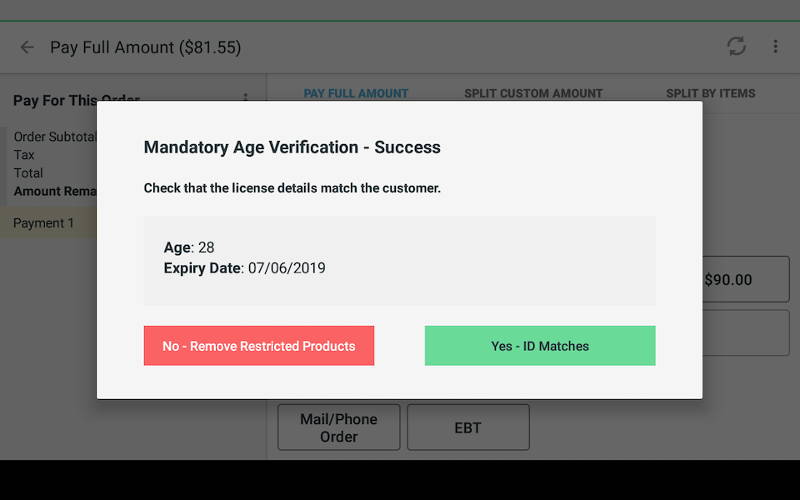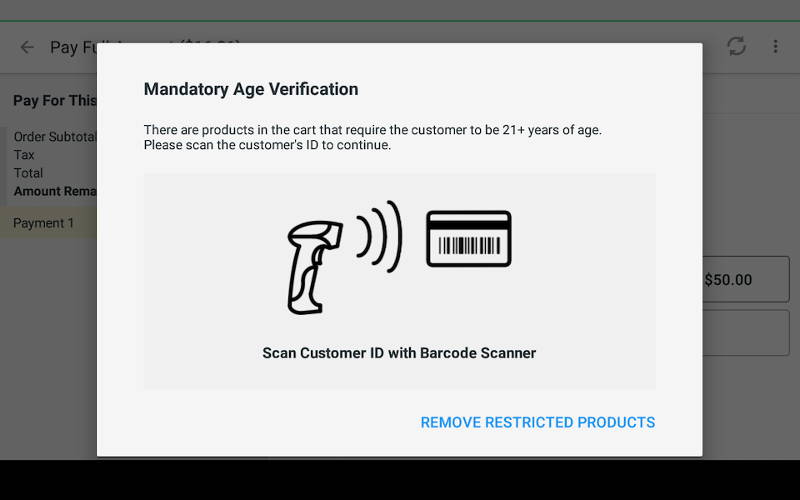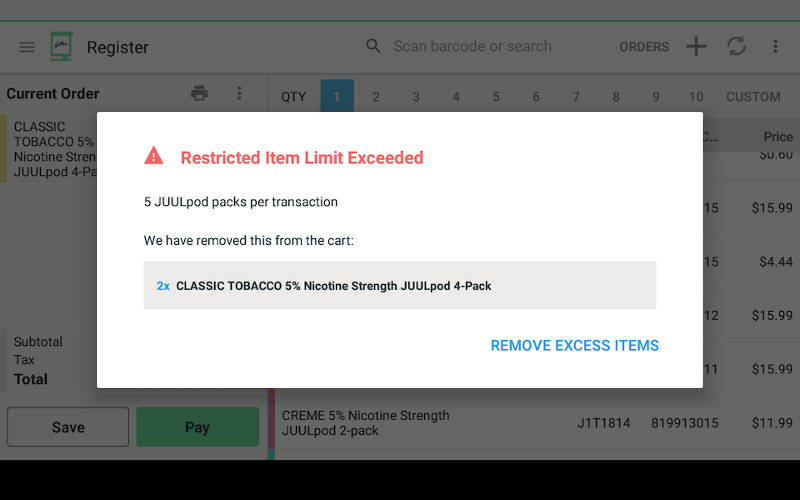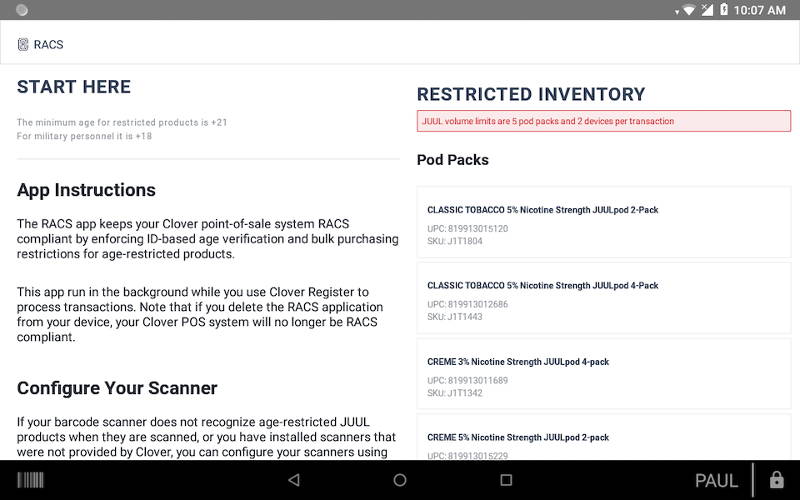 Enforce ID Age Verification for sale of Age-Restricted Products
Automatically Apply Per-Transaction Volume Limits
The Retail Access Control Standard (RACS) app keeps your store RACS compliant by automatically enforcing ID age verification and volume restrictions for age-restricted products. The app runs in the background and integrates directly into your Clover Register app.
When you scan an age-restricted product as part of a transaction, a pop-up requires you to scan the customer's photo ID using a Zebra/Symbol DS9208 Barcode Scanner. If the customer is underage, or the ID is expired, the product is automatically removed from the cart. RACS compliance also requires that the clerk checks the photo on the ID against the customer's physical appearance.
This app enforces volume limits of 2 JUUL devices and 5 JUULpod packs per transaction. If you attempt to add devices or pod packs beyond these limits, the excess quantity is removed from the cart.
The first time you open the RACS app, your Clover Register app's inventory is populated with the age-restricted products the RACS app currently supports.
Currently, only JUUL products are supported, with more products coming soon.
Station Pro, Station (2018), Mini, and Station

Pricing & Subscription Information
Support & Additional Information
Ready to build your new clover system?
Call (877) 579 1113 or Email us at info@iMerchantech.com