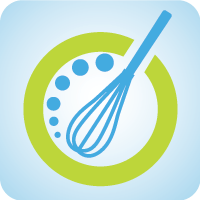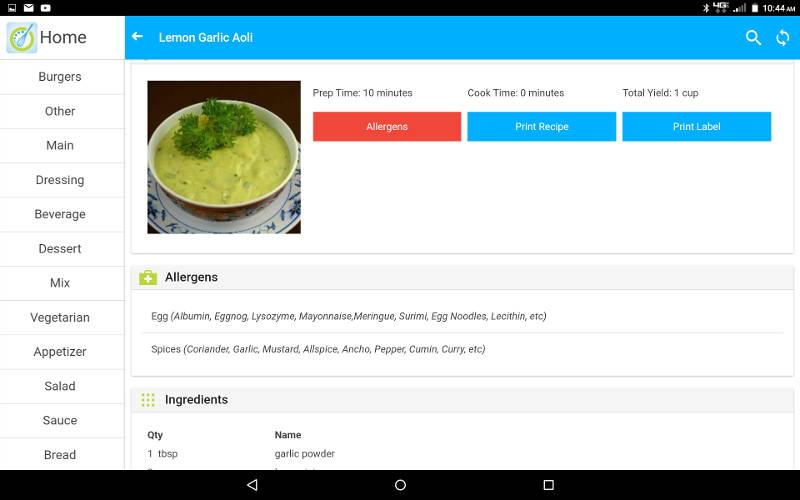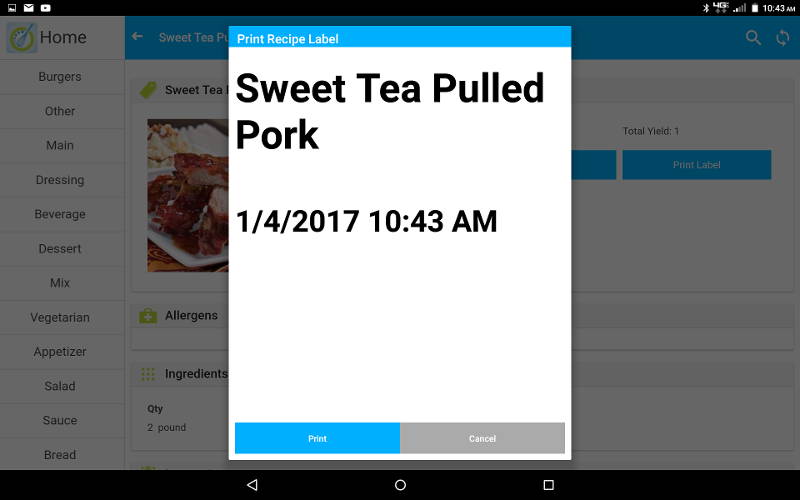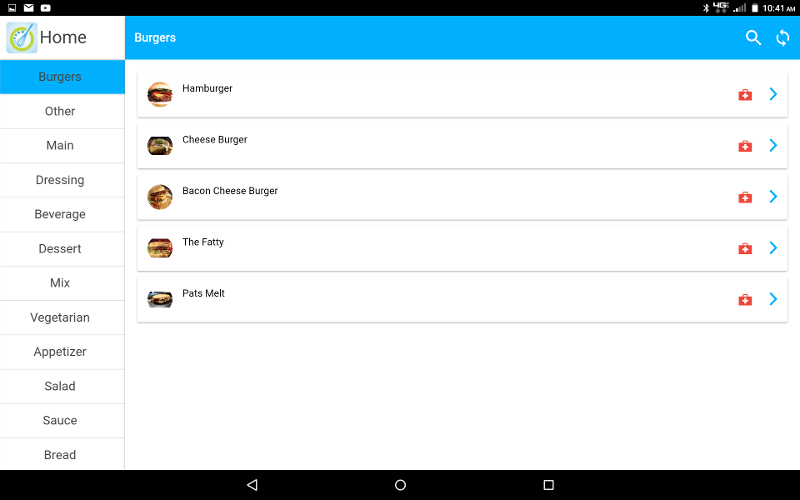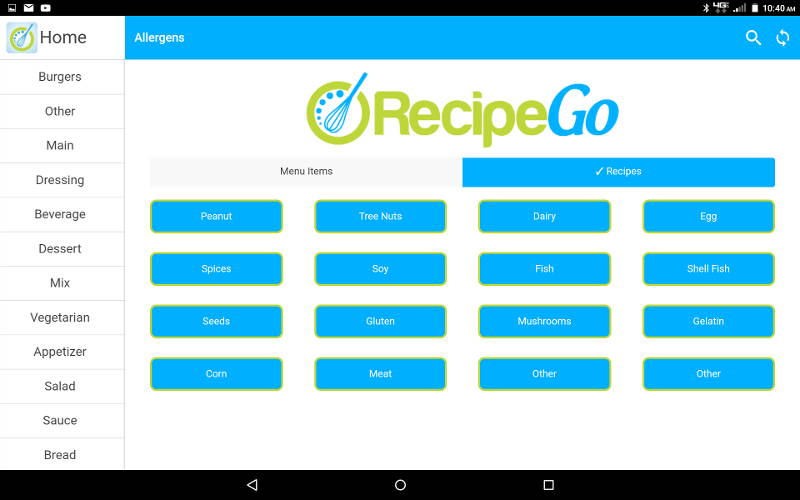 RecipeGo w/ AllergyPro is a new, easy to use, recipe management application, with a fast allergy search function.
RecipeGo replaces that falling apart recipe book with your very own digital cookbook. All of your recipes can now be stored on your personal online dashboard! Unlimited cloud syncing to your clover device makes it so your staff can print a hard copy of the recipe from the Clover printer, print food labels for safe storage, and have instant access to your menu and recipes.
Your menu will be available online with a personal allergen menu option for your guest, greatly reducing the risk of serving someone with food allergies the wrong item.
RecipeGo w/ AllergyPro will keep your restaurant safe, organized, efficient, and consistent.
Station (2018), Mini, Mobile, and Station
Pricing & Subscription Information
-RecipeGo/AllergyPro
-

$9.99
per month
The RecipeGo app is a new way to manage all of your recipes, update your restaurants menus, and streamline consistency with your staff. All from a single dashboard! With our free cloud sync, you can update your recipes from your laptop, then view them on the go with your mobile phone or tablet.
Ready to build your new clover system?
Call (877) 579 1113 or Email us at info@iMerchantech.com