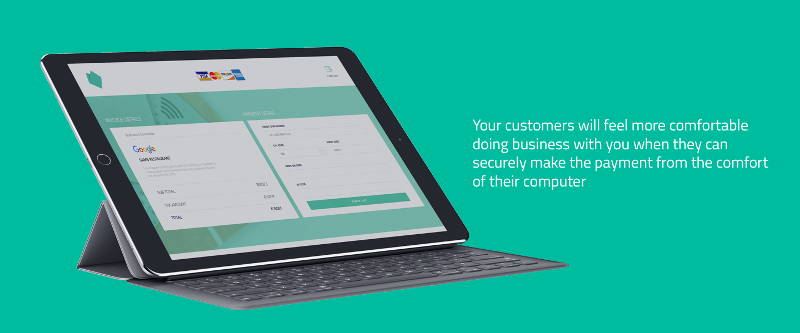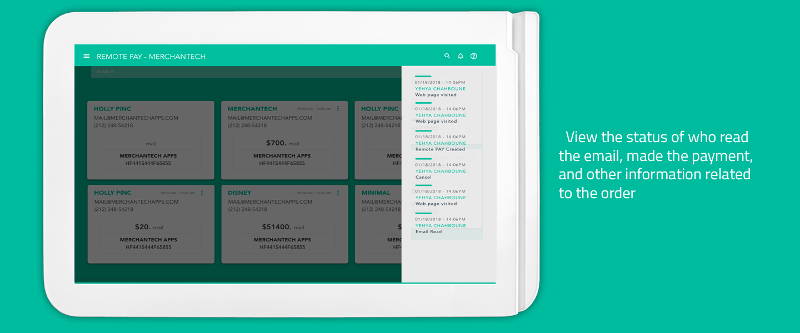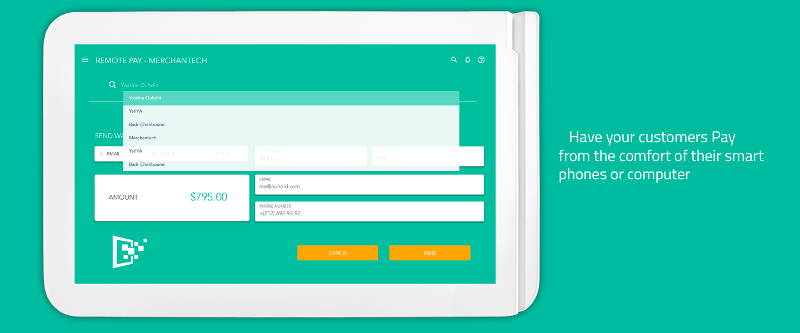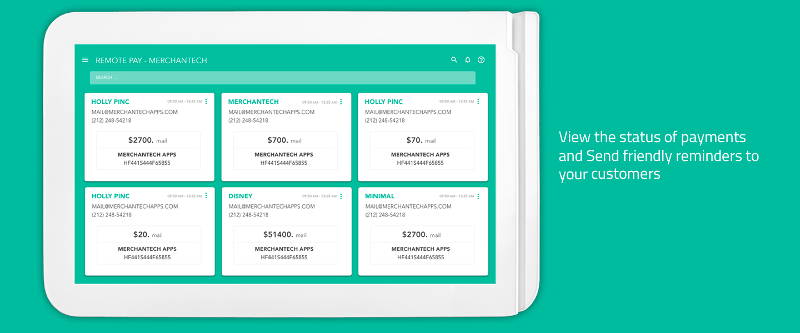 Receive Remote Payments
Ring up item(s) on Clover POS, then press Remote Pay to send an invoice to the customer
Resend again reminders from Web Dashboard
Only 1.00 per order
Easy to use Interface
Accept payments remotely from your customers. Payments can be sent from the register app. Simply select Remote Pay after selecting the items
- Have your customers pay from the comfort of their smart phones or computer
-View the status of who read the email, made the payment, and other information related to the order
- All remote payments collected are deposited to your Clover merchant account
- Payment information can be sent via text message, email, or both
Please keep in mind the following:
*You must have the register app installed on your Clove Device. You choose item(s) from your register, then press pay, then choose Remote Pay, then enter the customers email address or cell number.
- Customer receives and email or text message to make a payment.
- Once customer makes a payment, the money gets deposited to your Clover Merchant Account. Remote Pay doesn't offer ability to accept tips.
Flex (2nd Generation), Station Pro, Station (2018), Flex, Mini, Mobile, Station, and Web

Pricing & Subscription Information
-Pay-per-action pricing:
This app will bill you when the following actions occur:
$1.00

per

when 'Remote Pay' Order has been Paid
-Subscriptions:
No additional monthly fees. Only Pay 1.00 Per Order when an Invoice or Remote Pay is Paid. 14 day free trial included
Ready to build your new clover system?
Call (877) 579 1113 or Email us at info@iMerchantech.com