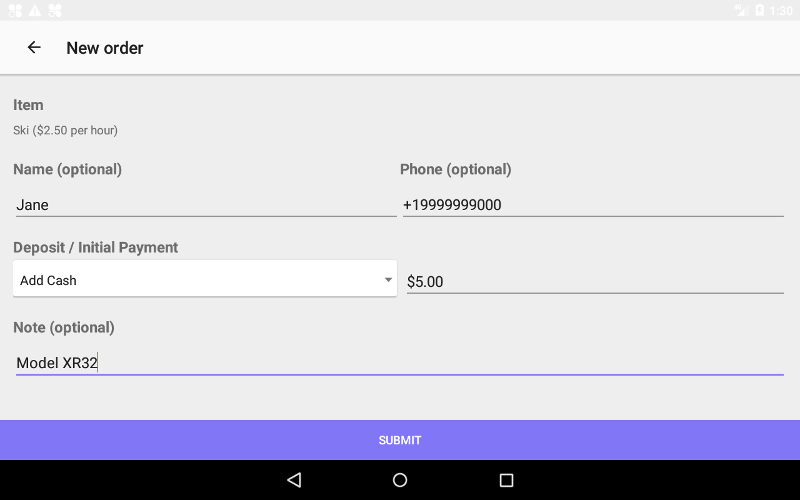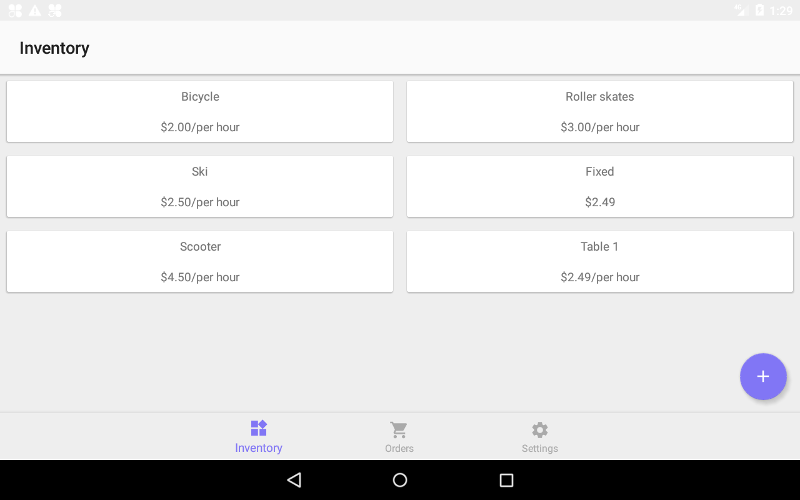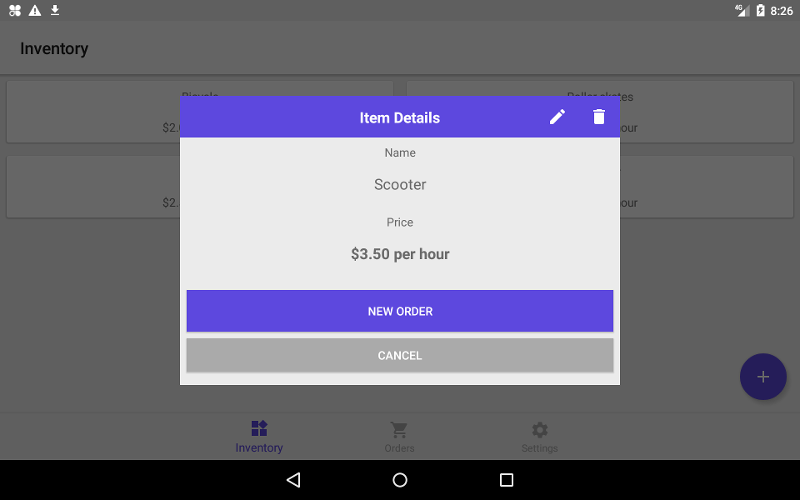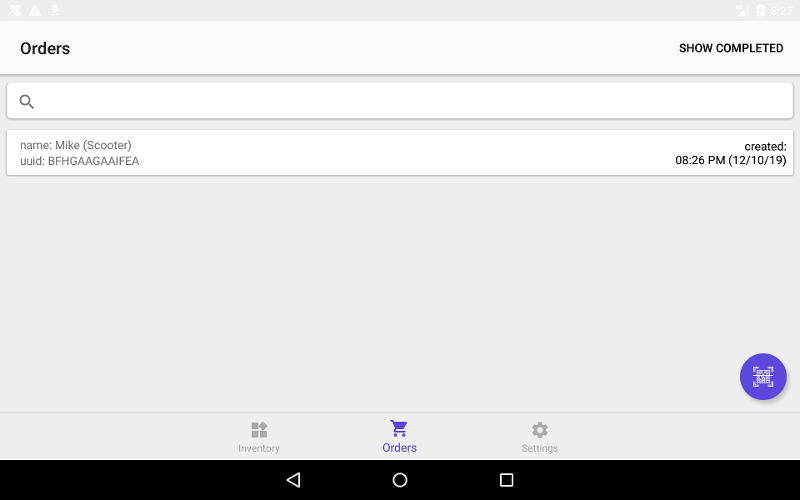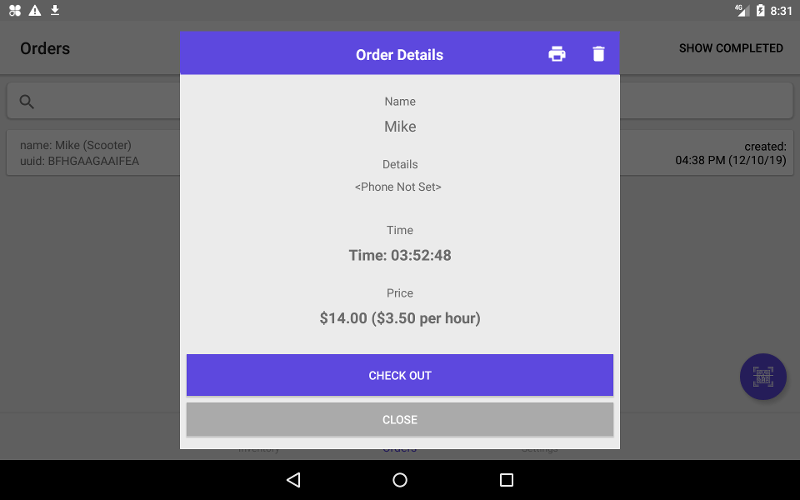 Rent your items for days/hours/minutes/seconds
Use cash deposits
Print QR-receipts
Sync between devices
Rent Item is ideal for any business which charges by the minute/hour/day. This app can help you rent items like tables, cars, playrooms, equipment, suits, bicycles, pool tables, etc.
- Print special QR-receipts for customers;
- Enter special notes to each order;
- Fully integrated with Clover Register.
- Download and open the app on your Clover device;
- Create items for rent in inventory section inside the app;
- Tap on a created item for rent and fill in and submit an order form (order receipt will be printer automatically);
- If you ready to check out, go to the orders section inside the app, and tap on the order.
- Inside order screen tap on "check out".
- A successful payment will return you back to Rent Item from your register.
Instagram: https://www.instagram.com/pay.plaxe/
Facebook: https://www.facebook.com/payplaxe/
Youtube: https://www.youtube.com/payplaxe
Flex (2nd Generation), Station Pro, Station (2018), Flex, Mini, Mobile, and Station
Pricing & Subscription Information
-License
-

$1.99
per month
All app features
Support & Additional Information
Ready to build your new clover system?
Call (877) 579 1113 or Email us at info@iMerchantech.com