Restaurant Live Kitchen & Customer Order Displays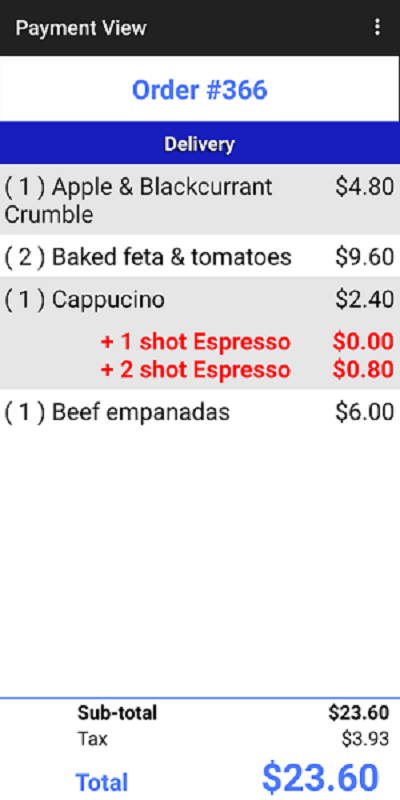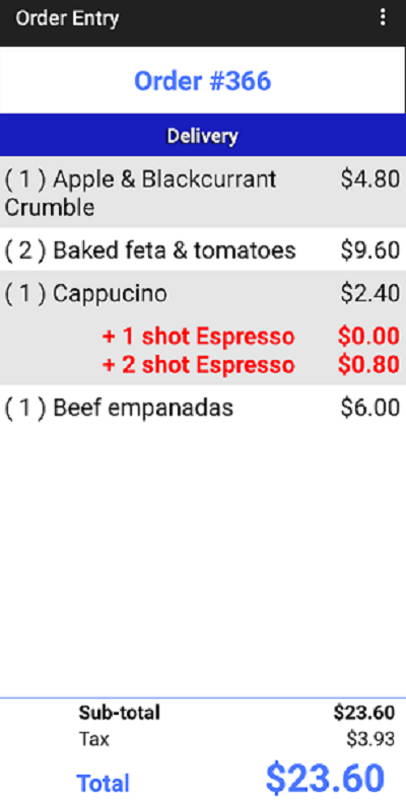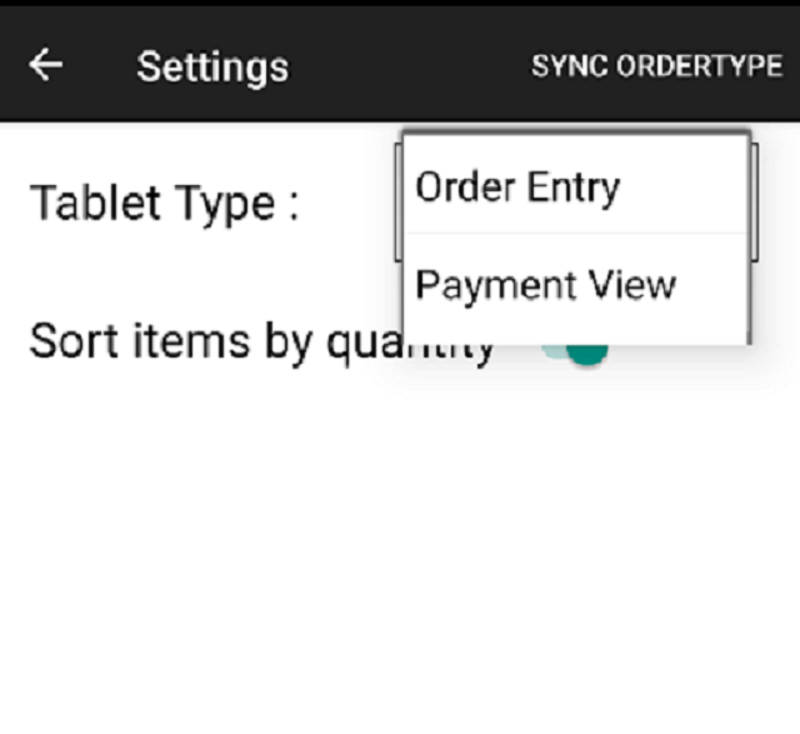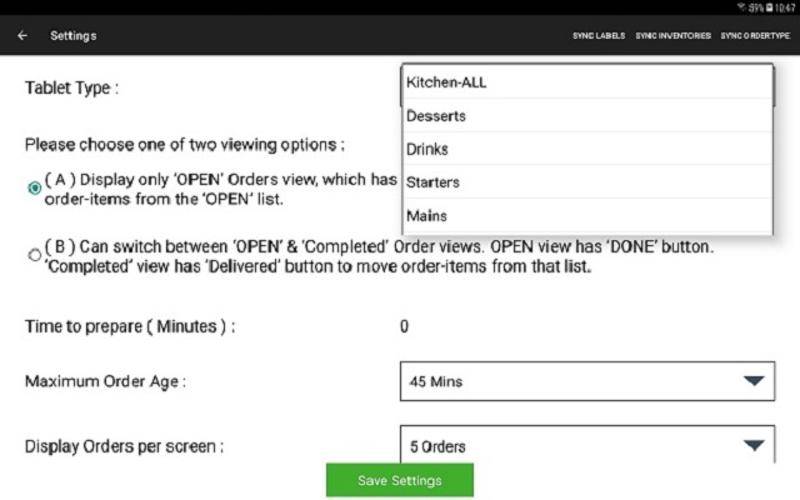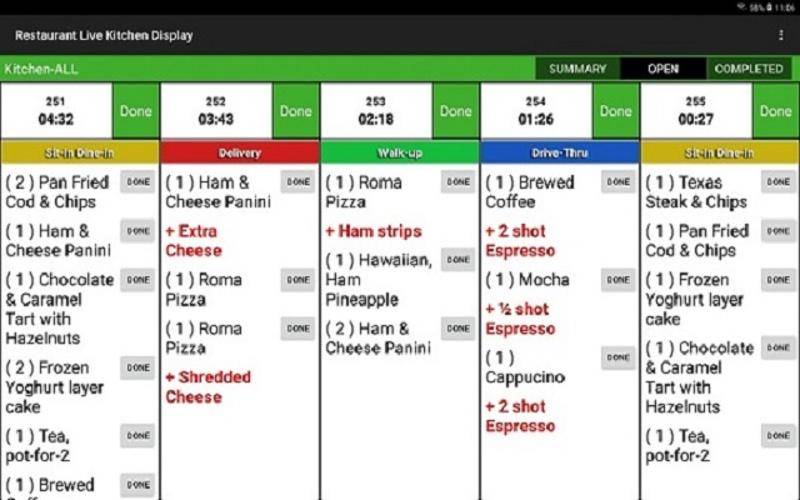 Separates items on display Tablets by 'Drinks' 'Hot Food' Label-IDs.
Open line item orders go direct to kitchen Tablet over local WiFi, without Internet.
Instantly display of new line items to allow Barista start on first hot drinks
Shows 'Open' & 'Completed' orders & "Order Types": DineIn. Take-away. Delivery.
'Done' & 'Delivered' line item & 'Overall' buttons to remove 'Open'& 'Completed' items.
** Clover open orders are instantly displayed on Kitchen display Tablets'.
** Sends Orders to separate Kitchen preparation area displays for 'Drinks', 'Hot Food', 'Pizza Oven' or 'Mains' etc (based on Label-ID)
** NEW Customer facing tablet app shows line item prices & Order totals.
** Operates very fast because Clover station sends orders direct to display Tablets via locally connected WiFi (LAN. Local Area Network).
** Please view support site https://retailcp.ie/liverestaurant ::
( ) to download the app to display Tablet
( ) see FAQ 'answers to frequent questions'
** Please email to app@retailcp.ie with any new questions
Flex (2nd Generation), Station Pro, Station (2018), Flex, Mini, Mobile, and Station
Pricing & Subscription Information
-One Clover device
-

$9.00
per month
Send orders from one Clover device to Kitchen & Barista display Tablets.
-Customer+Kitchen 1-C
-

$12.00
per month
Customer View Prices & Total. + Kitchen-Barista displays orders from 1-Clover unit.
-Customer View Only
-

$12.00
per month
Show Order details & prices on Customer facing portrait display tablet
-Many Clover devices
-

$12.00
per month
Send orders from many Clover devices to Kitchen & Barista display Tablets.
Support & Additional Information
Ready to build your new clover system?
Call (877) 579 1113 or Email us at info@iMerchantech.com