RetailCP Restaurant Orders Display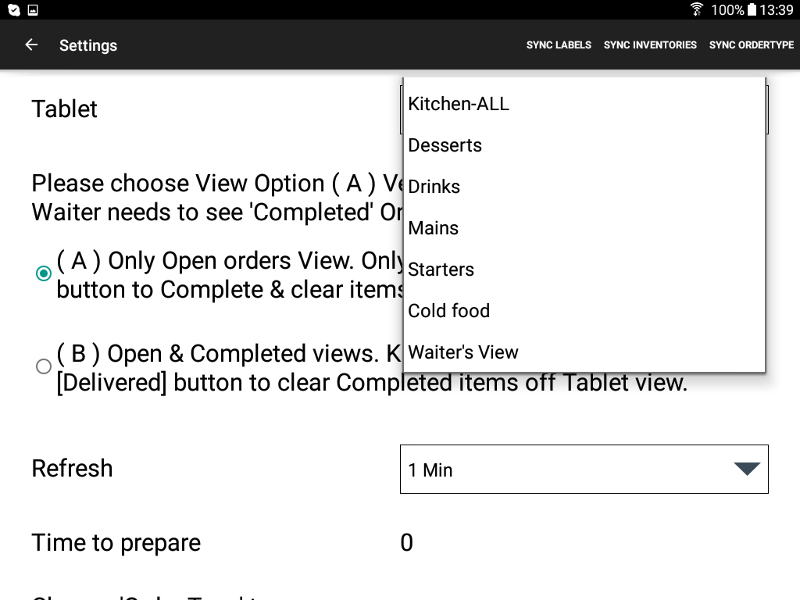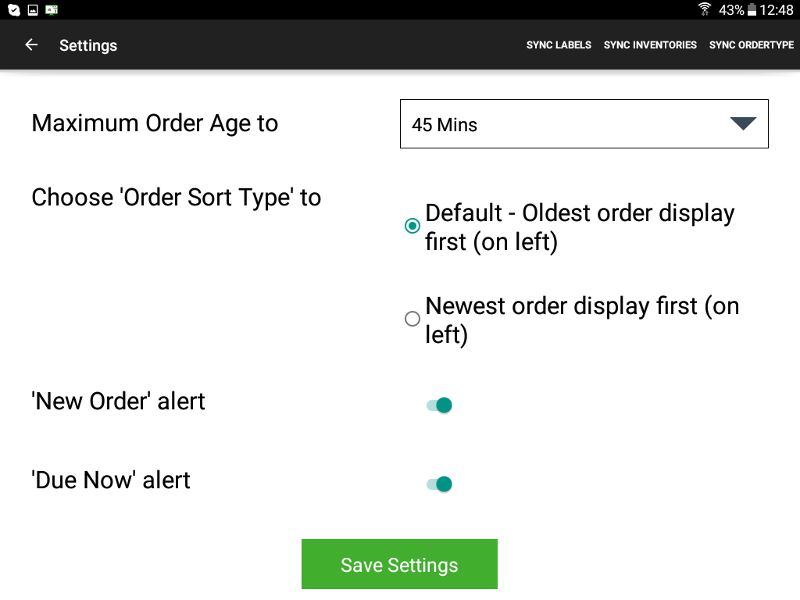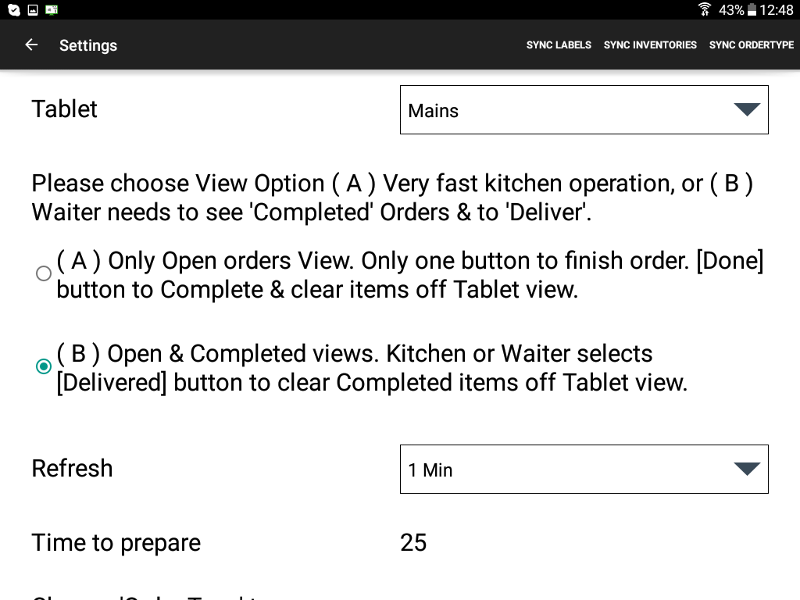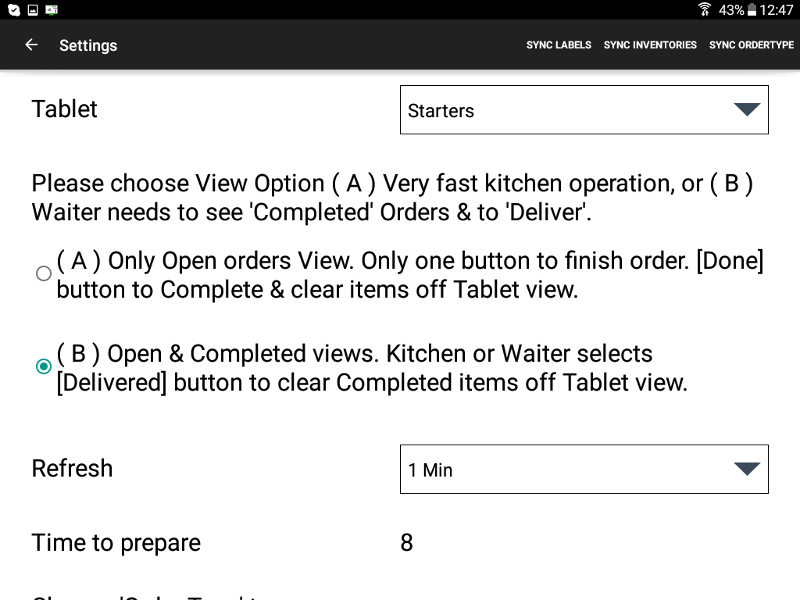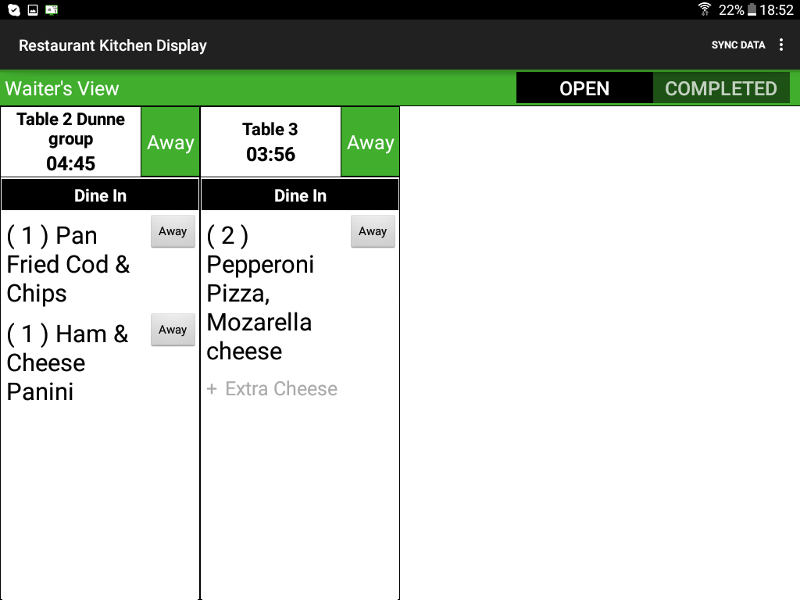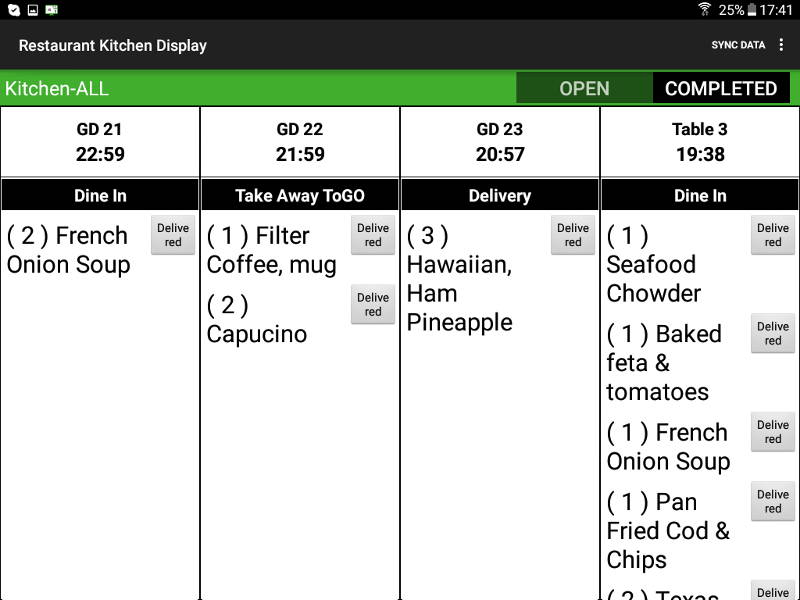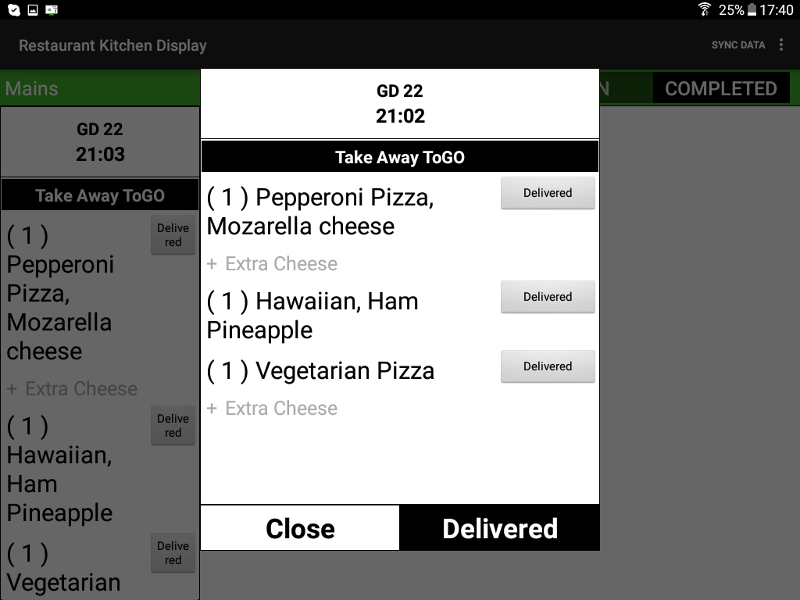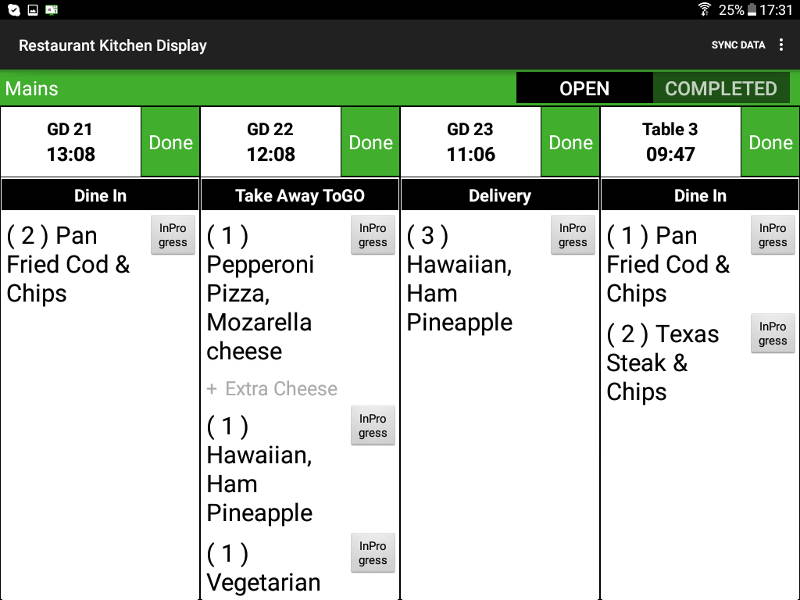 Separates items by 'Drinks', 'Appetisers', 'Mains', 'Desserts', 'Salads', 'Pizzas' etc'
Ideal for fine-dining Table service restaurants. Shares kitchen order status with front-of-house
Action buttons by line-item & Order: 'In-progress', 'Done' & 'Delivered'
Displays 'Open' & 'Completed' views, Order-types (Dine-In, Pick-up, Delivery etc)
Server 'AWAY' button to alert kitchen to finish work on mains for Table-no-X.
* Version 1.13 Apr 18th Supports Clover station (2018) & Flex
* Please open support site https://retailcp.ie/restaurant
to get User notes & answers to FAQs (Frequent questions).
* Use Android Tablet & Firefox browser to open support website above
in order to 'Download display app ( APK ) onto each prep area tablet.
* "Restaurant Orders Display" is for 'Dine In' Restaurants, to separate items
for the Android Tablets in each preparation area. Such as 'Starters',
'Mains', 'Salads', 'Desserts' , 'Drinks', 'Kitchen-ALL' & 'Waiters View'.
* Use Clover Inventory (Label IDs) to name Prep Areas.
* This App is not suitable for 'very fast' take-away restaurants,
who need to process 50-orders per 10-minutes at busy times.
* (See RetailCP Fast Food Orders, which is a very fast 'display' App)
* Setting (A) for non-Waiter restaurant, or (B) for Full service restaurant.
* Action buttons per 'Line item' & 'Overall order'. For (In Progress),
(Done-Completed), & (Delivered).
* Server "AWAY" on Android Tablet to inform Kitchen to start working 'NOW'
on 'Mains' items for Table No-X'.
* Added Subscription to have Server 'AWAY' on Clover Mobile or Mini station.
* App displays quantity (3) Steaks on one line. (Quantity Sort).
* App shows Order Types, (Dine In), (To Go), etc, & Table no,
We display Standard Order no, or Manually entered Order-Text-no.
* Please email questions to App@retailcp.ie
* App saves the cost of kitchen ticket printer & paper rolls.
Flex (2nd Generation), Station Pro, Station (2018), Flex, Mini, Mobile, Station, and Web
Pricing & Subscription Information
-Monthly, first FREE
-

$12.00
per month
-Mobile-AWAY
-

$18.00
per month
Server 'AWAY' on Clover device
Support & Additional Information
Ready to build your new clover system?
Call (877) 579 1113 or Email us at info@iMerchantech.com