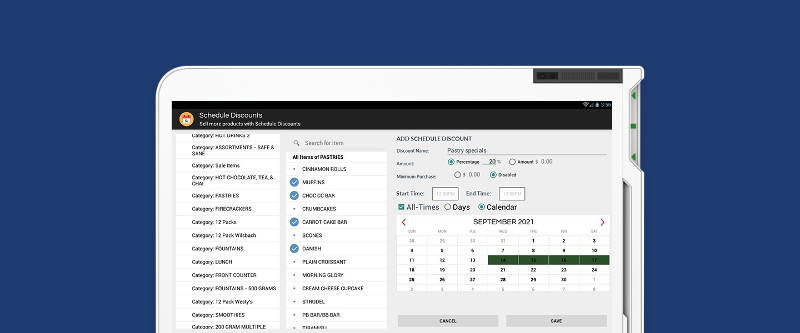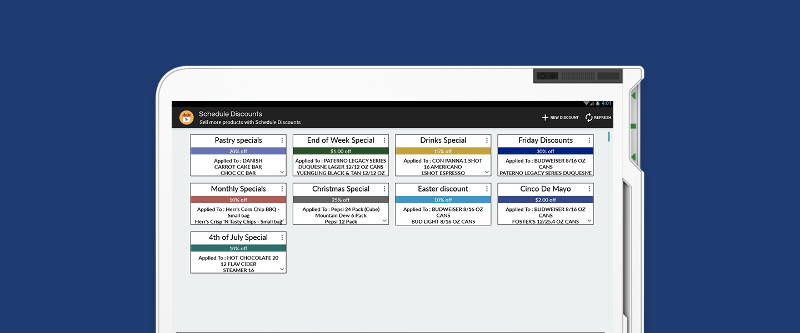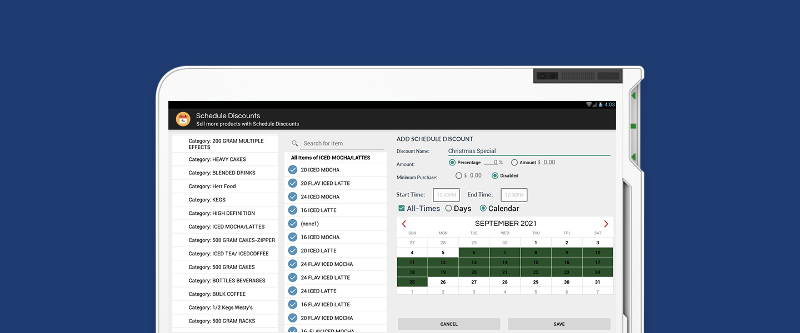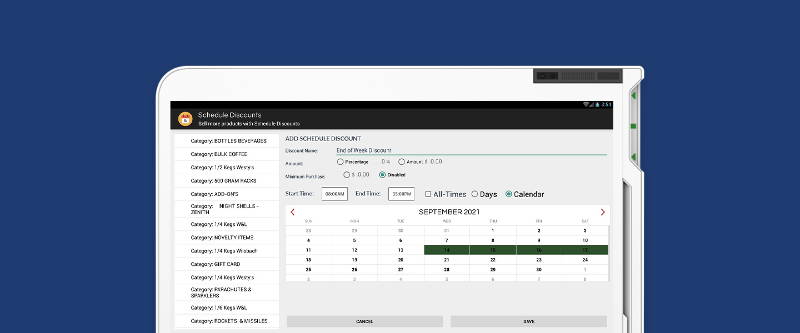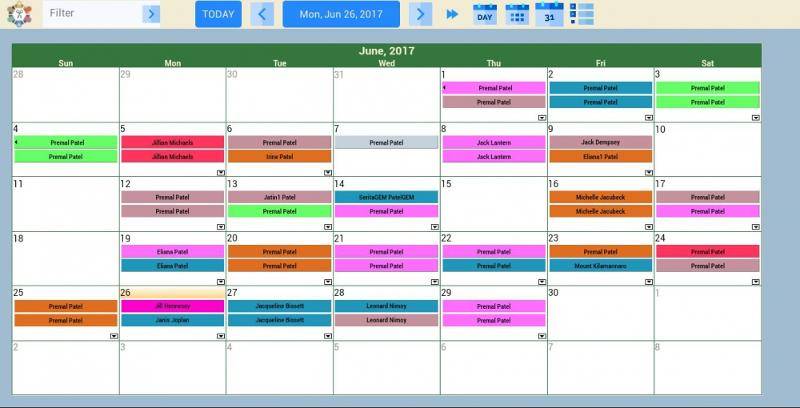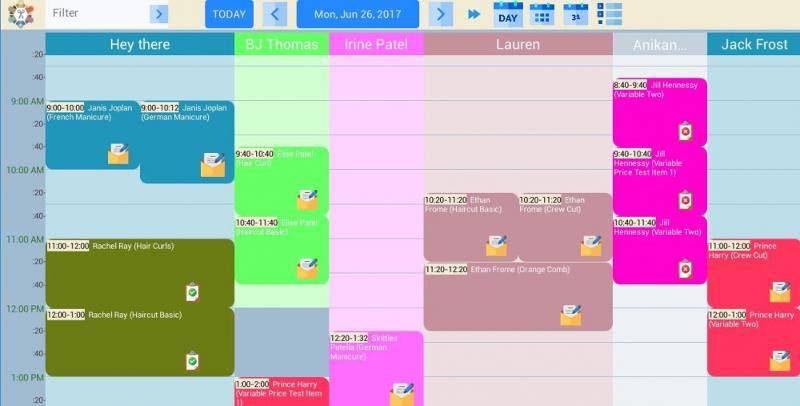 Create Discounts Weeks in Advance
Discount a Single Product or Multiple Products
Set discounts on specific days of the week
Syncs Across Multiple Clover Devices
Easy to use - User Friendly
Schedule Discounts allows you to make discounts in advance. It comes with a calendar feature where you can select the time and days for the discounts to become effective.
- Apply a discount to a single or multiple items
- Apply discounts to entire categories
- Select any day of the week or all days of the week
- Select specific times or all times
- Set discounts days, weeks or months in advance
- Synchronizes across multiple clover devices (stations, mini and mobile) in real time associated with the same merchant id.
Station Pro, Station (2018), Flex, Mini, Mobile, Station, and Web
Pricing & Subscription Information
-Platinum Plan
-

$6.99
per month
Create up to 10 Schedule Discounts
-Premium Plan
-

$9.99
per month
Create Unlimited Schedule Discounts & View Custom Reports
Support & Additional Information
Ready to build your new clover system?
Call (877) 579 1113 or Email us at info@iMerchantech.com