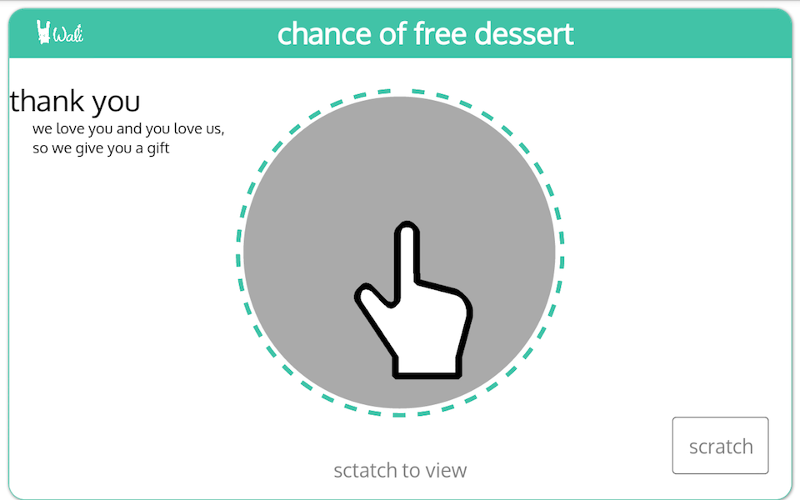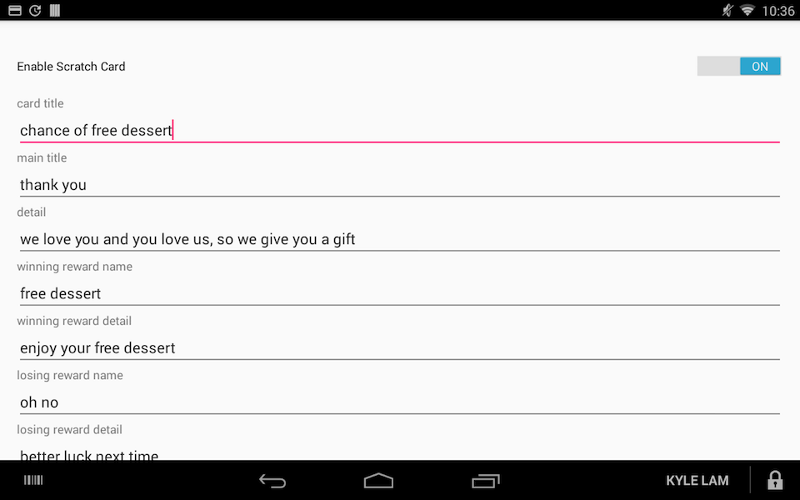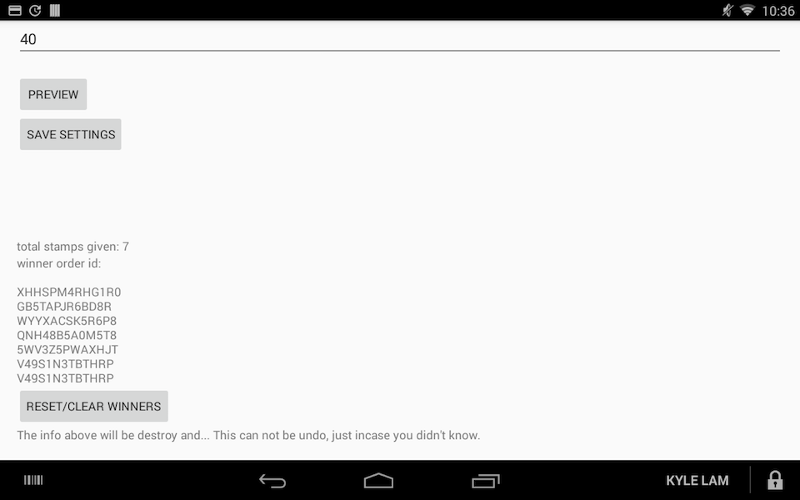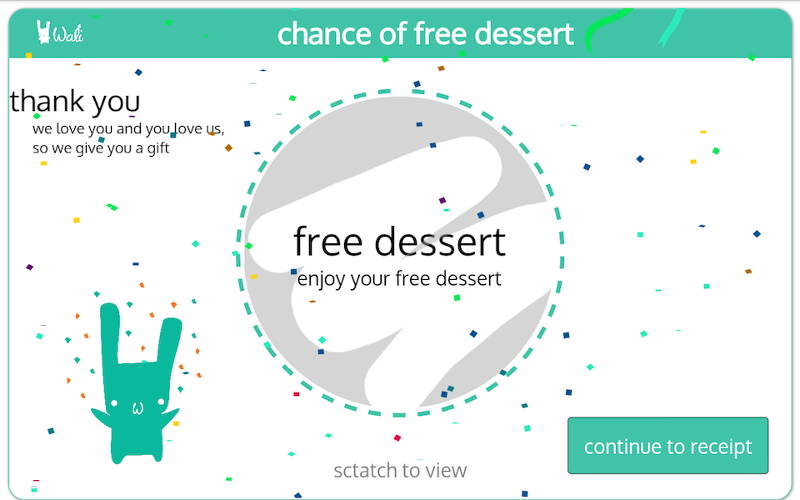 Add a little bit fun and boost your customer loyalty by giving them a scratch card at checkout!
With Scratch Card Wali, you will be able to give your customers a little bit of fun and surprise at the end of the checkout. When turned on, Scratch Card Wali will pop up when your customer paid, and they will have a chance to win something small, while your business wins their heart.
You will be able to give out as much, or as little as you want, it all depends on your business. And we help you record which order got the lucky scratch card too, so you don't have to!* order record/setting is per device. If you have multiple clover devices, setting and winning orders will not sync between devices, so no mixing up things ;)
When Scratch Card Wali turned on, there will be an extra screen shows up after they paid.
-- when pay by card, Scratch Card Wali will turn on after [ Done ] button, before the receipt screen.
-- when pay by cash, Scratch Card Wali will turn on after [ Pay Cash ] button.
Station (2018), Flex, Mini, Mobile, and Station
Pricing & Subscription Information
Support & Additional Information
Ready to build your new clover system?
Call (877) 579 1113 or Email us at info@iMerchantech.com