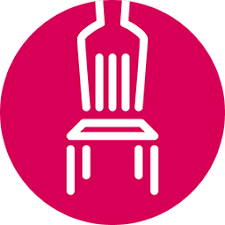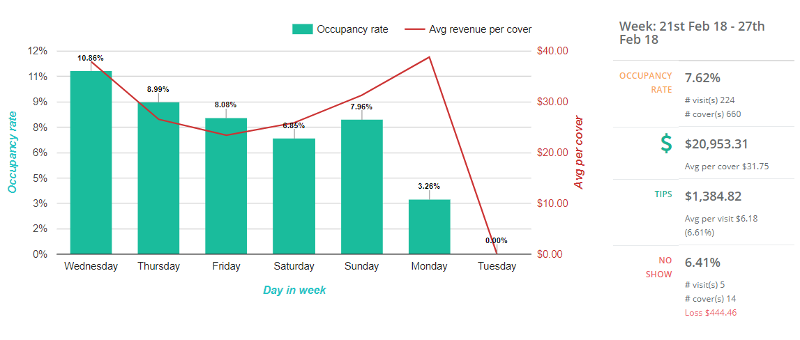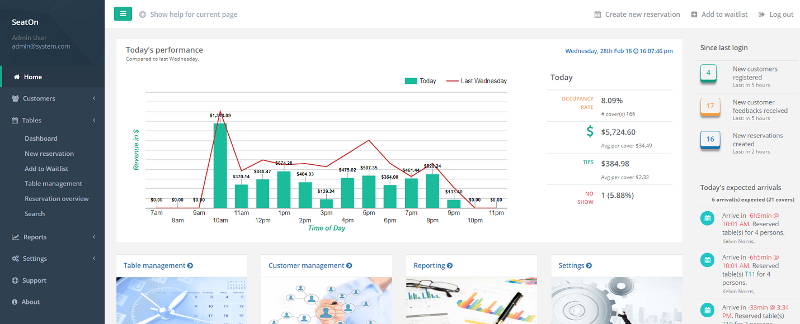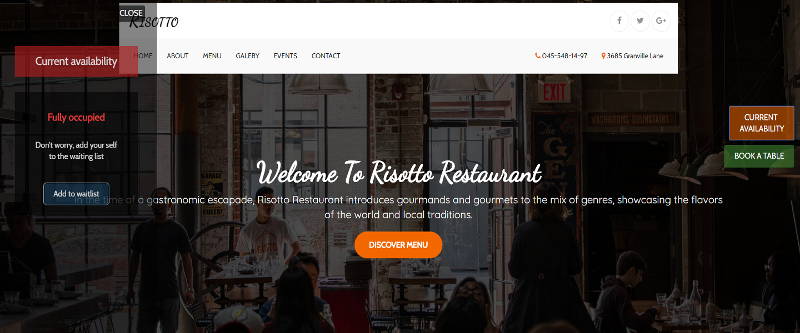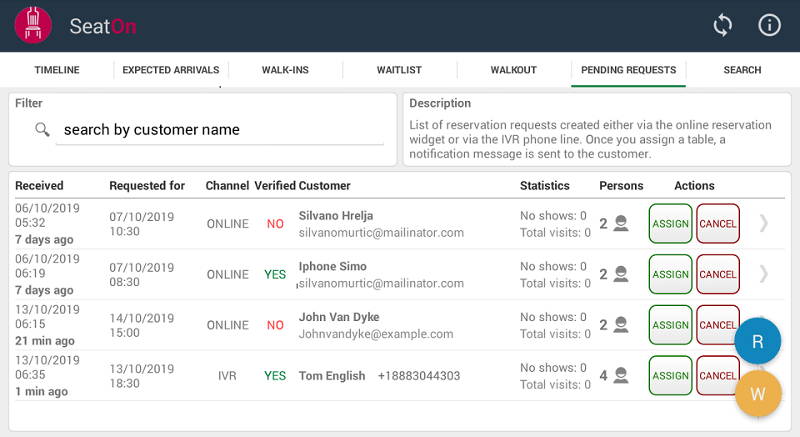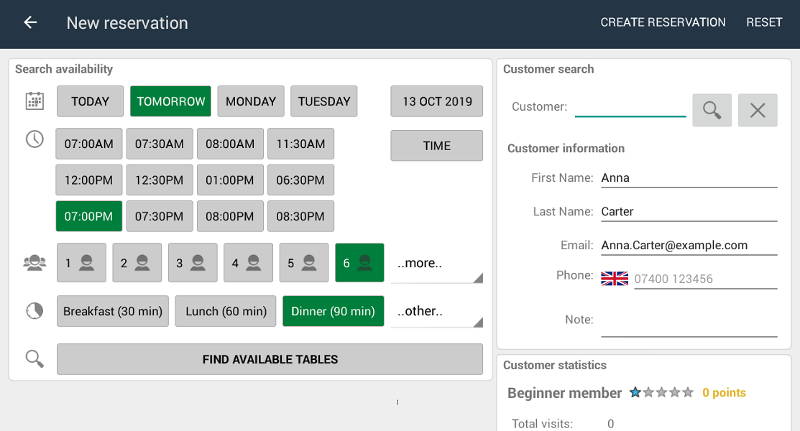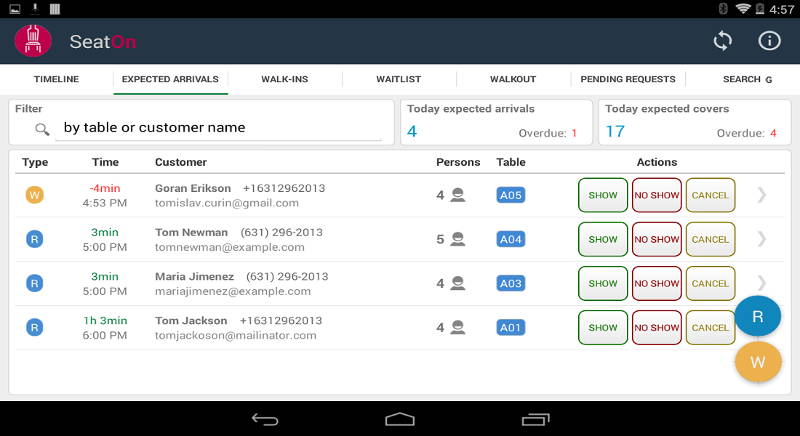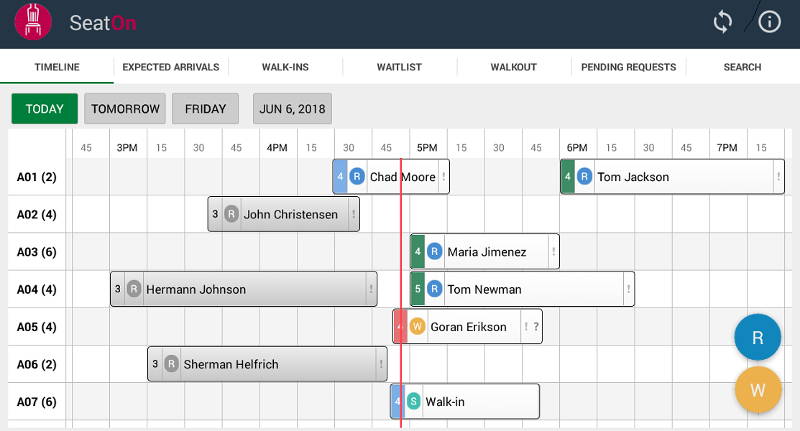 Online and IVR Phone reservations created by guests, reservations created by staff
Walk-in and wait list management
Customer data management and feedback capture
Various reports (occupancy rate, employee performance, ...)
Flexible pricing, pay per cover or choose one of our plans with a fixed monthly fee
SeatOn is a restaurant arrival management system that lets you manage your tables efficiently.
With SeatOn, you can receive online reservations directly from your website using our online widget, let your customers create reservations using the IVR system by themselves, or create reservations manually.
Assign tables for your walk-in guests, or add users to the waitlist manually or let them add themselves to the queue directly from your website. Notify them when their table is ready with text messages.
Our powerful reporting engine allows you to gain deep insight into your business. Increase profits by studying your guests' spending habits. Track no-show customers and avoid empty tables in order to maximize your seat occupancy rate and boost your profit.
Selection of SeatOn functionalities:
• Online Reservation Widget
• WaitList with 2 way Text Messaging
Online WaitList and Availability Status Widget
• Reminders and Confirmations
• Customer Database Management
• Customer Feedback• Customer Behavior Analysis
• Revenue Trend Reports• Visit Statistics
Please check our site http://www.seaton.site for more information.
Flex (2nd Generation), Station Pro, Station (2018), Flex, Mini, Mobile, Station, and Web
Pricing & Subscription Information
Pay-per-action pricing:
This app will bill you when the following actions occur:
$0.10

per

reservation and wait list cover
Subscriptions:
Pay per usage. Each reservation and wait list cover will be charged 0.10 $ per cover.
100 reservation and 100 wait list cover included at no cost.
-STANDARD
-

$49.00
per month
3000 reservation and 1000 wait list cover included, each additional will be charged 0.10$ per cover.
-PROFESSIONAL
-

$79.00
per month
Unlimited reservation and 3000 wait list cover included, each additional wait list cover will be charged 0.10$ per cover.
Support & Additional Information
Ready to build your new clover system?
Call (877) 579 1113 or Email us at info@iMerchantech.com