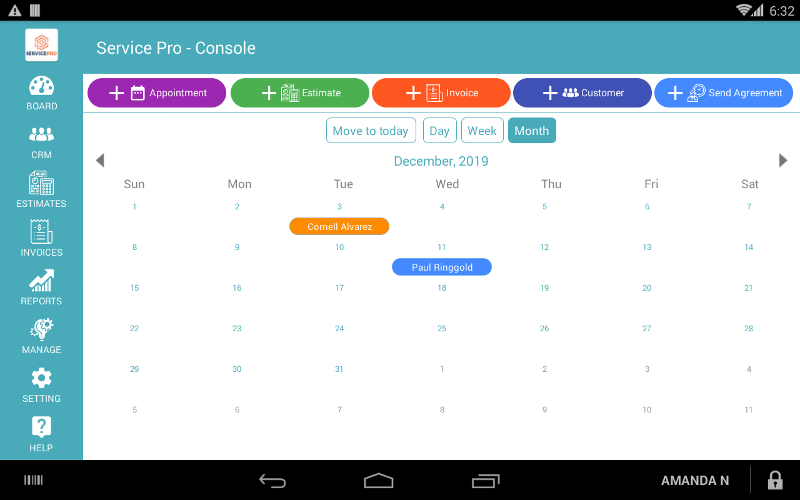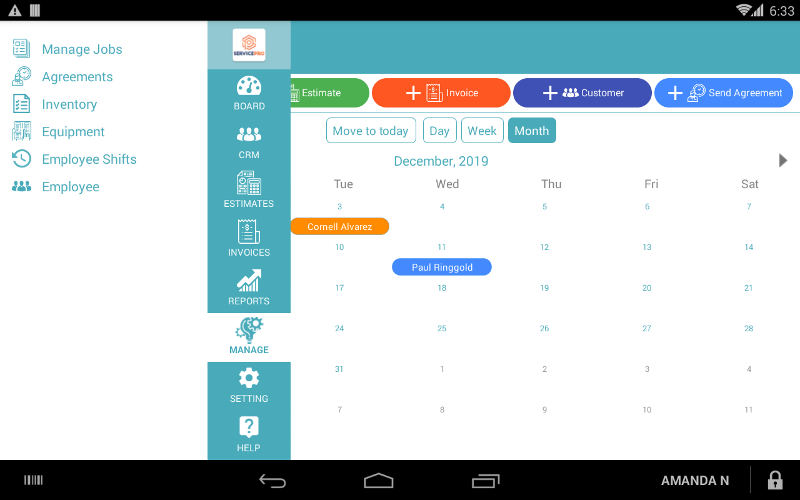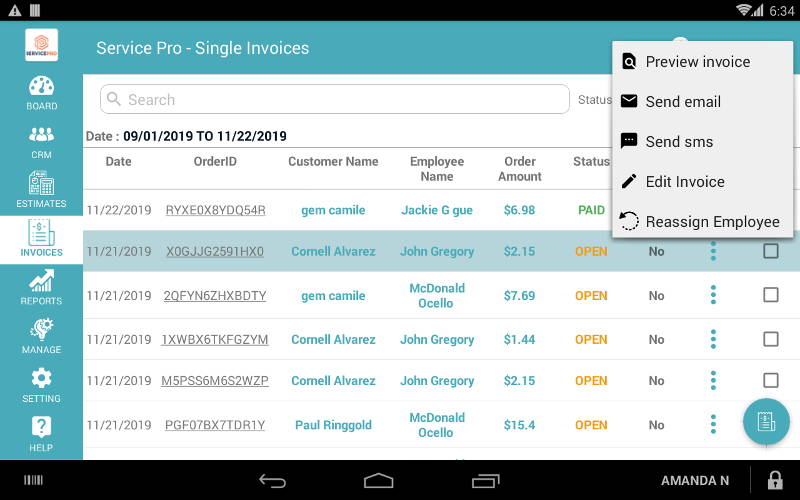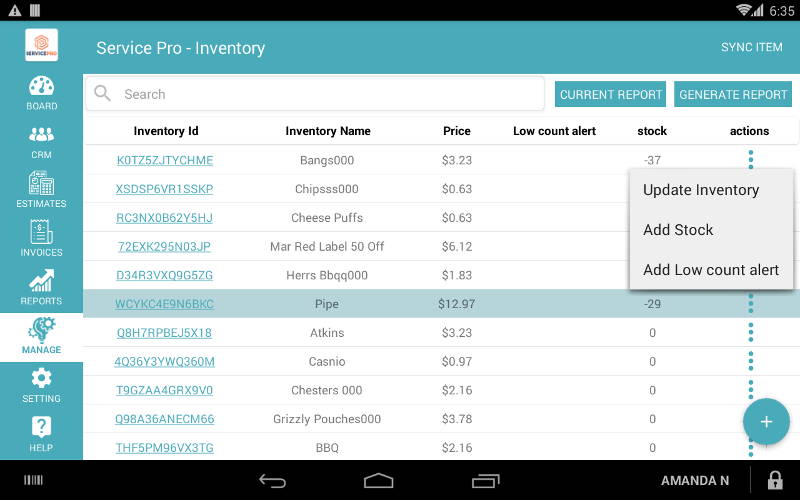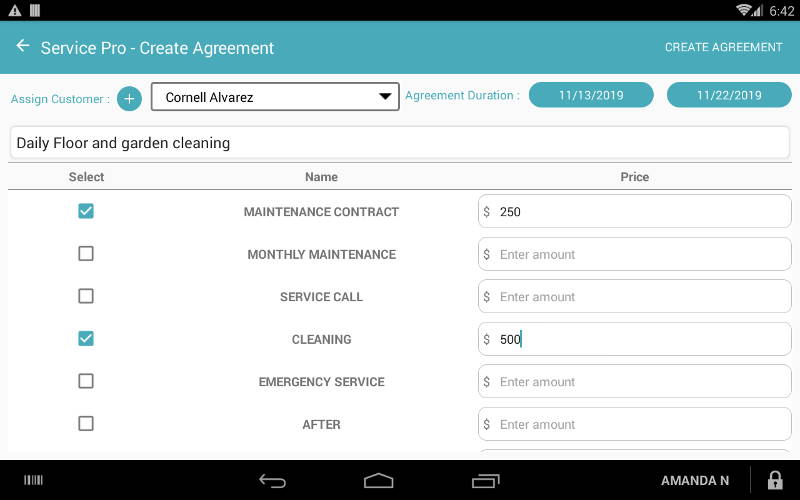 Interact with your team and collaborate on tasks in real-time
Schedule tasks, appointments and set reminders with a button click
Send estimates and receive payments remotely or via Clover
Oversee customer relationships and track sales and services performed per customer
All-in-one business management solution
Service Pro is a powerful management tool.
Built for businesses of all sizes, it gives you total control over how you run your business.
Businesses throughout the US trust Service Pro to help grow their business by managing customer interactions, overseeing team performance, projects and general business operations

– all from the comfort of your screen.
It automates notifications and reminders on scheduled tasks, so you and your team are always alerted on important work.
Reassign new tasks, you can also bring your team on board for new tasks, and keep them on their toes by tracking their progress through this App.
Dealing with day-to-day customer interaction is also made easy with Service Pro…
You can schedule customer appointments, track sales and services rendered per customer, send emails, SMS, agreements, work orders, project estimates and invoices, and also receive

payments remotely or via Clover.
You'll always have your customers' necessary details because all communication is organized into orderly rows and columns.
Service Pro keeps you informed on current inventory levels and helps you track servicing equipment out in the field, receiving of equipment condition, etc.
Comprehensive reports can be easily pulled outright from your screen.
Whether your team is working in-house or in the field – you can be assured of how they're performing.
Regardless of its wide range of solutions, Service Pro is designed for easy use with a simple dashboard and interface to bring your customers, employees and equipment into a neat fold.
This is the top management tool for business owners who want to create calm organization within their business.
You don't need to be a tech guru to use Service Pro…you can get started immediately and begin handling your business like a pro.
Feedbacks, questions or App ideas? Reach out to us at support@mybmr.com
Flex (2nd Generation), Station Pro, Station (2018), Flex, Mini, Mobile, and Station
Pricing & Subscription Information
Subscription -

$29.95

per month
Support & Additional Information
Ready to build your new clover system?
Call (877) 579 1113 or Email us at info@iMerchantech.com