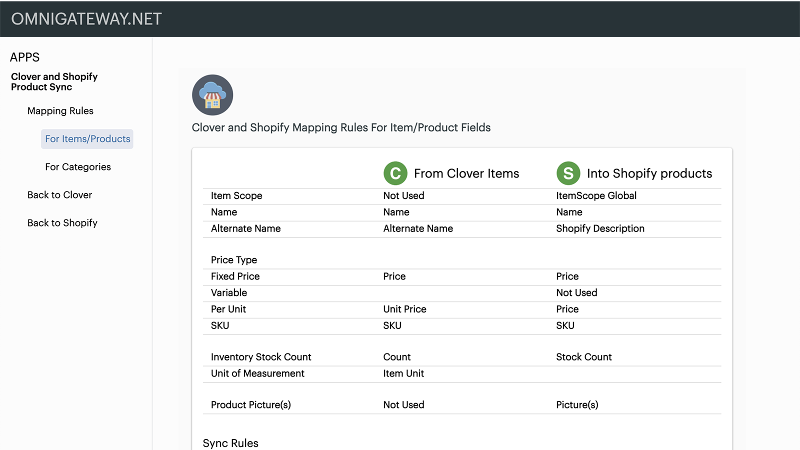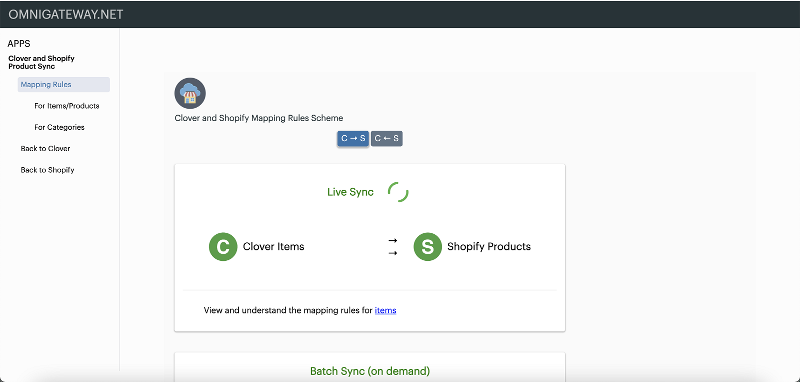 Keep Track of Inventory for items sold in Store on Clover and online in Shopify
Maintain harmonized list of items and products in both platofomrs Shopify and Clover
Unlimited Number of Items and Categories Synced.
!!!!! THIS APP IS NOT YET READY FOR USE. WHILE PUBLISHED ON CLOVER IT IS NOT YET PUBLISHED ON SHOPIFY. PLEASE DO NOT INSTALL FOR PRODUCTION USE.!!!!!
With this app merchants can integrate their inventory on Clover POS with their Products on their Shopify Account.
Pricing & Subscription Information
Use this tier if you have paid subscription with us via Shopify
Support & Additional Information
Ready to build your new clover system?
Call (877) 579 1113 or Email us at info@iMerchantech.com