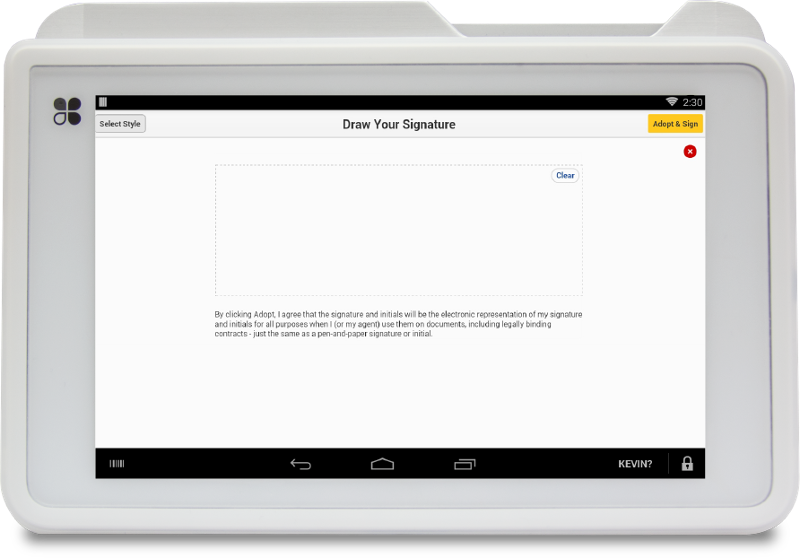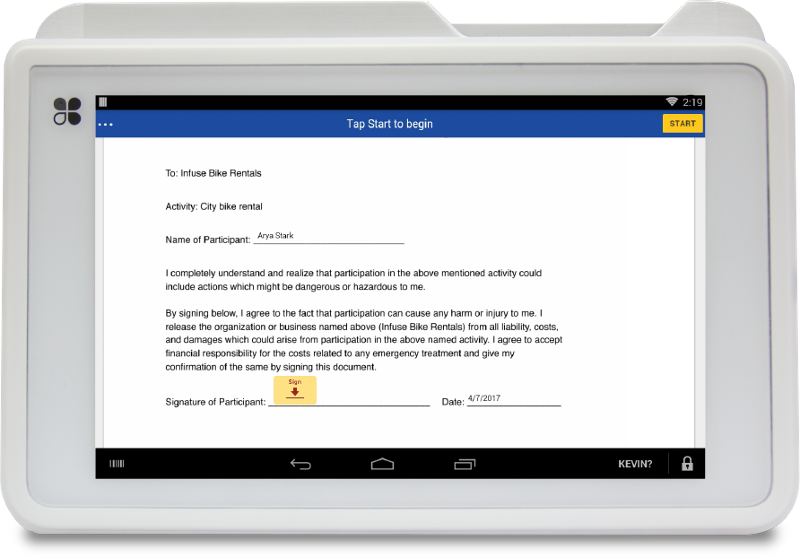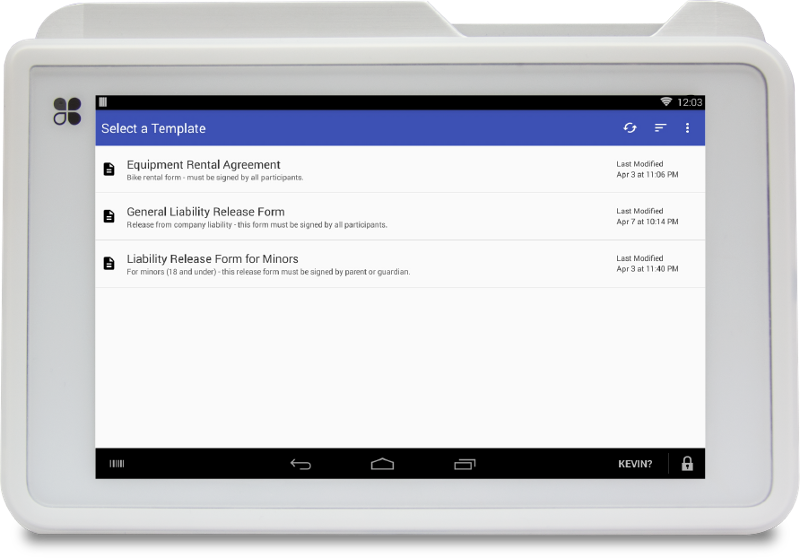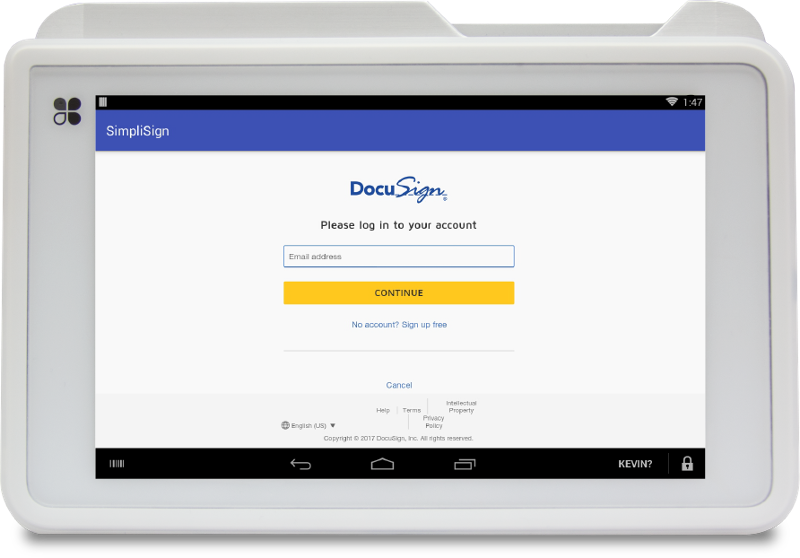 Need your customers to sign a liability waiver? How about a rental equipment agreement? We're Clover's premier third-party development team and we've partnered with the leading e-signature service, DocuSign, to bring you SimpliSign - a Clover POS app to make collecting your customers' signatures simple.
SimpliSign allows you to access all of your DocuSign templates on your Clover device so you can start collecting customer's signatures with ease. With SimpliSign, signing is simple!
- Go digital securely and reliably
- Completely customizable signature collection - easily upload any document for signing via your DocuSign account
- Ability to collect signatures on multiple documents
Note: A DocuSign account is required to use this app. Please sign up for a DocuSign account before downloading at https://www.docusign.com.
Station (2018), Flex, Mini, Mobile, and Station

Pricing & Subscription Information
-Basic Subscription
-

$29.95
per month
Get all features of SimpliSign!
Support & Additional Information
Ready to build your new clover system?
Call (877) 579 1113 or Email us at info@iMerchantech.com