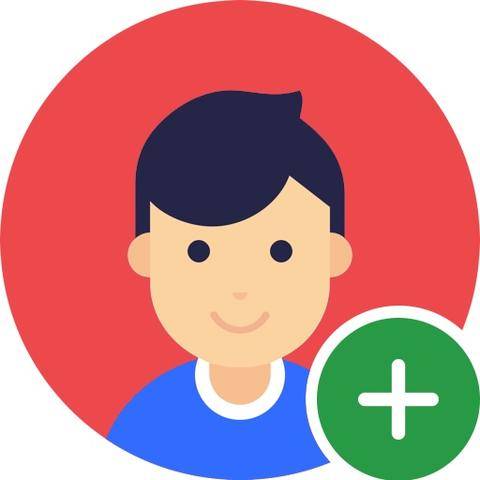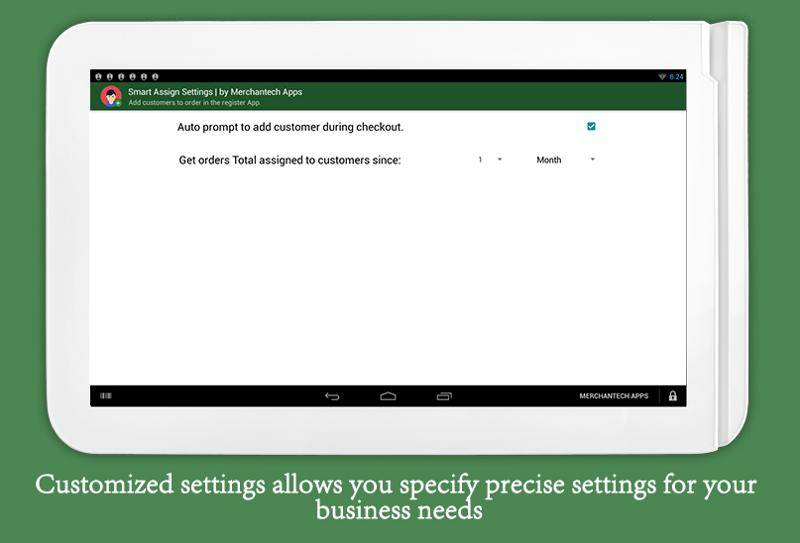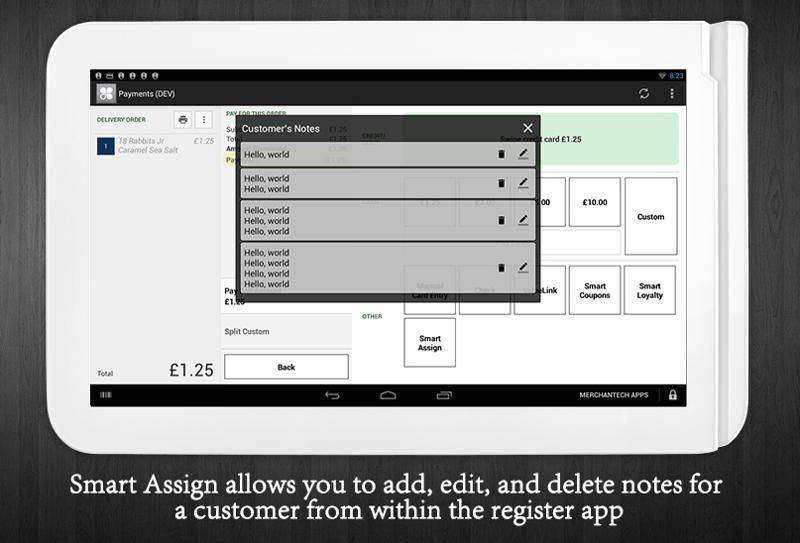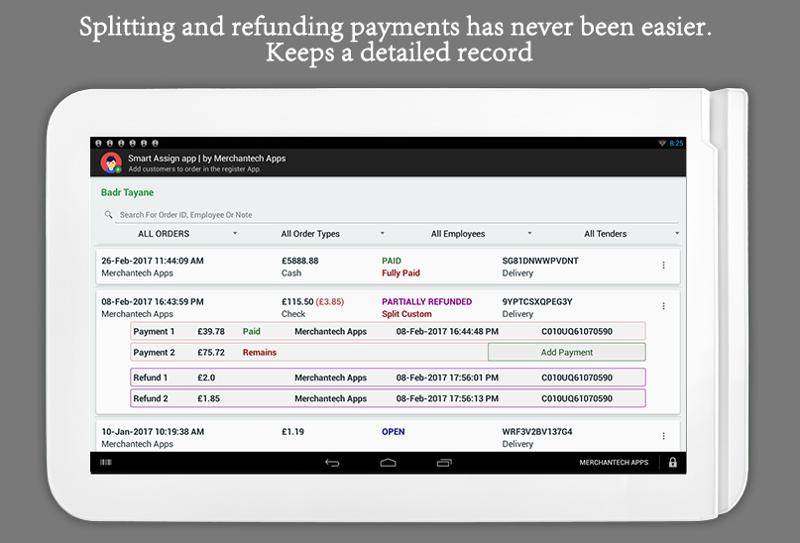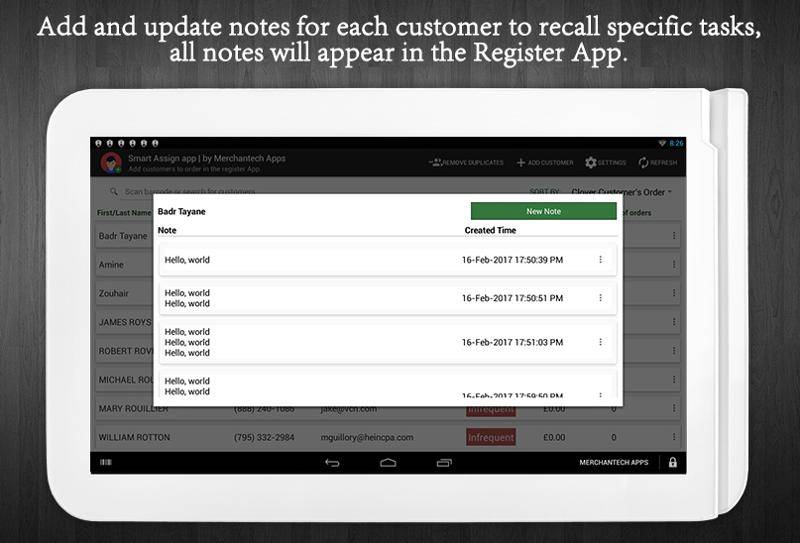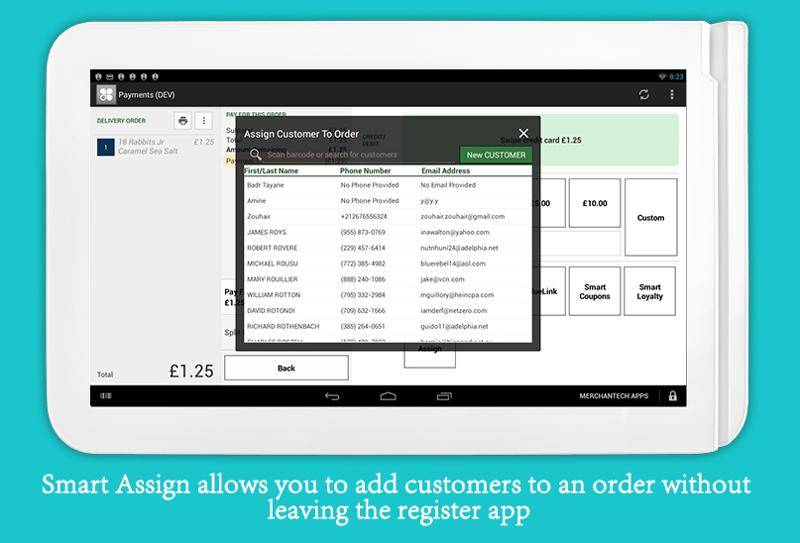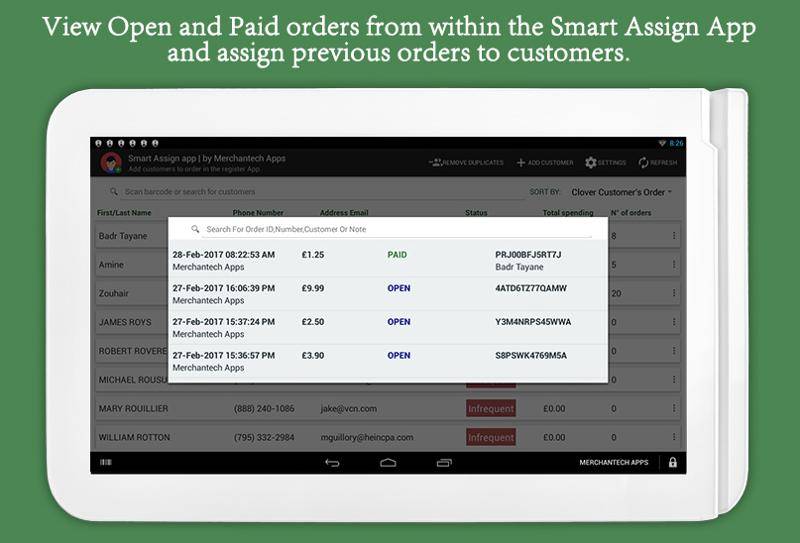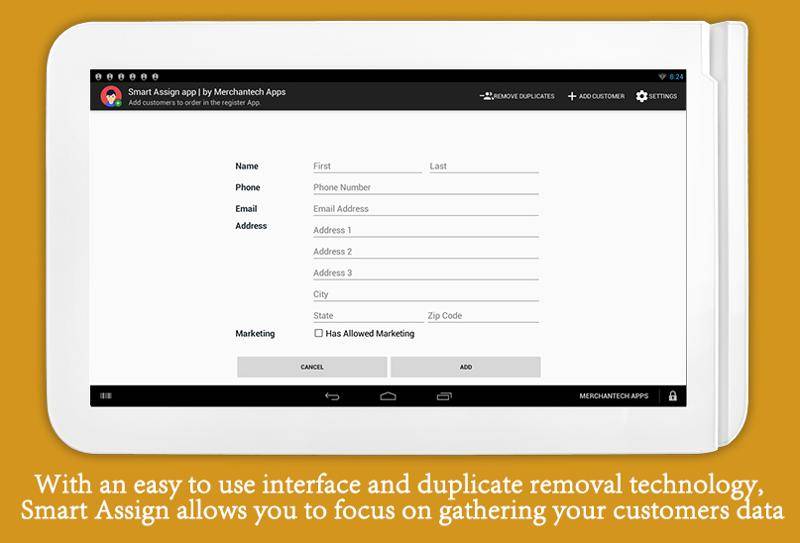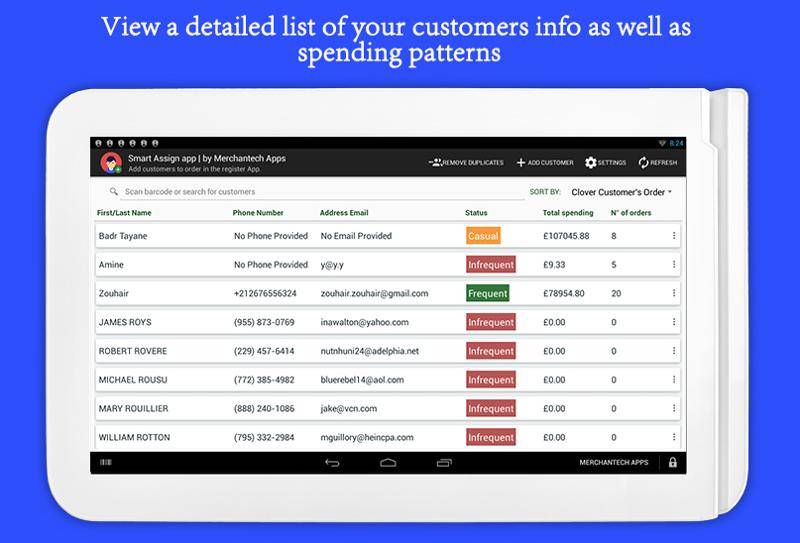 Smart assign allows you easily add a customer to an order. By using Smart Assign you can build up your list of customers much faster
By adding customer information to each order you can increase customer retention by understanding your customers spending pattern and as a result reward them for remaining loyal
-Allows you to easily assign a customer to an order
-You can manually assign a customer or receive an automatic popup after each transaction to add a customer
- View spending patterns of your customers
- Classifies your customers based on their spending patterns
We started Smart Assign as a simple app to assign customers to an order, but as thousands of merchants began using the app it has now grown to include analytics with advanced customer tracking. Now you can see your customers spending pattern and behaviour in real time.
Join the thousands of merchants and Install the app today as we continue to add features to help your business grow
Special Offer for Smart Assign Customers-
Please take a look Smart Online Order application and take your business online and increase sales.
Search the app market for Smart Online Order + Wordpress. We will even help you set it up! After you install the Online Ordering App - Mention Smart Assign in the "special instructions"

or when you call by phone and receive an additional month of Online Ordering for free.
Station (2018), Mini, Mobile, Station, and Web
Pricing & Subscription Information
*FREE*: Easily assign 100 Customers. Edit, delete customers and assign an order from within the app. Also view number of orders and total spent.
-Platinum Plan
-

$9.99
per month
Assign unlimited customers
-Premium
-

$19.99
per month
Add and View notes for every customer, Split payment and refunds, Assign old orders, Show customer orders and duplicate any, remove duplicate customers
Support & Additional Information
Ready to build your new clover system?
Call (877) 579 1113 or Email us at info@iMerchantech.com