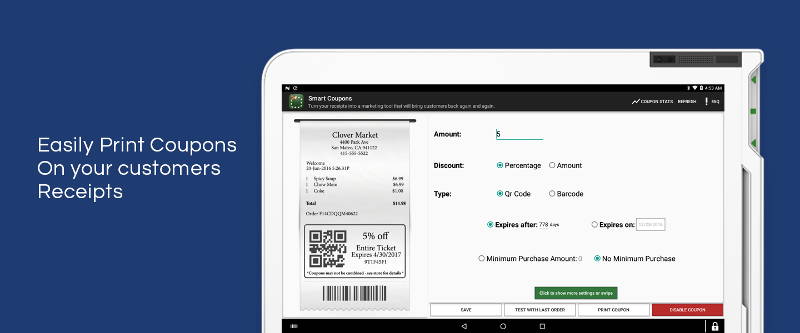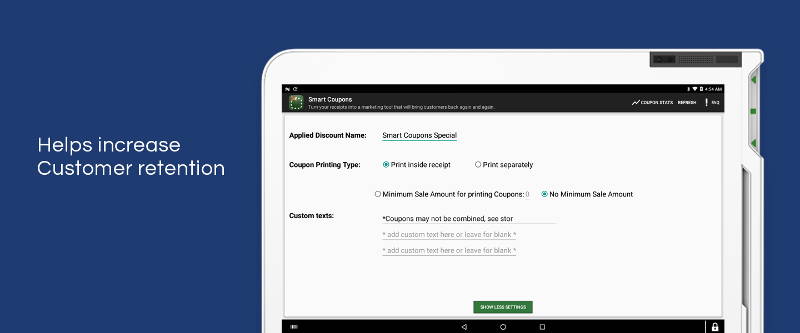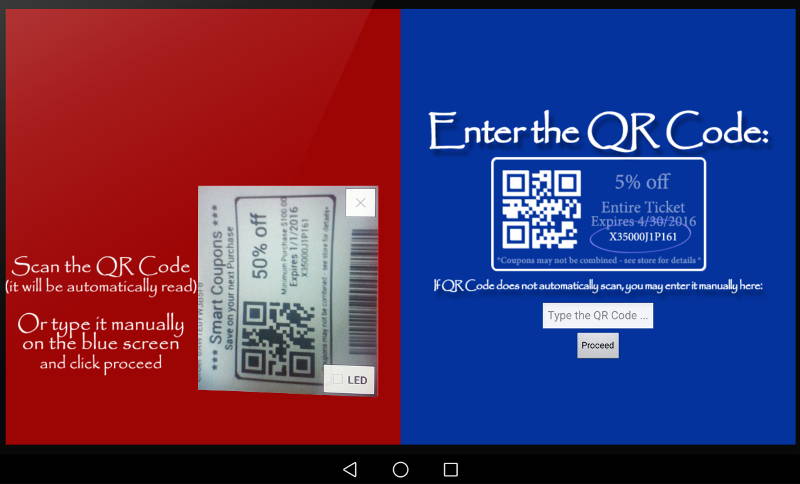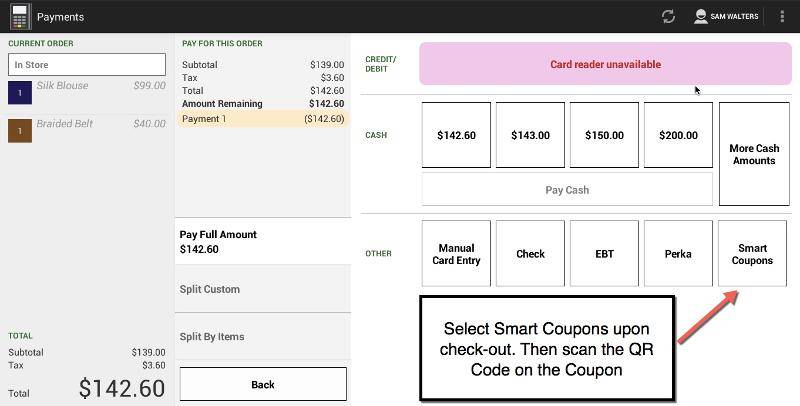 Easily Print Coupons on your customers receipts
Helps increase customer retention
Set expiration Dates
Great way to increase sales
Want Even more Features - Then Look for "Perfect Coupons" in the Clover App Market
Get the power of printing Supermarket Receipts on your Clover Station. Smart Coupons is a no brainer for any business that wants to increase customer retention. Easily print coupons on your customers receipt and upon their return scan the QR code to give them the discount
- Easy Toggle switch to turn on or off coupon printing
- Manually select the expiration dates and update them as needed
- Option to set the minimum purchase amount required to get discount
- Scan the QR code to apply coupon discount during checkout
- Coupons are printed on customer's receipt (Less paper waste)
- Only those with administration privileges can enable or disable coupon printing
Why should I use Smart Coupons?
Increase Customer Retention-
"Wow, I have a coupon for a 10% discount. Let's see what I can use it for!"
Bingo! You have just earned a repeat customer
Try the app at no risk for the first 30 days.
Do you have the Newer Clover Station and want even more features - then search for "Perfect Coupons" in the Clover App Market
Mini, Mobile, Station, and Web
Pricing & Subscription Information
-Smart Coupons
-

$4.99
per month
Print Unlimited Coupons -30 day free trial included
Support & Additional Information
Ready to build your new clover system?
Call (877) 579 1113 or Email us at info@iMerchantech.com