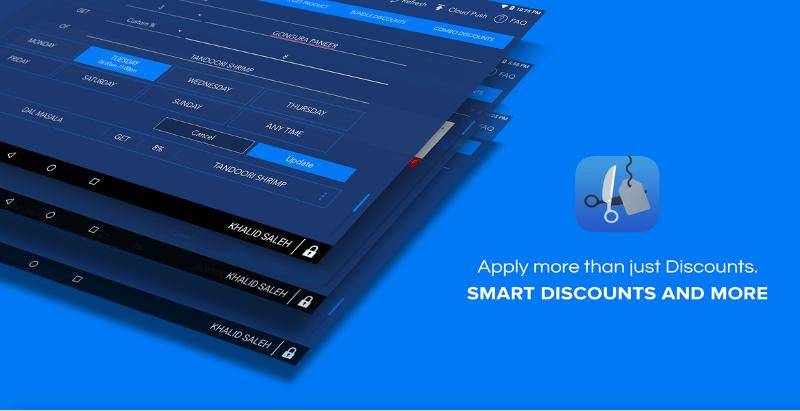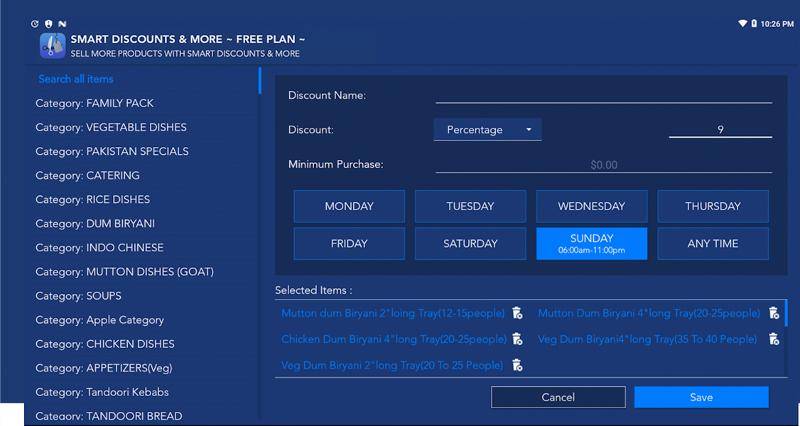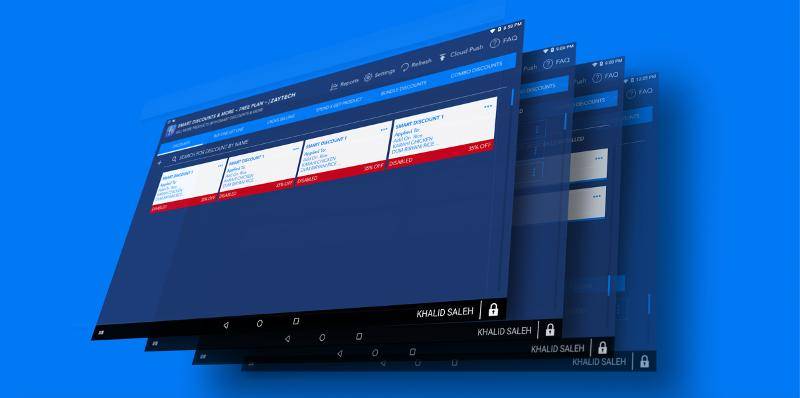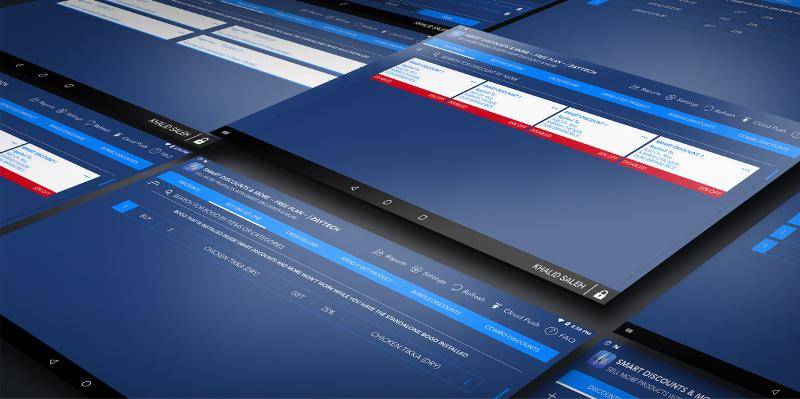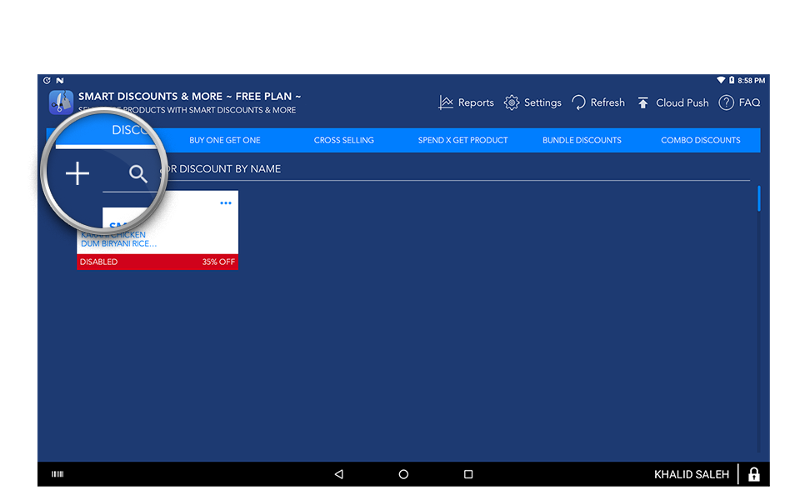 Easy to use interface allows for instant discount creations
Bogo - Great way to promote Buy One get One offers
Bundle Discounts - Bundle Products together to move inventory
Combo - Promote Combo Pricing to offer discounts on categories
And More.........
Smart Discounts allows you to create and manage discounts, bogos, cross-sells, spend X and bundles on your Clover pos. Create as many special offers as needed to help increase sales and move inventory. No discount codes needed. Just provide a discount name and customize your offers.
- Apply a discount to a single or multiple items
- Create single use, limited use or unlimited use discounts
- Add, disable, enable and delete discounts
- Apply Bogo Promotions - Buy One get one free, Buy 2 Get one 50% Off etc.
- Edit and Update Bogo (Buy One Get One Offers as needed
- Spend X - Spend $ get product at discounted price
- Package discounts, quantity discounts, bundle sales
- Synchronizes across multiple clover devices (stations, mini and mobile) in real time associated with the same merchant id.
NOTE: - Buy X Get One and Bundle Discounts is compatible with the Clover Register app. It is not meant for use with the Clover Tables app or Clover Dining.
The Bundle Discounts feature is not meant to be used if you are keeping tracking of inventory as it will convert the bundle to a custom item. Bundle Discount and BOGO is also not meant be used if you are using Modifiers.
Please note: Smart Discounts is not designed work if you have modifiers. When creating discounts, its best to create discounts for items that do not have modifiers.
-With the Free plan, you can create 1 regular discount
(To make bogo, bundle, combo, cross-sell, spend-x, combo / you will need the minimum $4.99 platinum plan)
Flex (2nd Generation), Station Pro, Station (2018), Flex, Mini, Mobile, Station, and Web
Pricing & Subscription Information
Pay-per-action pricing:
This app will bill you when the following actions occur:
$0.01

per

action based on order amount
Subscriptions:
Create just one regular discount (To make bundle, bogo, combo, spend x, please use the next plan)
-Platinum Edition
-

$4.99
per month
Apply up to 10 Discounts, 10 BOGOS, 10 Cross-Sells, 10 Spend X, 10 Combos
-Unlimited Edition
-

$9.99
per month
Apply Unlimited Smart Discounts, Cros-sells, Spend X, and Bundle Discounts, and Combos
-Premium Plan
-

$19.99
per month
Create Unlimited Discounts, Bogos, Bundles, Cross Sells, Spend X, Combos, , Check Reports, and Share on Social Media
Support & Additional Information
Ready to build your new clover system?
Call (877) 579 1113 or Email us at info@iMerchantech.com