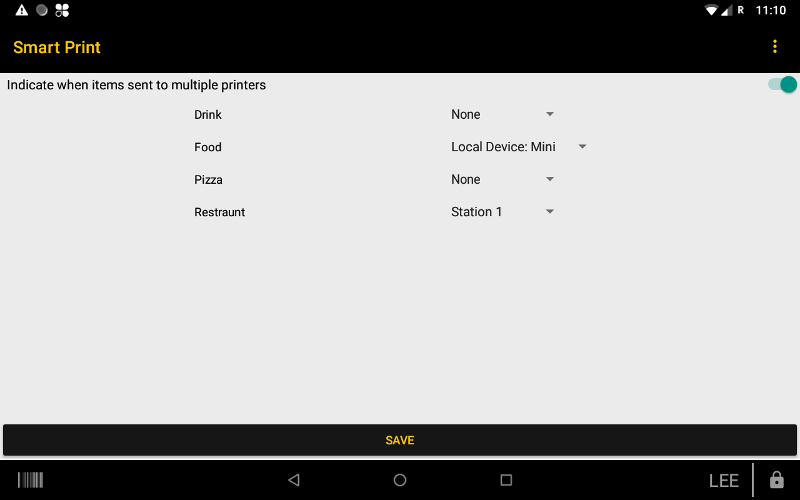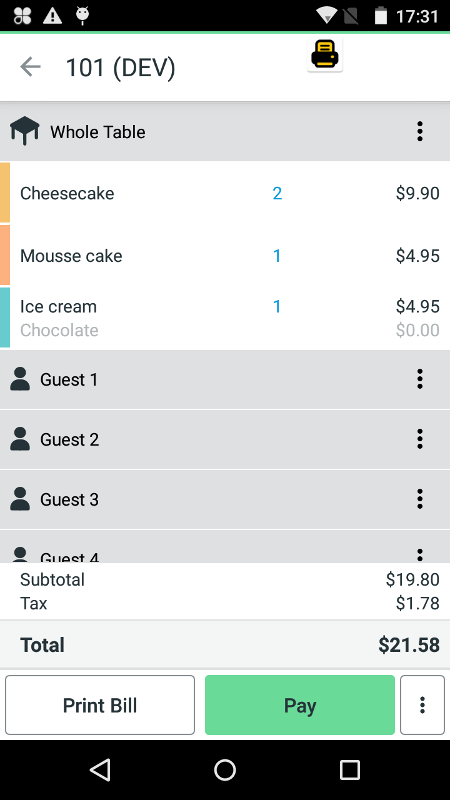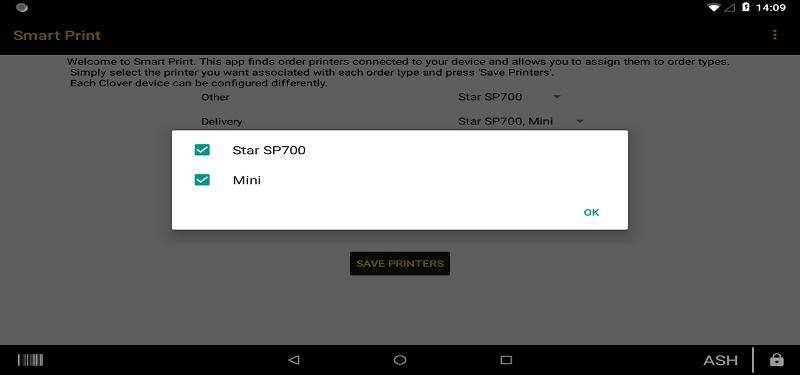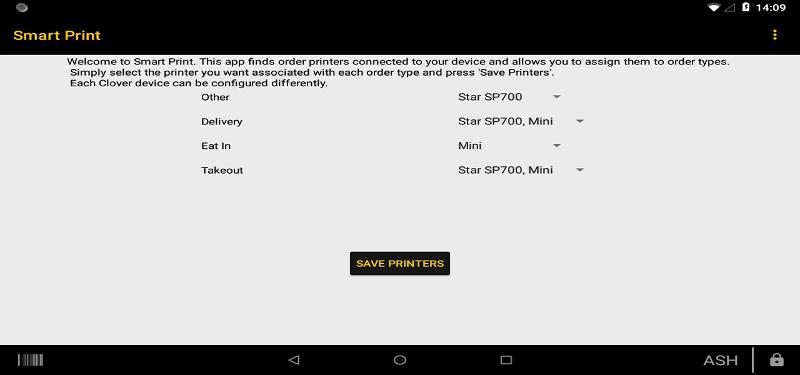 Map order types & item labels to printers (eat-in/takeaway, food/drink etc)
Print multiple copies to one or more printer or Clover device
Sort items when printing to simplify order fulfillment
Use the API to print from the web
Automatically print online and/or local orders as they are placed
Smart Print simply adds the ability to send orders to different printers based on order type and device.
Whilst Clover provides the ability to send different items to different printers (using item labels), our app extends that functionality to order types and devices.
Be smart about printing – direct order receipts to the appropriate printer with Smart Print. The app allows printing of receipts from specific printers of your choice depending on the order type, rather than item label, for a highly effective printing experience. The process flow can be orchestrated by order type to determine printing location which can be more desirable and suitable to some businesses. Order type can be created by the Merchant through the Clover dashboard. This app improves the workflow of businesses with printing needs from multiple areas. The app also has the functionality to automatically print orders that have come from clover. From the settings page you can set up the order type you wish to print automatically
Use Case – Multi-Bar / Multi-Floor Restaurant
Super Restaurant Company Limited has a two-storey restaurant with a bar on both floors. They have created an order type for "Upstairs" and another for "Downstairs". When the Flex is used to take drinks orders at the table the order will print to the correct bar based on the floor / order type selected.
Use Case – Restaurant Offering Take-Away
Ordinarily, a restaurant may have food items configured to print in the kitchen and drink orders at the bar, but perhaps you want the kitchen to process the entire order for take-away/delivery?
Flex (2nd Generation), Station Pro, Station (2018), Flex, Mini, Mobile, and Station
Pricing & Subscription Information
Support & Additional Information
Ready to build your new clover system?
Call (877) 579 1113 or Email us at info@iMerchantech.com