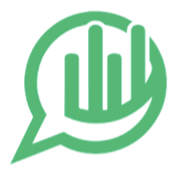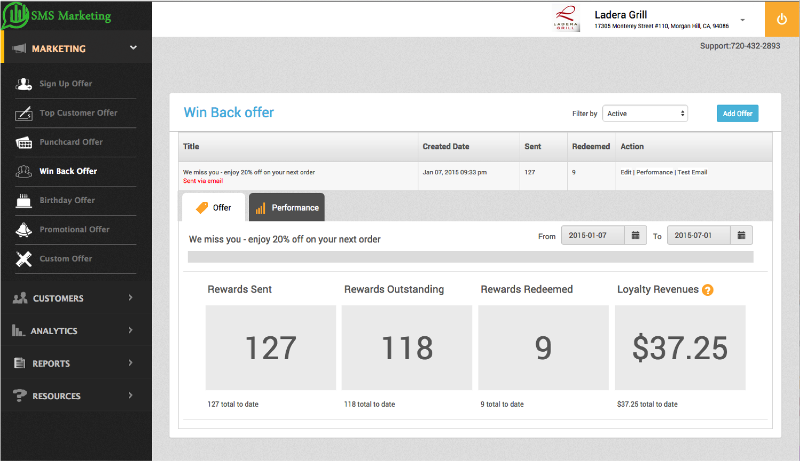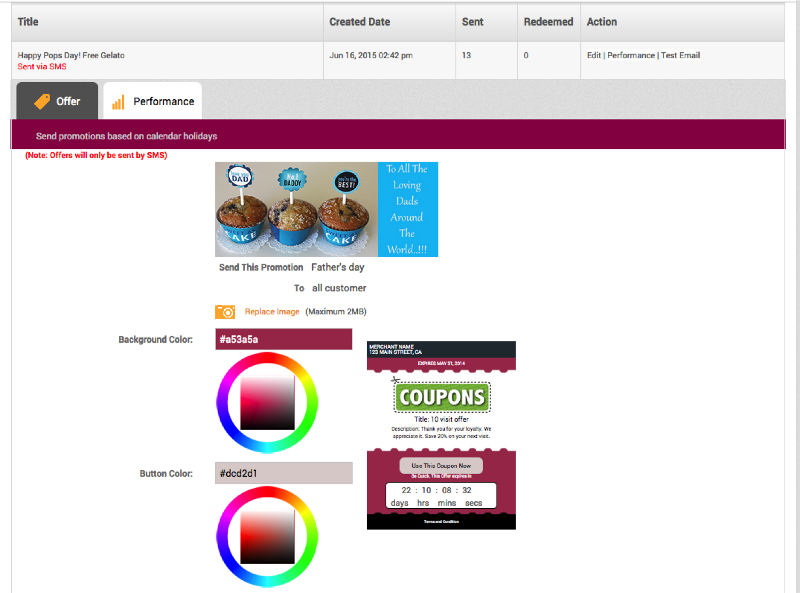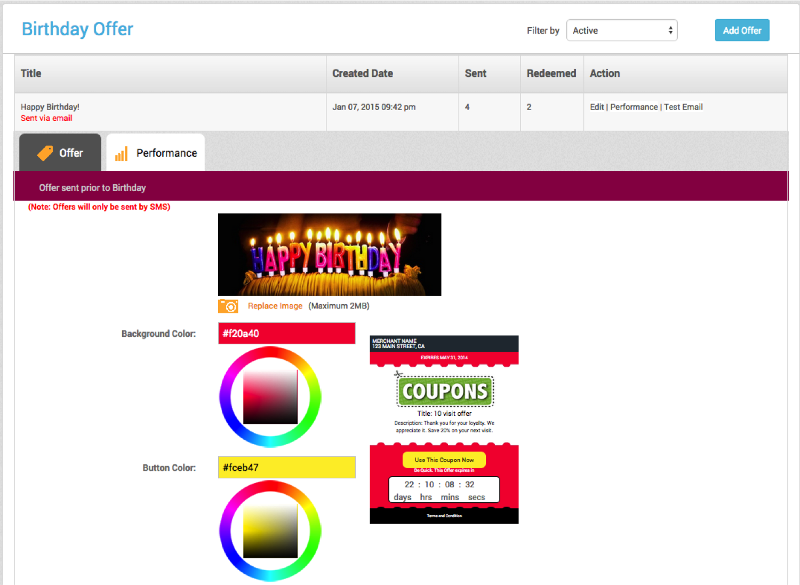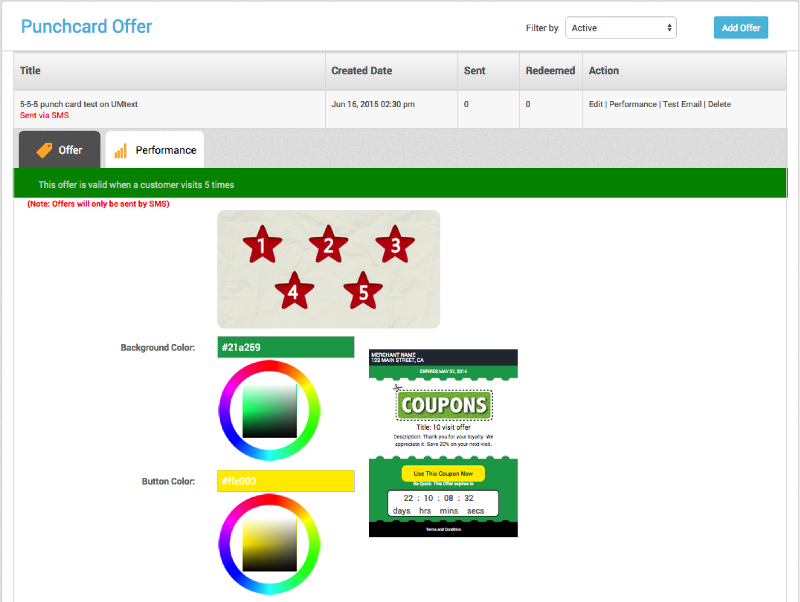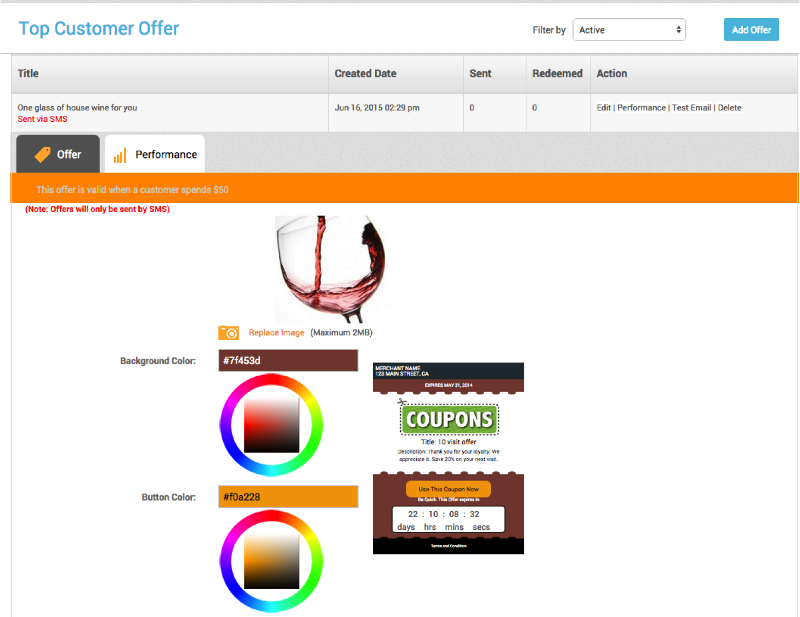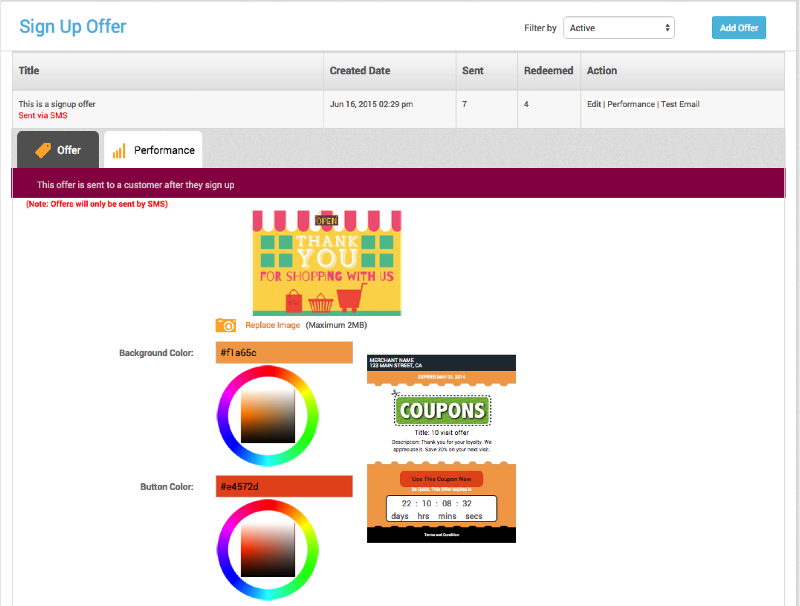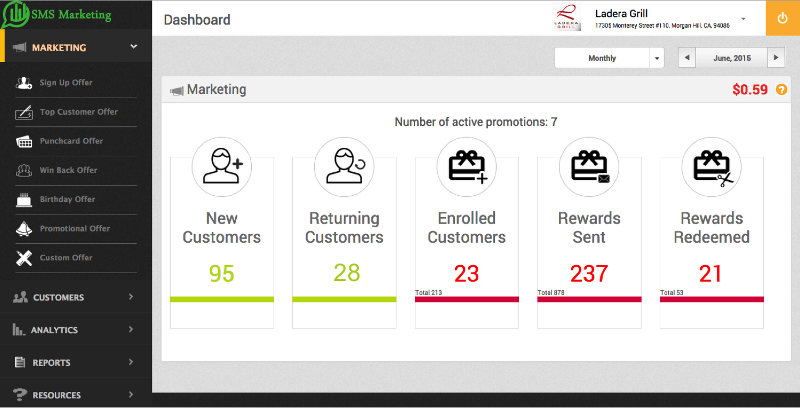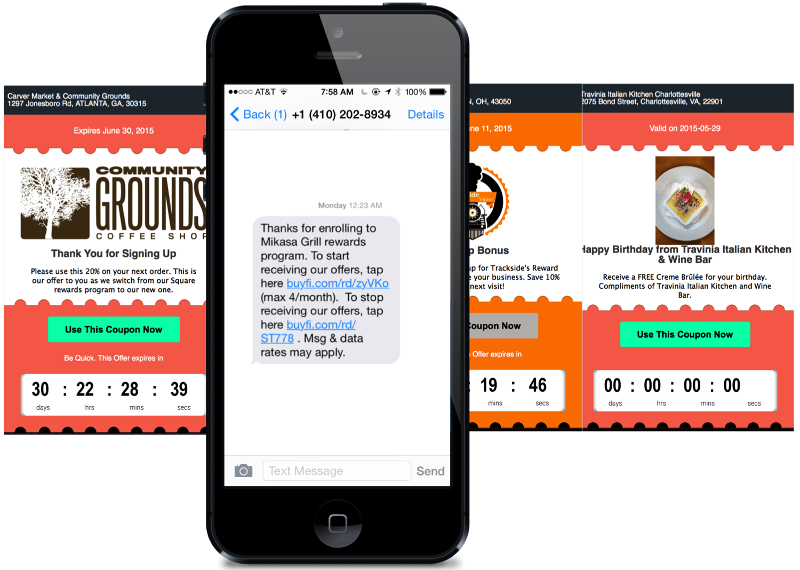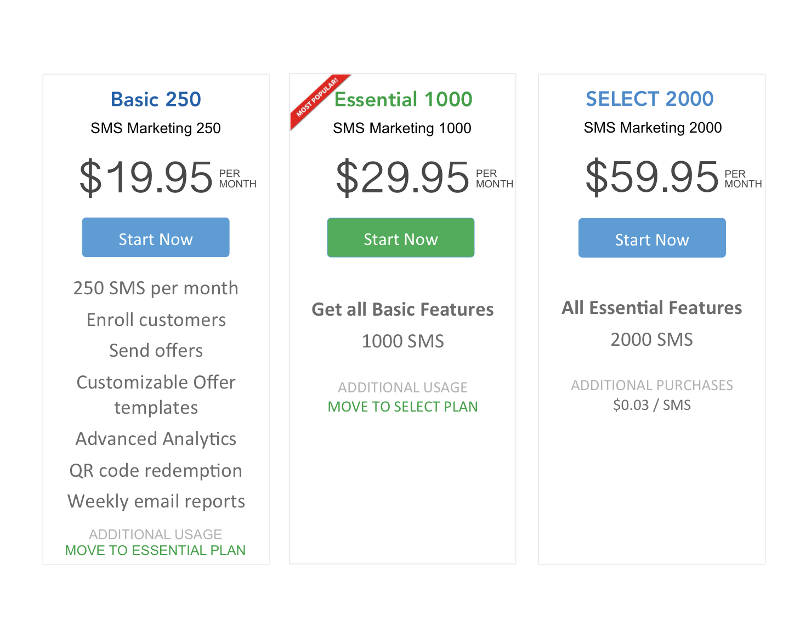 **** DISCOUNT PROMOTION IS ACTIVE ***** if you have a large customer list. Contact us at crm@buyfi.com or 720-432-2893
Did you know that 95% of customers who opt into your SMS messaging program OPEN and READ your mobile messages within 3 minutes? So OK, here is how the numbers work. An average business builds 1,500 customer opt-ins. This SMS rewards app brings back an average customer 2 more times per year than the average. If your average ticket is $12, then that is $12*2*1500= $36,000 is additional revenues. This app will cost between $240 and $1200 per year. This is a no-brainer. Check out our case studies.
Trigger SMS text messages to:
-Follow-up with New customers: after first time purchases from your store
-Appreciate Good customers: based on criteria you set to target repeat and large-purchase customers
-Re-engage Lost customers: based on criteria you set to target lapsed customers
-Greet customers: on annual recurring events such as birthday and holidays
-Send Custom offers: an offer or greeting for any reason on any day
Getting started is easy. Choose from our pre-designed templates. We will find the right customers, reach them where they are all day, on their phone. Contact us here with questions if you need more help.
Also don't forget to install Unlock Insights, the FREE companion analytics app.
Station Pro, Station (2018), Flex, Mini, Mobile, Station, and Web
Pricing & Subscription Information
-BASIC 250
-

$19.95
per month
SMS Marketing 250 messages per month. Automatically provide rewards for your customers based on their purchasing habits at your business. And, send your promotions on holidays, birthdays and special days.
-ESSENTIAL 1000
-

$29.95
per month
SMS Marketing 1000 messages per month.
-SELECT 2000
-

$59.95
per month
SMS Marketing 2000 messages per month.
-UNLIMITED MARKETING
-

$250.00
per month
SMS Marketing Unlimited
Support & Additional Information
Ready to build your new clover system?
Call (877) 579 1113 or Email us at info@iMerchantech.com