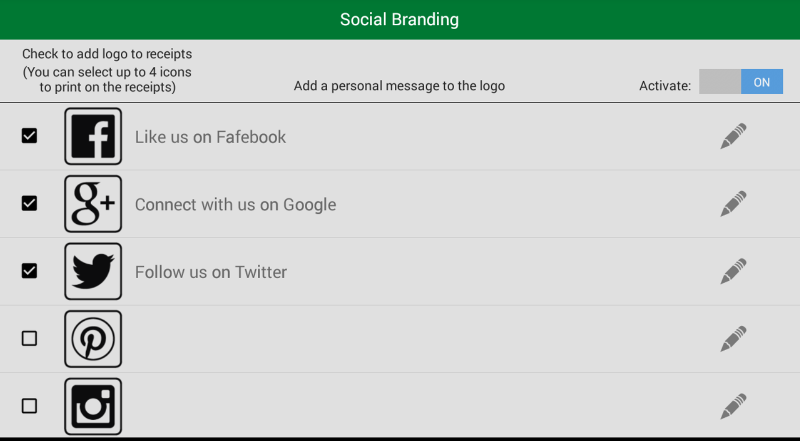 Available on: Payments Plus, Register Lite and Register
The Social Branding app allows you to promote your Social Media presence on your customer's receipts. You can select up to four logos or icons that you would like to print on the receipts with your custom messages for each one.
Mini, Mobile, and Station
Pricing & Subscription Information
Support & Additional Information
Ready to build your new clover system?
Call (877) 579 1113 or Email us at info@iMerchantech.com