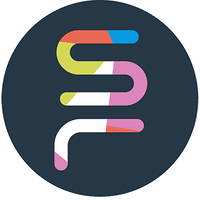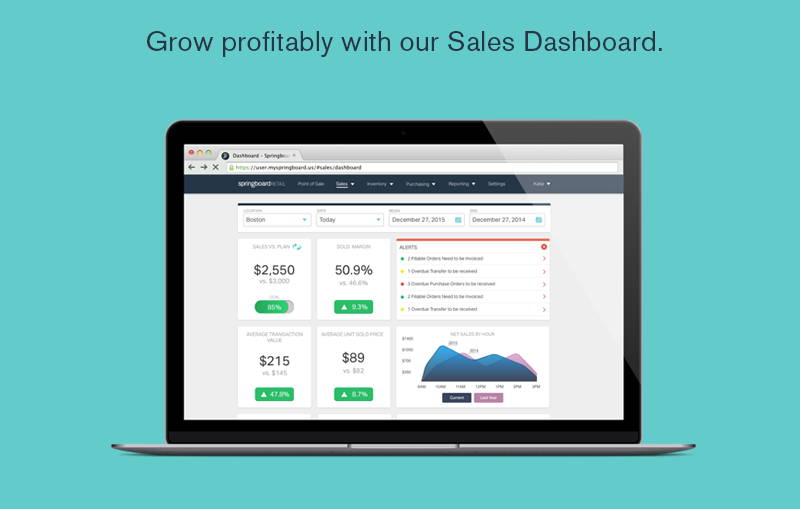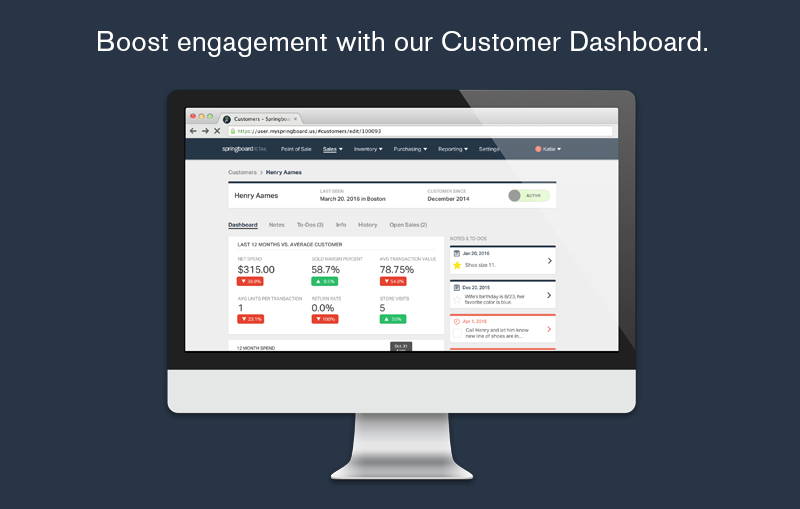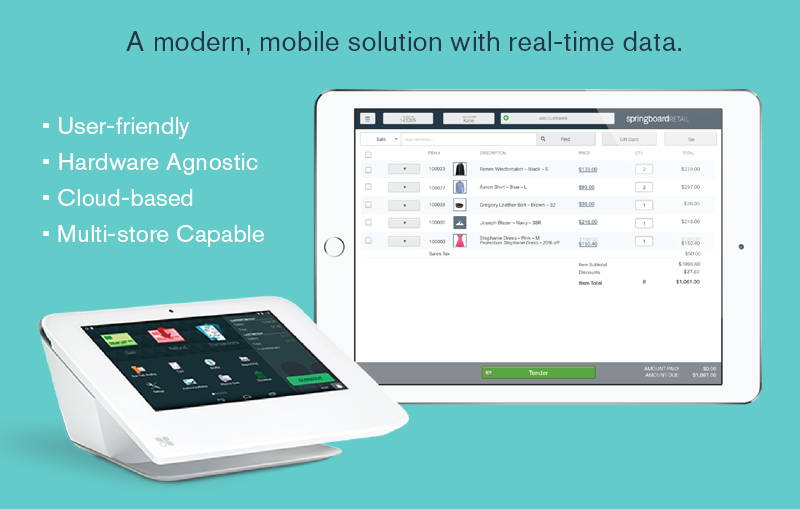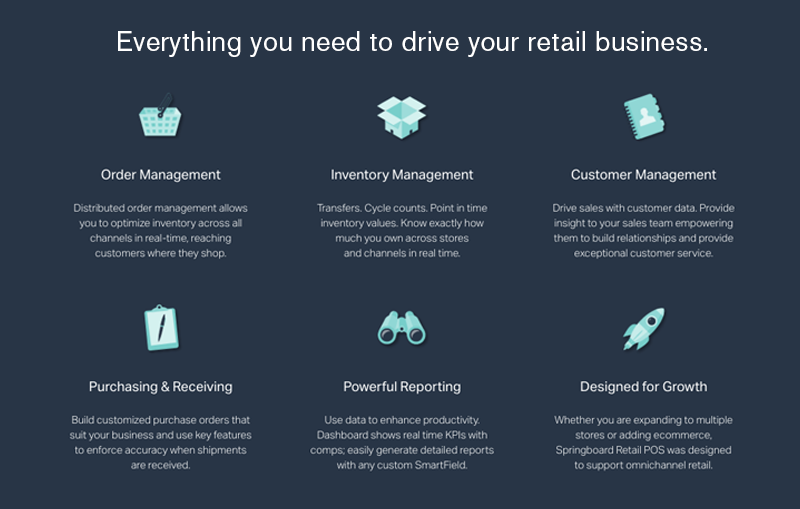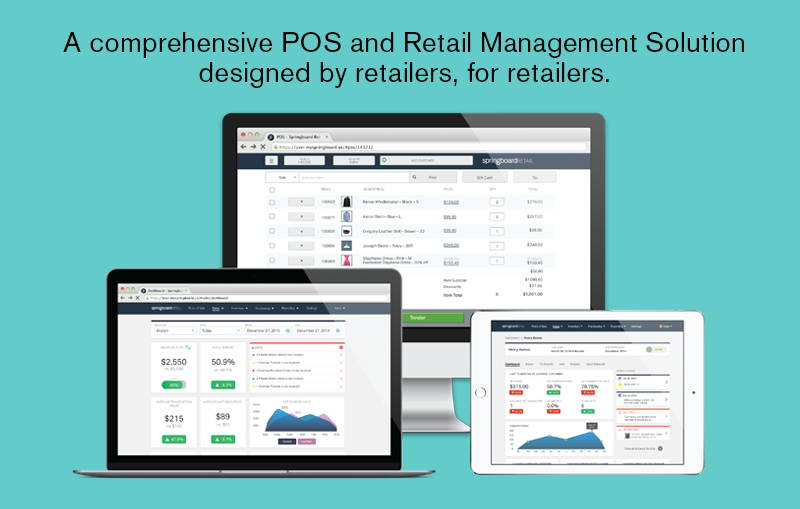 Springboard Retail is a cloud-based POS and Retail Management solution designed by retailers, for retailers. Built with multi-store, multi-channel retailers in mind, the software allows retailers to service every customer the same way, no matter where or how they shop.
Springboard Retail provides retailers with better control over sales and profitability by placing actionable real-time data in the hands of every person who needs it, from the C-suite to the store floor. Retailers nationwide have used Springboard's mobile POS to reclaim valuable square footage and influence buying behavior at the point of decision, where it matters most. With inventory management, unparalleled custom reporting, APIs, portability across platforms and devices, Springboard Retail is easy-to-use, quick-to-start and revered by its users for making their jobs easier.
Starting at $79/mo per selling station, Springboard Retail's features include:
• Intuitive Point of Sale
• Inventory + Order Management
• Easy to scale up or down
Pricing & Subscription Information
Support & Additional Information
Ready to build your new clover system?
Call (877) 579 1113 or Email us at info@iMerchantech.com