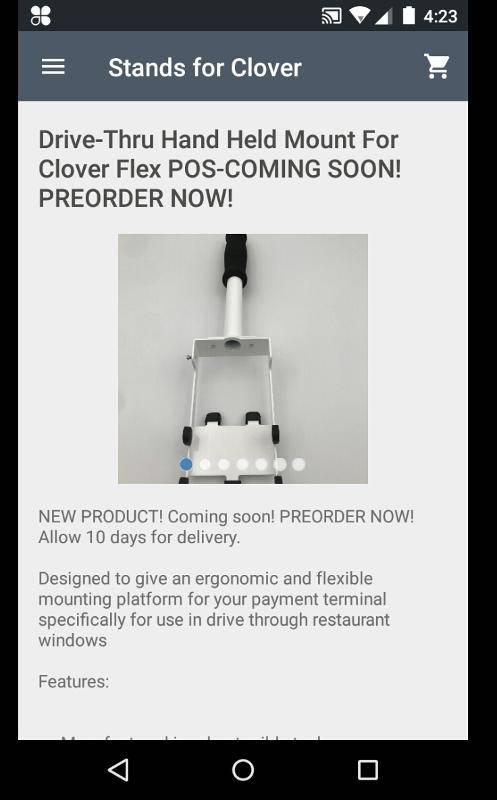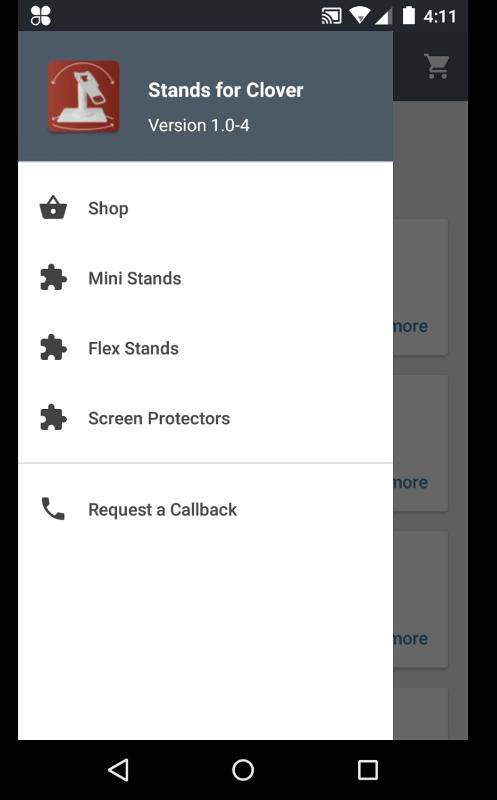 Stands are designed for any type of counter in order to make check-out quick, easy, and efficient.
The swivel stands can tilt up to 60 degrees and swivel a full 190 degrees
Get free guidance with stand setup via phone support or online documents
This app contains stand options for the Clover Devices. It is designed for merchants and Clover sales agents.
For merchants, the app offers the following abilities:
- View and purchase stands and screen protectors specific to Clover systems.
- Review four types of stand options: glue down, screw down, freestanding, and fixed.
- Review screen protectors for the Clover Station, Clover mini, and Clover Flex.
- Obtain installation instructions on these stands designed for Clover systems.
Disclaimer: These stands do not include any payment devices or cables.
Flex (2nd Generation), Station Pro, Station (2018), Flex, Mini, Mobile, Station, and Web

Pricing & Subscription Information
Support & Additional Information
Ready to build your new clover system?
Call (877) 579 1113 or Email us at info@iMerchantech.com