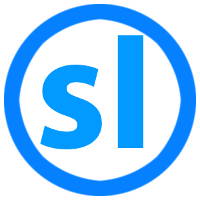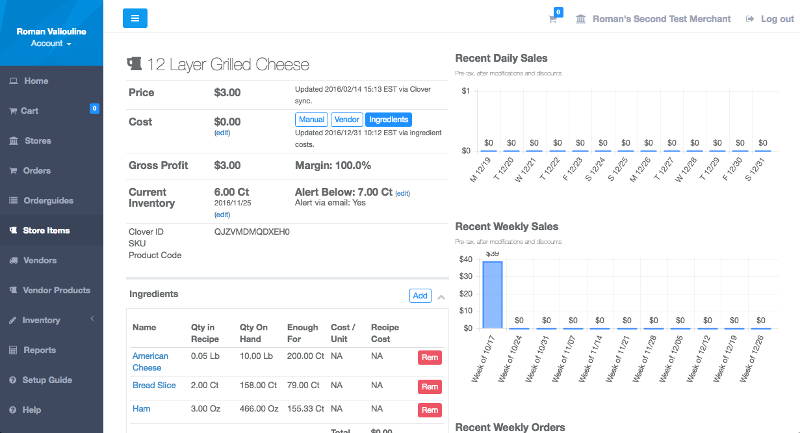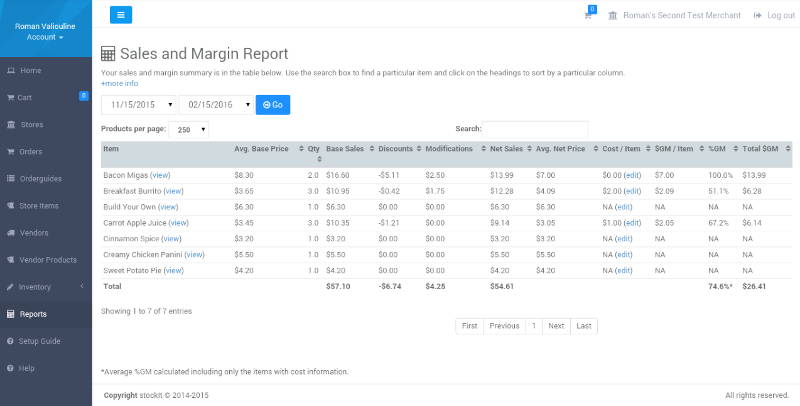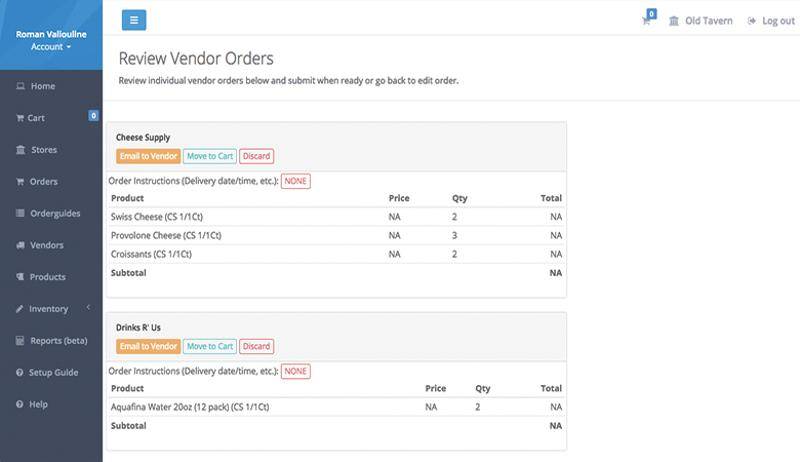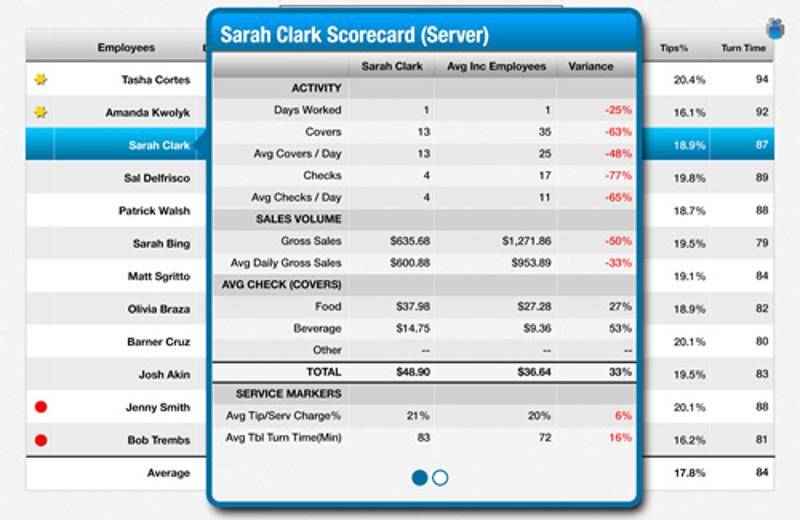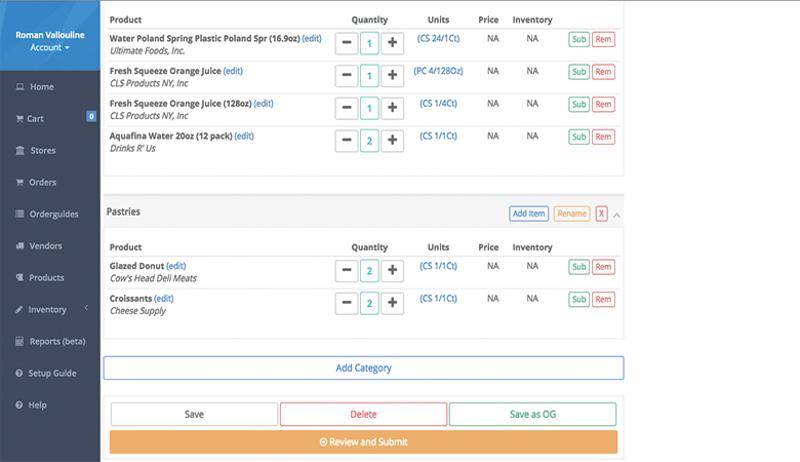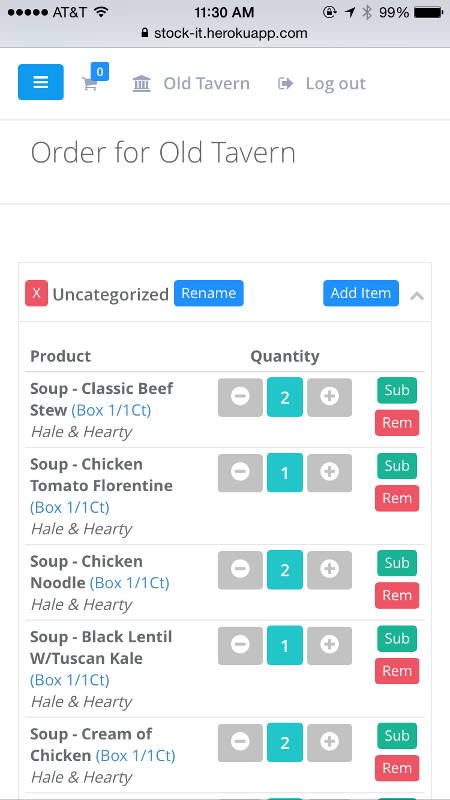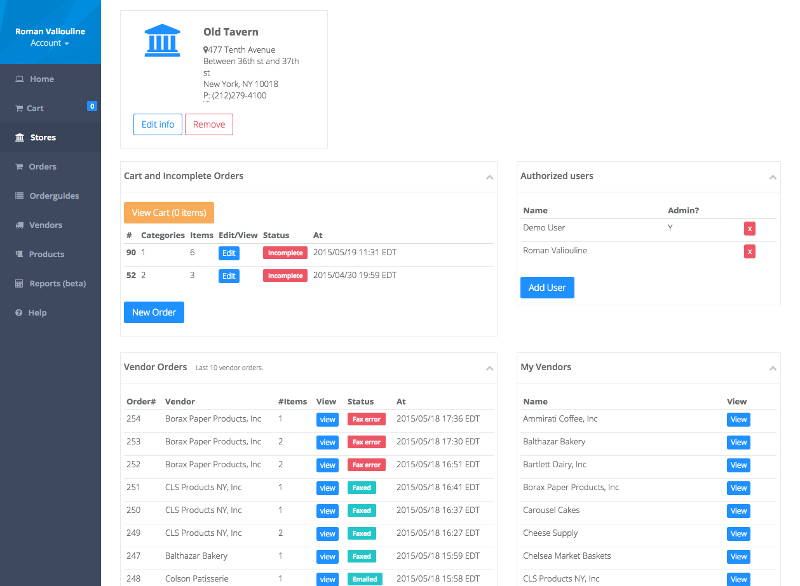 Stop making a million phone calls to your vendors, and start placing order through Clover!
See stockIt's simple, yet powerful functionality by viewing the videos on our Help page
or on our YouTube Channel
.
OrderingstockIt lets you create a single order guide with all your items and vendors, organized the way you think about your business. Any time you want to place an order, simply specify the quantities and we will email or fax the orders to your vendors. There is no vendor integration necessary - if they can take orders by email or fax, you can use stockIt today! Place 10 orders per week in the free version, or enjoy unlimited orders in the paid tiers.
Manage your inventory right from stockIt. Quantities get updated for delivery of any orders placed with vendors. Create inventory lists and stop walking your store with pen and paper.
View sales and margin reports by item, and track sales and orders over time with intuitive, graphical reports.
Inventory Alerts (Paid Tiers Only)
Set low inventory thresholds for items and get notified via email when they run low.
Ingredients (Paid Tiers Only)
Add ingredients to your store items and track their inventory automatically. Easily calculate item costs based on ingredient costs.
Save valuable time, and add transparency, record-keeping, and reporting to your re-stocking process!
Mini, Mobile, Station, and Web

Pricing & Subscription Information
10 Orders / Week, No Ingredients or Low Inventory Alerts
-Promotion
-

$19.99
per month
Limited Time Offer for Unlimited Plan Functionality
-Unlimited
-

$39.99
per month
Unlimited Orders, Ingredients, and Real-Time Inventory Alerts
Support & Additional Information
Ready to build your new clover system?
Call (877) 579 1113 or Email us at info@iMerchantech.com