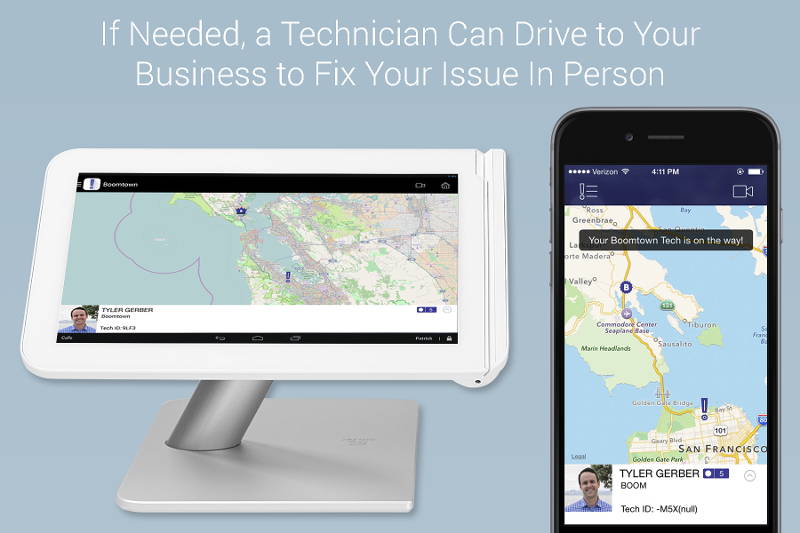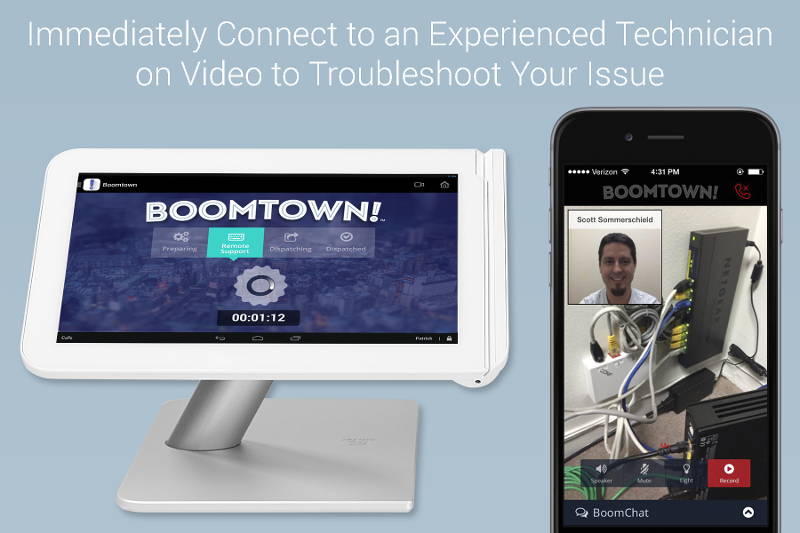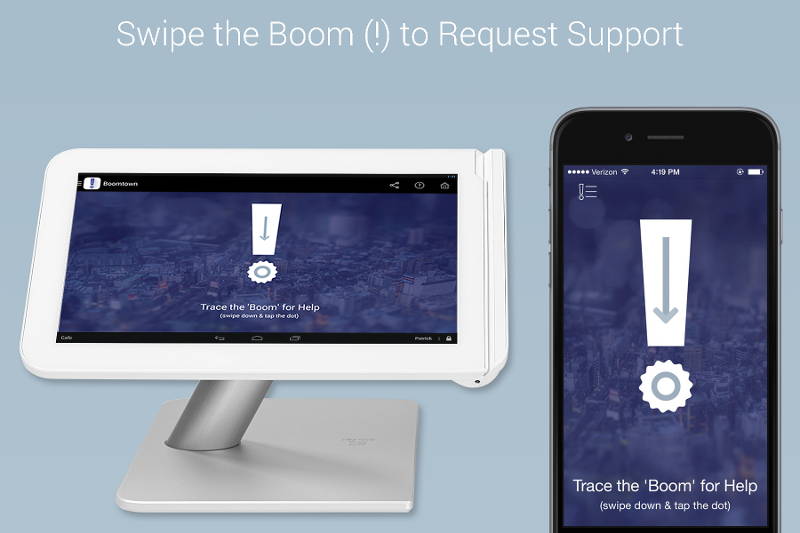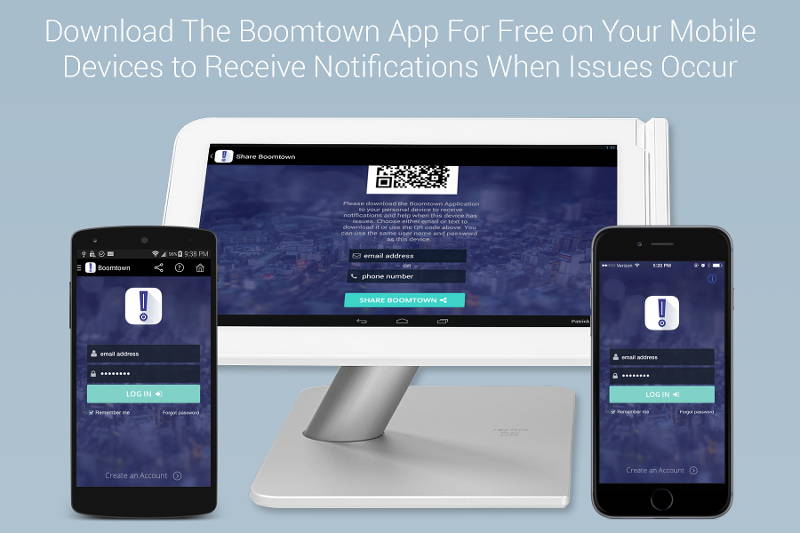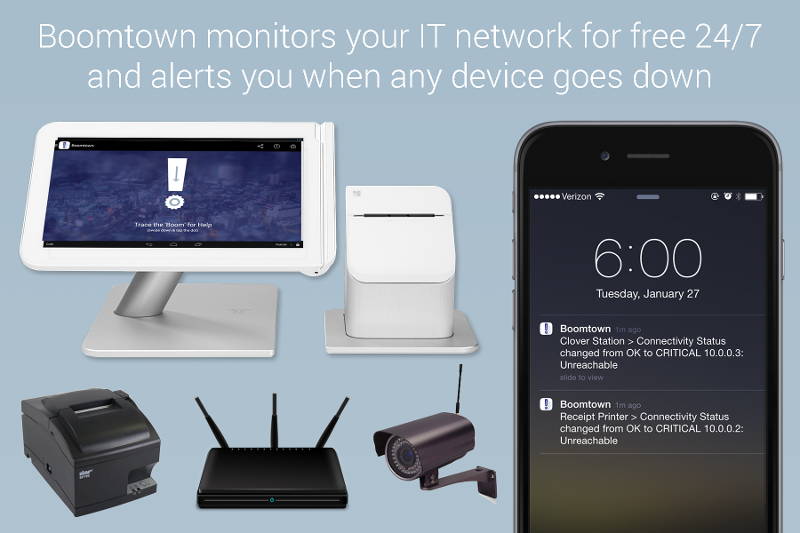 Tap one button to live video chat with IT experts to quickly get answers to all your Clover and technical questions.
Tech Support app for Clover - now available for the Clover Station, Clover Mobile and Clover Mini!
Did your kitchen printer go offline? Are you having trouble with your network? Are you unable to process transactions? Do you need software training for a new staff member? Boomtown can solve all of these issues and more, all with the tap of a button!
The benefits of using Boomtown are:
FREE Device Monitoring & Alerting: Be alerted about tech issues before they interrupt operations, whether you're at home or in the store.
Remote Video Chat Support: Tap one button and video chat with a qualified technician within a minute to solve your issues.
On-site Support: Direct access to a network of quality local technicians who are trained in the systems you use to run your business.
Mini, Mobile, and Station

Pricing & Subscription Information
-Pay-per-action pricing:
This app will bill you when the following actions occur:
$1.00

per

Minute of Video Chat
-Subscriptions:
Pay as you go! Free 24/7 monitoring and alerting
Support & Additional Information
Ready to build your new clover system?
Call (877) 579 1113 or Email us at info@iMerchantech.com