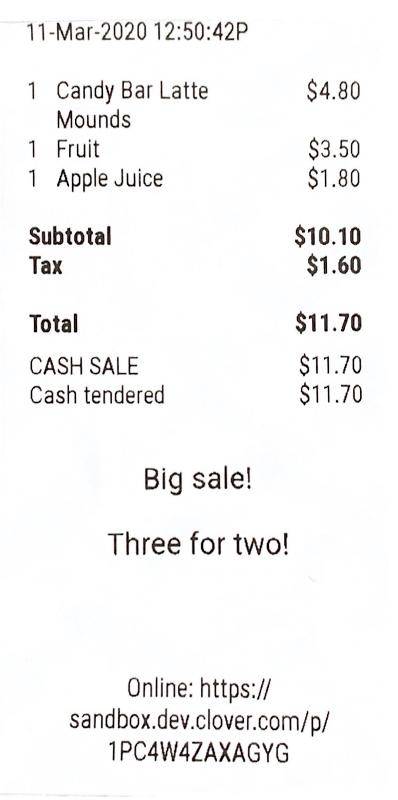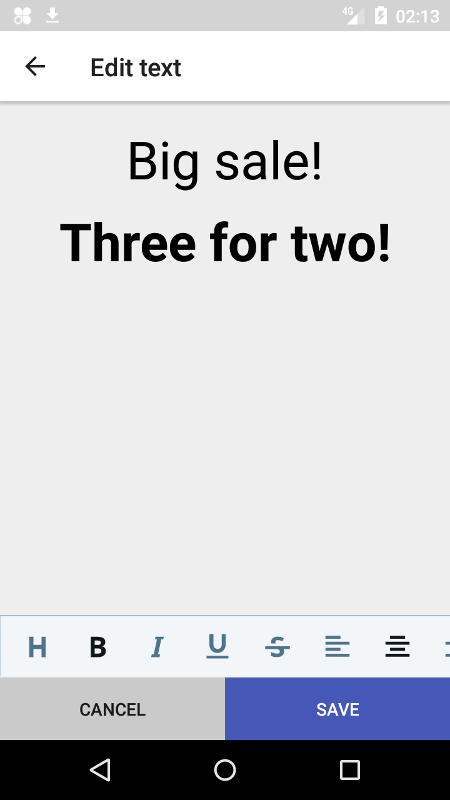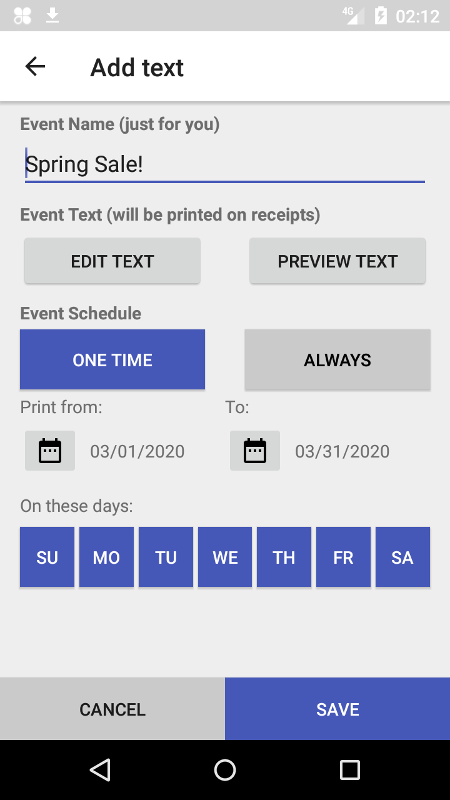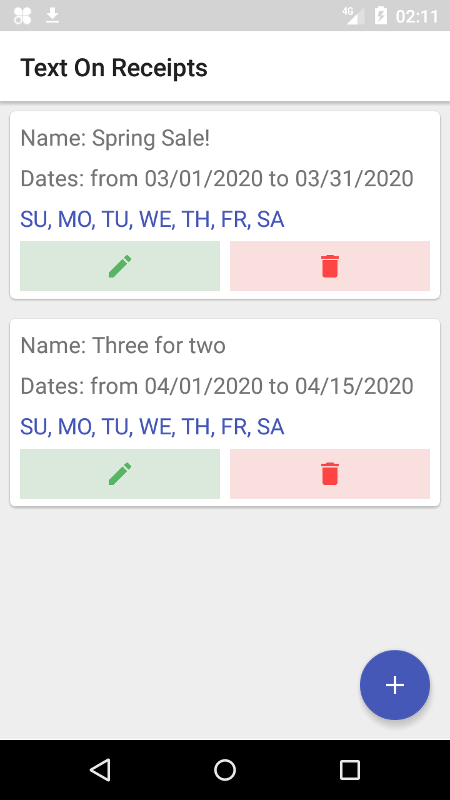 Enter any text for customer receipt (COVID-19 message, Easter wishes, quotes)
You can create one time event or endless text like "Thank you for choosing us"
Easy for use
Tell your customer important things right inside your receipts. Schedule text messages on your customer receipts! You can enter text like "Thank you for choosing us" or wish your customers to be careful. You can wish your customers a happy Easter or tell them to be careful during coronavirus disease pandemic.
- Set time for a specific event. For example season discounts, holidays, the birthday of your company. Or you can print your text every day (select 'always' option in text settings).
- Write a text via text editor inside the app
- Test your text before an event
- Sync between your devices
1. Download app on your Clover Device
2. Enter event name, date, and text.
3. Save and test via "preview text".
4. Sync with all of your devices.
5, Now you are ready to print your texts on specific days via a connected printer
Instagram: https://www.instagram.com/pay.plaxe/
Facebook: https://www.facebook.com/payplaxe/
Youtube: https://www.youtube.com/payplaxe
Flex (2nd Generation), Station Pro, Station (2018), Flex, Mini, Mobile, and Station

Pricing & Subscription Information
-License
-

$1.99
per month
All app features
Support & Additional Information

Ready to build your new clover system?
Call (877) 579 1113 or Email us at info@iMerchantech.com