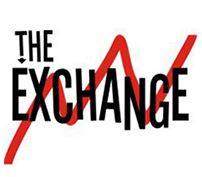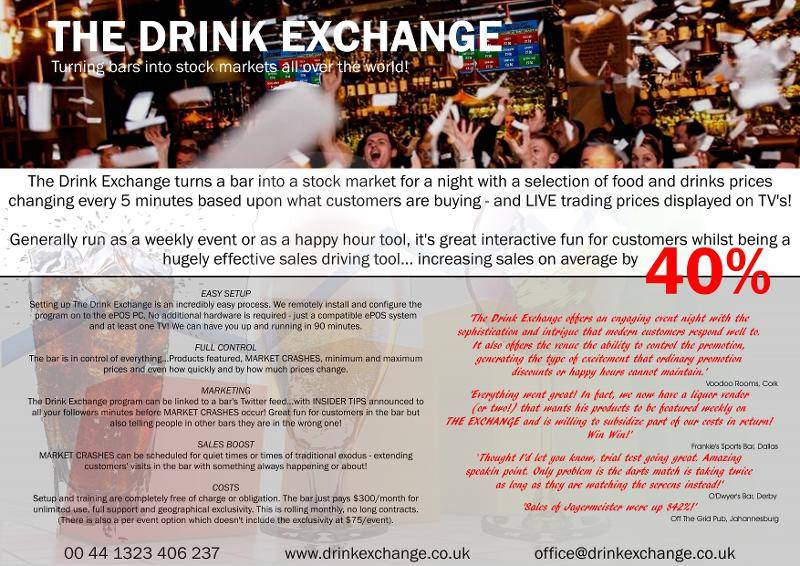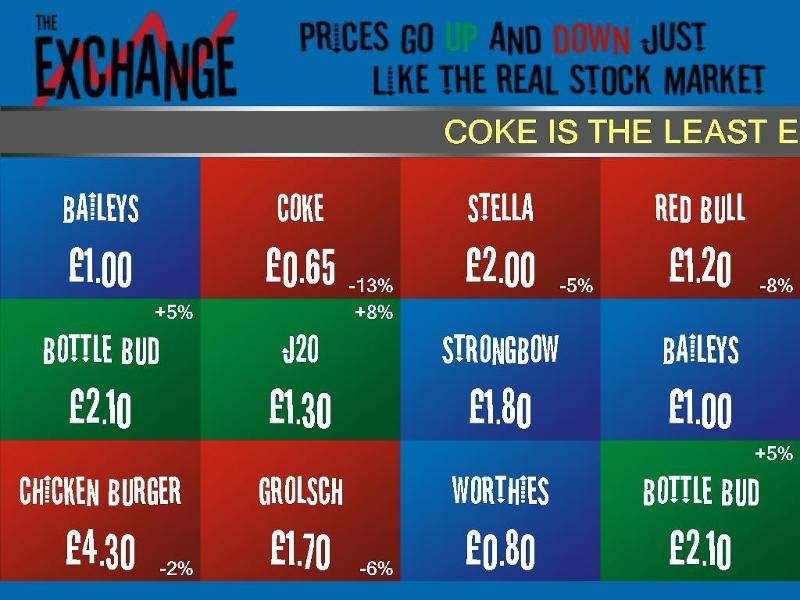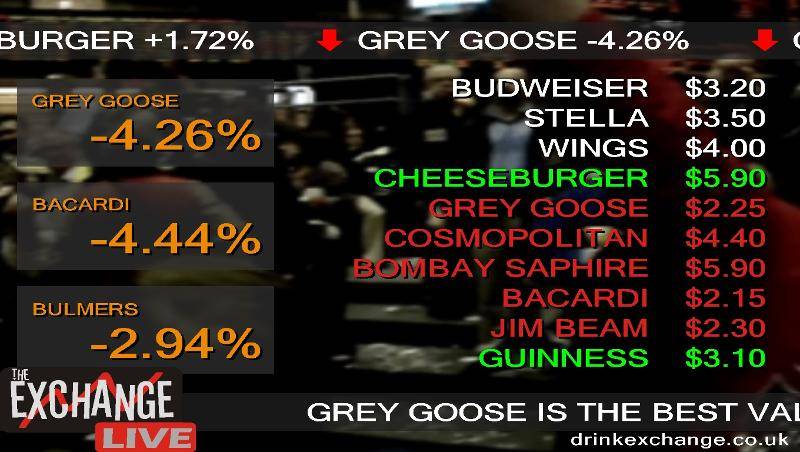 The Drink Exchange turns a bar into a stock market for a night with a selection of food and drinks prices changing every 5 minutes based upon what customers are buying - and LIVE trading prices displayed on your TV's.
Generally run as a weekly event or as a happy hour tool, it's great interactive fun for customers whilst being a hugely effective sales driving tool (increasing sales on average by 40%)
The Drink Exchange is seamlessly integrated with Clover - prices automatically change on the devices inline with pricing displayed on TV's. It is very easy to implement - please contact us for details, office@drinkexchange.co.uk.
Free to install (which includes full training). You just pay $300 per month for unlimited use, support and geographical exclusivity. This is just month by month - no lengthy contracts.
Pricing & Subscription Information
-Monthly Subscription
-

$300.00
per month
THE EXCHANGE monthly subscription
Support & Additional Information
Ready to build your new clover system?
Call (877) 579 1113 or Email us at info@iMerchantech.com