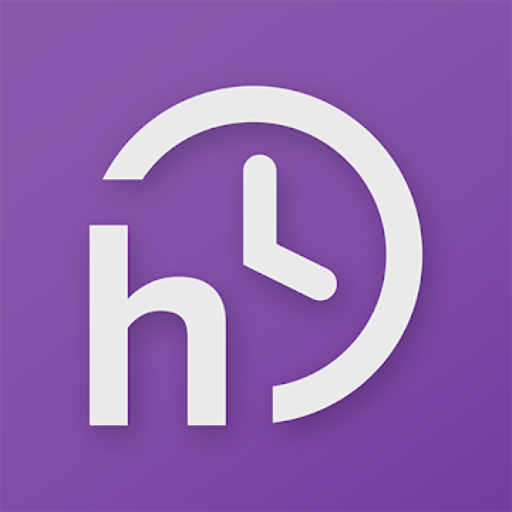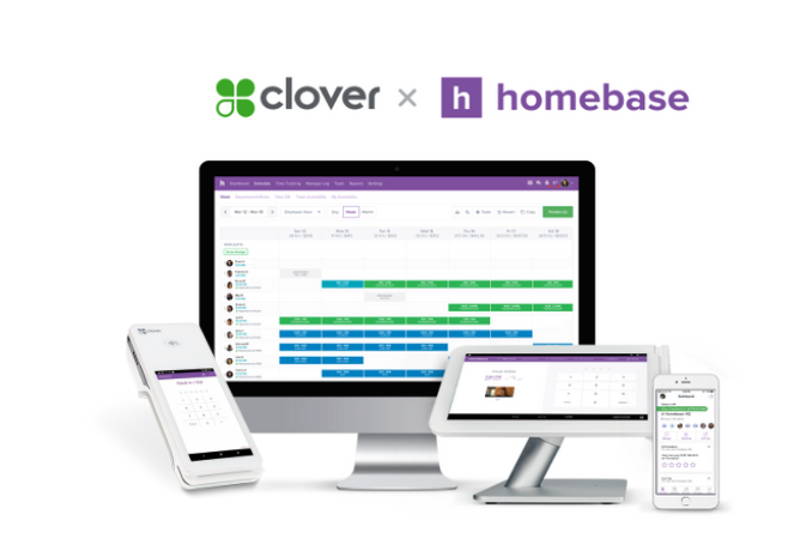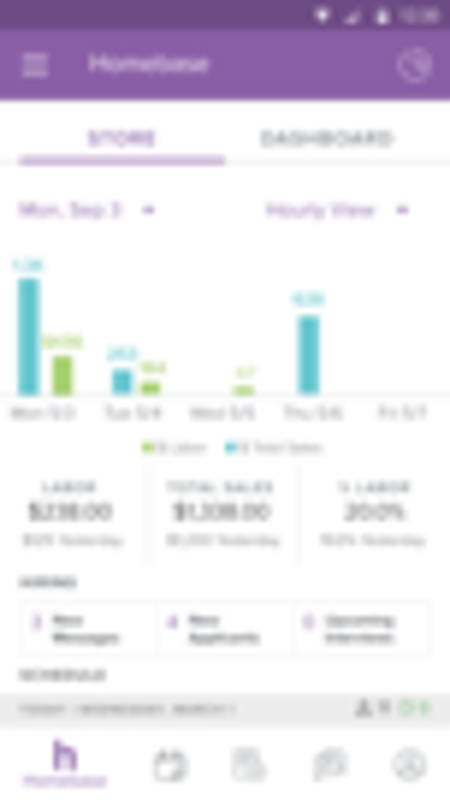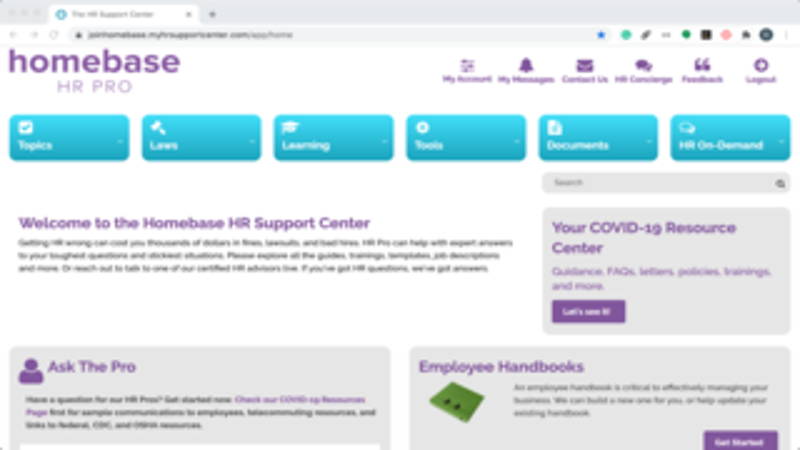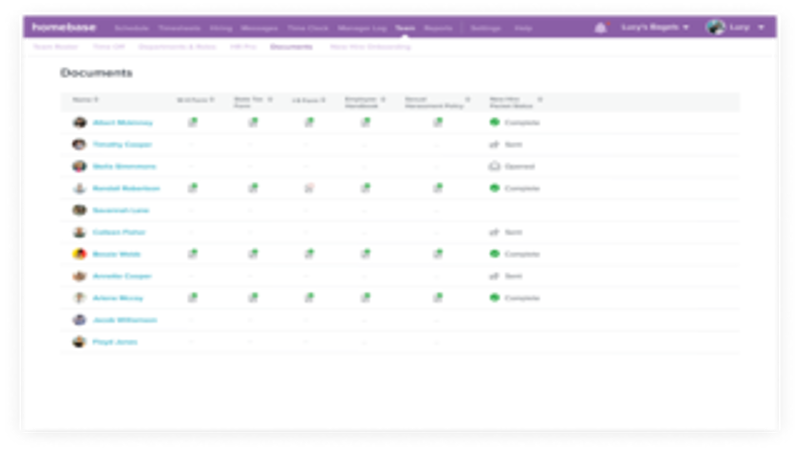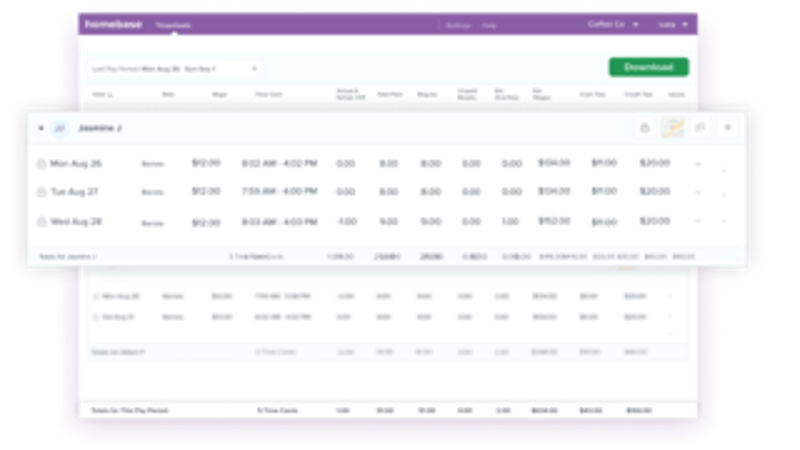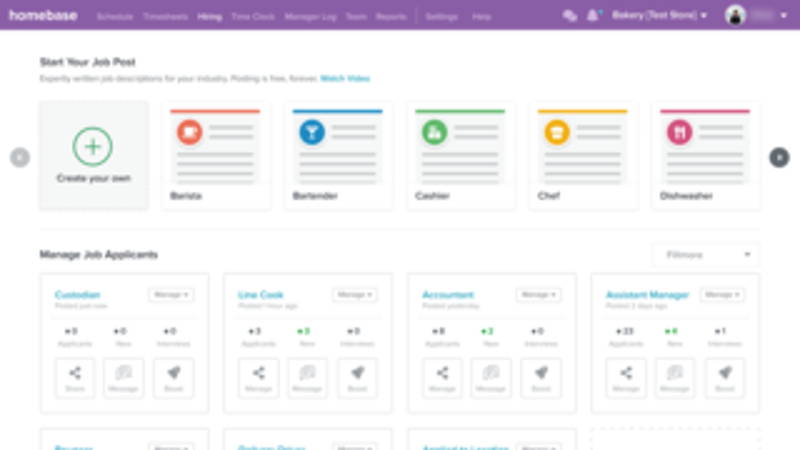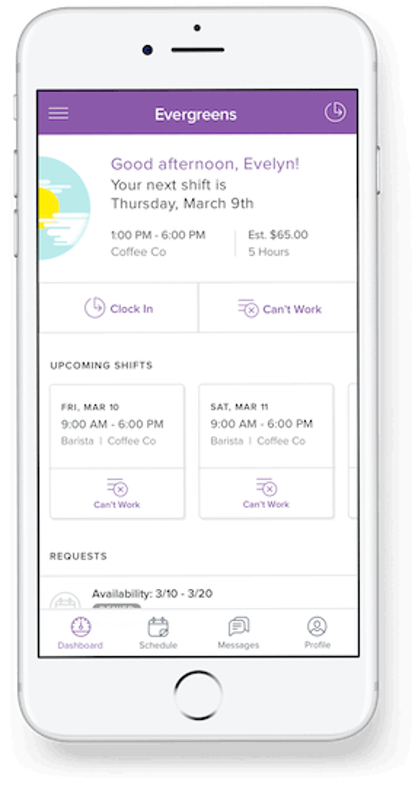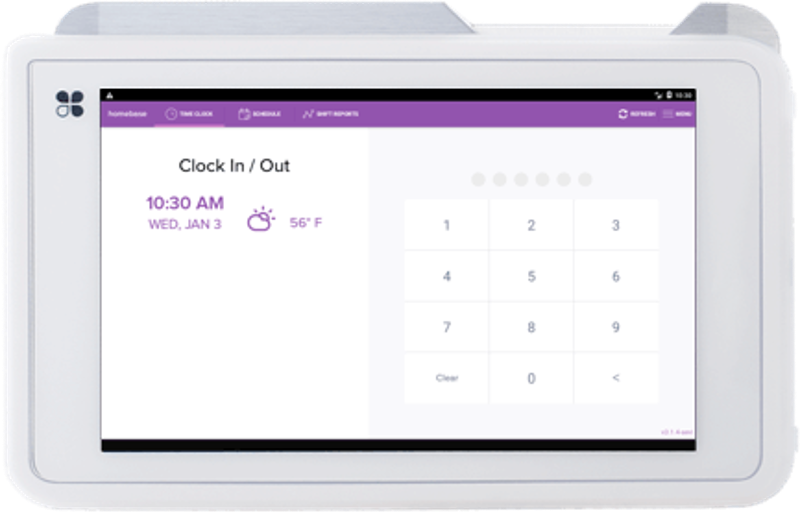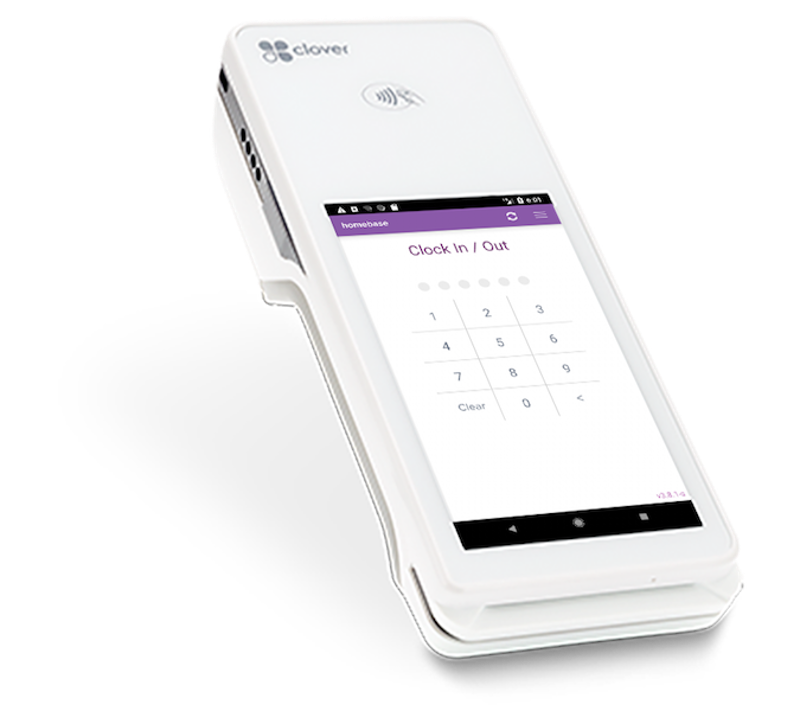 Free time tracking & scheduling to streamline payroll and build better schedules in minutes
Free team communication apps with real time alerts and helpful reminders for the whole team
Free hiring to post jobs, manage applicants, and build a great team all in one place
Health & safety checklist from your Clover to keep your business compliant in a COVID world
Employee onboarding with e-signature, document storage, live HR help
Homebase is the #1 Free Clover solution to make managing hourly work easier for local businesses. With employee time tracking, scheduling, team communication, hiring & onboarding, managers and employees can spend less time on paperwork and more time on growing their business.
Covid-19: Health and safety screening questions on the Clover device upon clock-in to help comply with new employee safety requirements, easier employee onboarding, live HR help.
1. Time tracking: Employees can clock in and out for shifts on a tablet, our mobile app, or on a computer. Managers can easily track breaks, overtime, and streamline timesheets for payroll.
2. Building and sharing your schedule: Everyone can view their most up-to-date work schedule, submit their availability, see who's free to cover shifts, and request trades.
3. Managing employee performance: Employees get helpful reminders of upcoming shifts, and managers get notified if employees are late, miss clock-outs, or reach overtime.
4. Improving team communication: Our built-in messaging keeps your team in sync without exchanging phone numbers.
5. Hiring and onboarding faster: Post jobs, manage applicants, and build a great team all in one place. Then ditch the paperwork and onboard new hires online.
6. Tracking business performance: Get a real-time view of your labor costs and sales—from anywhere.
7. Labor law compliance: Get help to stay compliant with labor and scheduling laws and protect your business from fines and lawsuits.
Flex (2nd Generation), Station Pro, Station (2018), Flex, Mini, Mobile, Station, and Web
Pricing & Subscription Information
Time Clocks & Time tracking, Breaks & Overtime, Scheduling & Availability, Built-In Messenger, Team Roster, Hiring, Payroll Integrations, Live Sup
Essentials
-

$19.95
per month
All Basic Features, Health & Safety Screening, Remote & Field GPS Tracking, Performance Management, Events & Reminders, Late Alerts, Reports
All Basic and Essentials Features, Budgeting & Labor Cost Tools, Departments, Permissions, Advanced Compliance, Time off policies & PTO Accrual
All-in-One
-

$99.95
per month
All Paid Plans Features, Onboarding with e-signature, document storage, new hire forms, live HR advisors, handbook builder, resource library
Support & Additional Information
Ready to build your new clover system?
Call (877) 579 1113 or Email us at info@iMerchantech.com