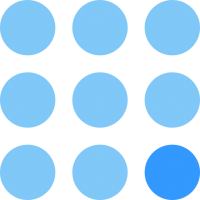 Trezoro Loyalty + Rewards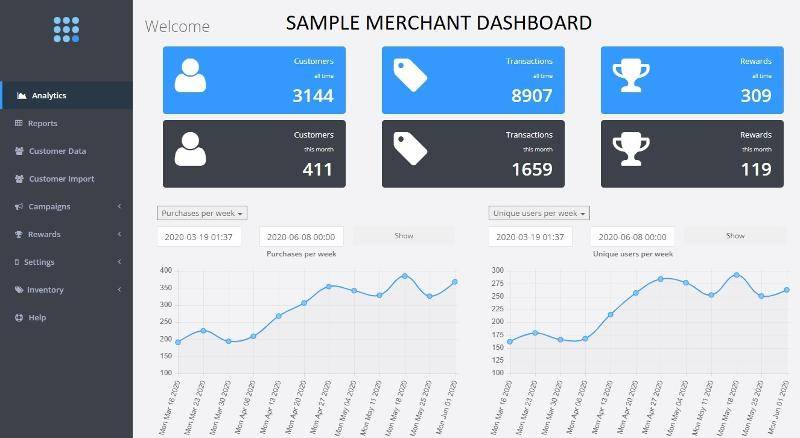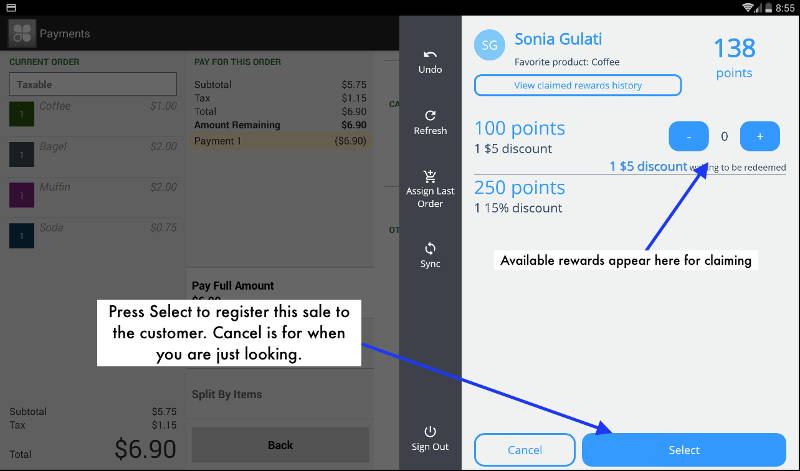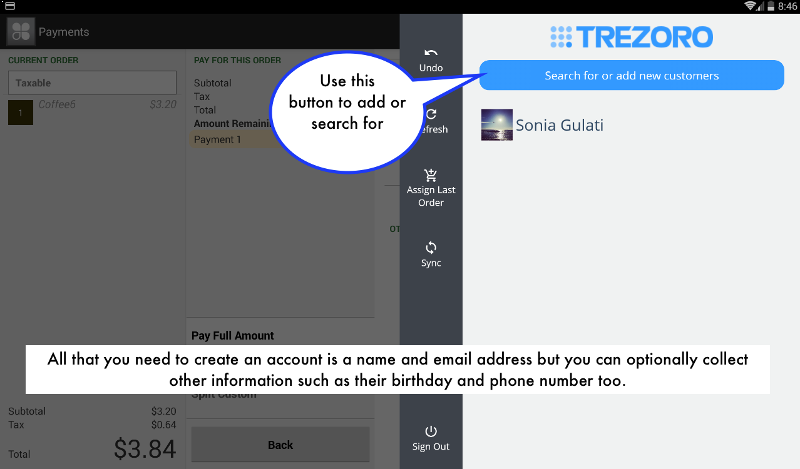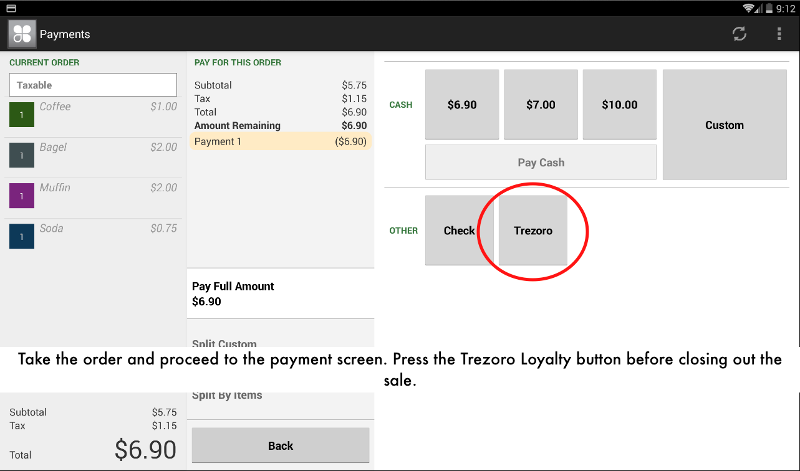 Don't let your customers slip away! Increase repeat business today!
An affordable loyalty app. Easily run customer loyalty programs like the big guys.
Includes Points, Punchcards, Birthday Rewards, Sign Up Rewards, VIP Tiers, Email, SMS, and more!
Highly customizable rewards programs that are branded to your business.
Seamless integration with Clover. Fully integrated with Clover Register, Customers and Tables apps.
Retaining more customers is the easiest way to grow your business! The goal is to get your customers to come in more often. If you increased the average number of visits in a year by just 1, the positive impact on your revenue would be: Average Ticket Size x Number of enrolled customers (WOW!)
Sign up or search for customers with just their name, email address and/or phone number from your Clover device. They don't need to use an app, check-in, text in/or do anything else, this means you will have higher PARTICIPATION. It's easy for them and your employees!
Customers get notified by an email BRANDED TO YOUR BUSINESS or SMS text message of their balance and rewards. This will keep them ENGAGED.
THIS PROGRAM IS SUITABLE FOR SINGLE OR MULTIPLE LOCATION MERCHANTS.
Our 9 available and FULLY AUTOMATED reward types include:
- Prepaid packages (example buy 10 coffees/treatments in advance)
Rewards can be free items, store credit ($ discounts), percentage discounts (e.g 20% off the next visit), or extra points.
A small sample of other features you won't find elsewhere:
-Exclude categories from earning points
-Optionally enable access from a floating button
-Optionally print points balance on receipt
-Fully integrated with Clover Register, Customers and Tables apps
-Android and IOS apps are available for customers to check-in or check their reward status.
-We can help you switch from your existing rewards programs and move points (e.g Fivestars, Loyalzoo, TapMango, Clover Rewards, Belly)
If you are not sure if something is possible or have questions, CALL US! 90% of the time the answer is yes. We're here to help by live chat, phone [(415)-489-0903 or (877) 838-1733], or email (rewards@trezoroloyalty.com) and our support is second to none!
Our Frequently Asked Questions are here: https://help.trezoroloyalty.com
Flex (2nd Generation), Station Pro, Station (2018), Flex, Mini, Mobile, Station, and Web


Pricing & Subscription Information
STARTER
-

$29.00
per month
A fully automated digital email based loyalty program branded to your business. Want to keep it simple? Choose one reward type from those we offer and use it with no restrictions on number of reward levels. Unlimited customer sign ups direct from your Clover station. Access to customer communications tools. No additional hardware required.
ESSENTIALS
-

$39.00
per month
Want to power up your program to include an automated reward for your customers on their birthday? Or a sign up reward to bring them back after their first visit? Customize your program by adding a second reward type from the six on offer.
GROWTH
-

$49.00
per month
Use any of the six reward types on offer to build a truly unique and engaging loyalty program that functions with email or SMS for your customers. Include VIP tiers or club memberships to help you stand out! Send up to 500 SMS direct to your customers per month to keep them up to date!
Everything in growth and an extra 3500 text messages per month for you to communicate with your customers!
PRO ++
-

$129.00
per month
Everything in pro plus a further 3000 SMS messages. That's 7000 every 30 days in total.
Support & Additional Information
Ready to build your new clover system?
Call (877) 579 1113 or Email us at info@iMerchantech.com