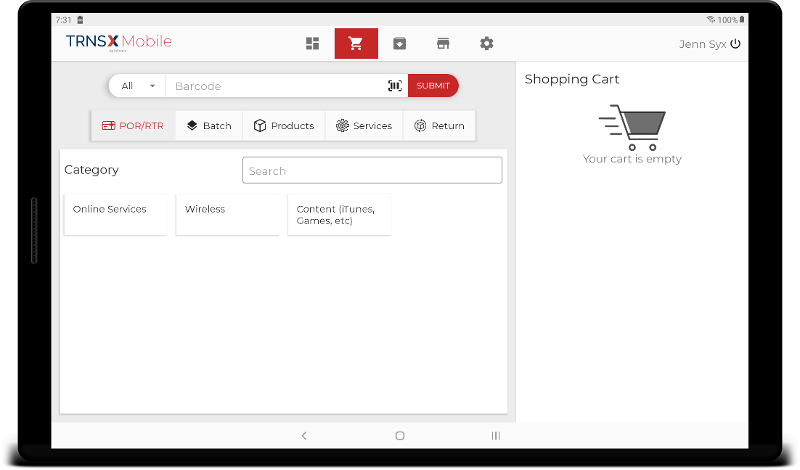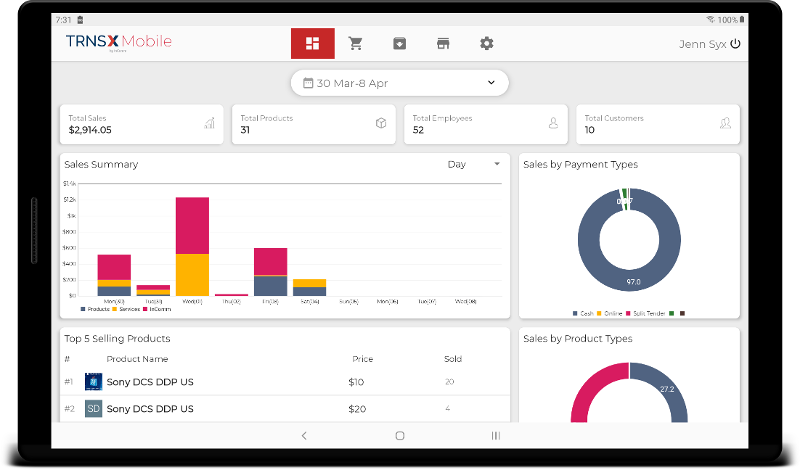 Full featured Point of Sale solution with inventory, employee, customer management and much more
Enables merchants to sell and activate pre-paid gift cards
Enables merchants to sell real-time replenishment products ex. mobile phone recharge
Provides merchants with live sales data dashboard and reports anywhere and anytime
Supports business growth and helps maximize profit
TRNSX Mobile retail solution is a software that utilizes top-notch technologies to effectively and efficiently automate business transaction processes. TRNSX Mobile is a mobile application that helps merchants to manage all aspects of their business from inventory, receiving payment, managing employees, having database of customers and rewarding them. It helps the merchant see live sales, and report through its real-time dashboard with just one click on mobile phone or smart POS devices even when being in transit. With multiple channels of receiving payments, it is simply a business made easy application.
Flex (2nd Generation), Station Pro, Station (2018), Flex, Mini, Mobile, and Web
Pricing & Subscription Information
Support & Additional Information
Ready to build your new clover system?
Call (877) 579 1113 or Email us at info@iMerchantech.com