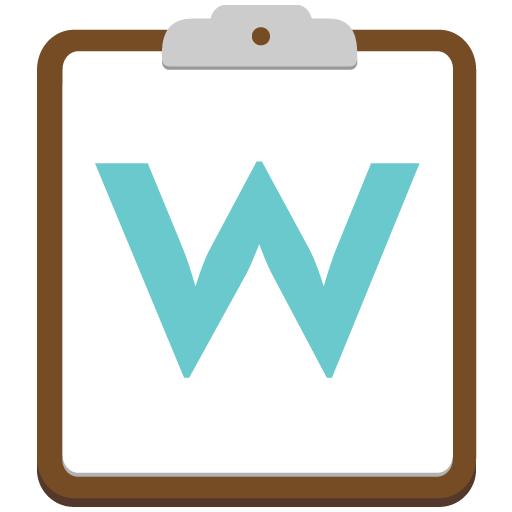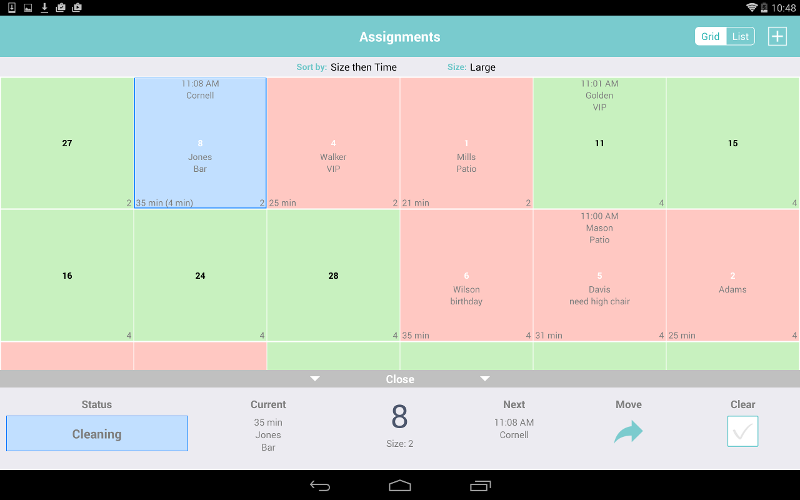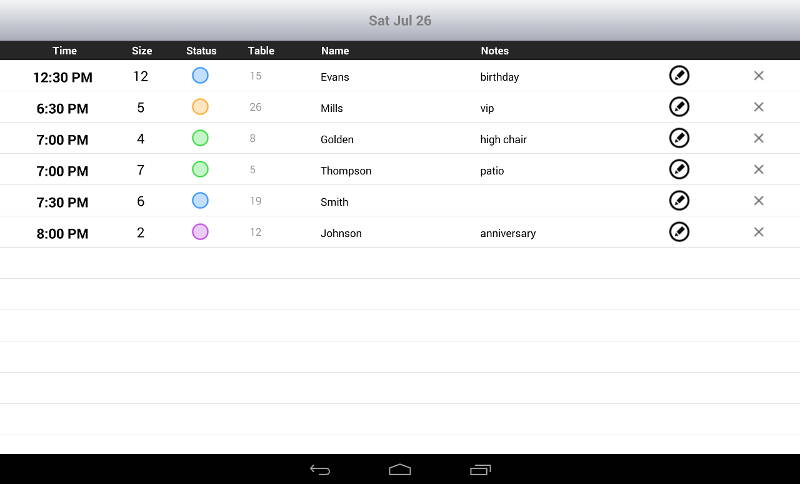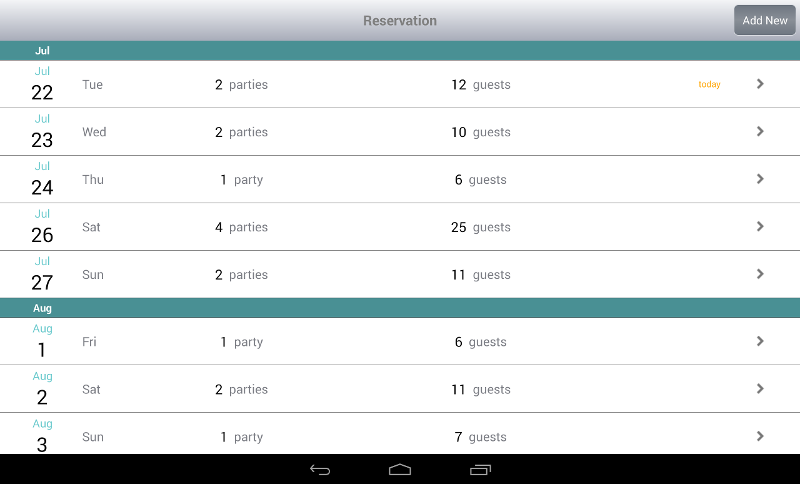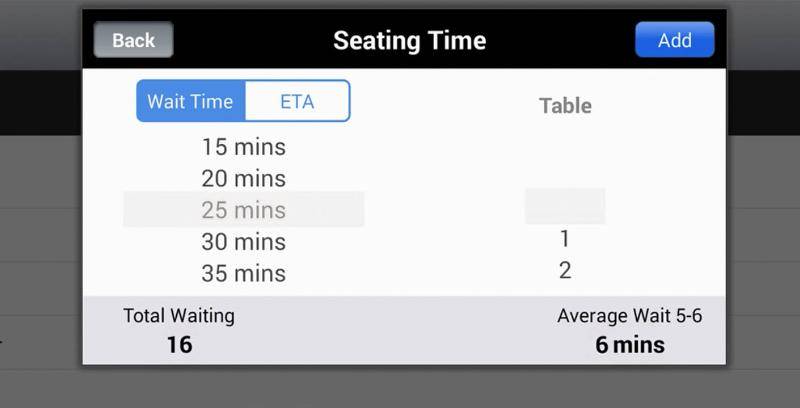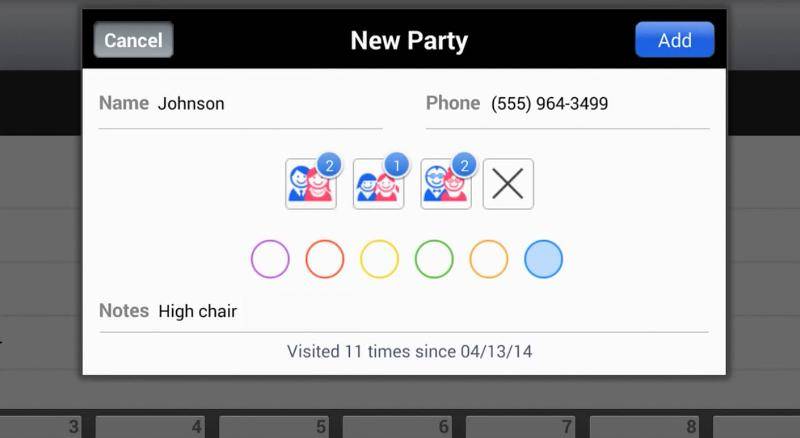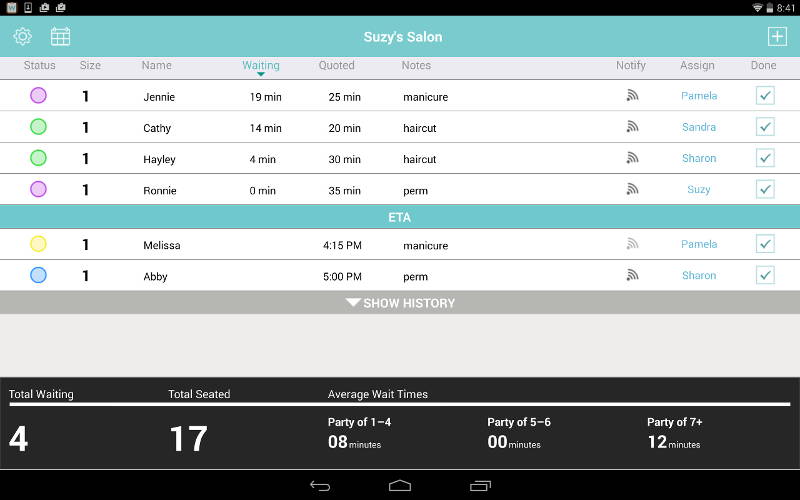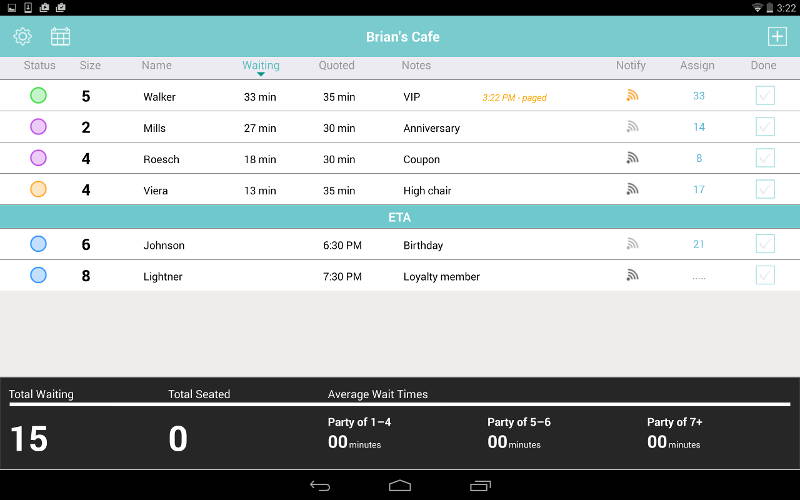 Waitlist Me is a waitlist management application for restaurants and other businesses that uses text and phone call notifications to alert customers when it is their turn. Say good bye to paper waitlists and clunky buzzer systems. Waitlist Me is the easiest and most effective way to manage a waitlist and reservations. Raise your level of customer service, make customers happier, and improve your business results. The Waitlist Me integration for Clover is free and can be used on multiple Clover devices as well as iPads, iPhones, Android tablets and phones, and computer browsers.
- Add, remove and seat parties quickly and easily
- Simple display of each party's information and status on the waitlist
- Customizable SMS and phone call notifications
- Public waitlist page for customers to check their place in line
- Flexible reservation views
- Options for customers to add themselves from a kiosk, web widget, or Google search
- Powerful analytics and downloadable reports
- Multi-place and multi-user management
- Table and section management features
- Business hour settings & blackout days for reservations
Note: The Clover integration is free. The features available in the app depend on your settings and subscription level, which can be managed on www.waitlist.me
Flex (2nd Generation), Station Pro, Station (2018), Flex, Mini, Mobile, Station, and Web
Pricing & Subscription Information
Free for 100 parties a month
Support & Additional Information
Ready to build your new clover system?
Call (877) 579 1113 or Email us at info@iMerchantech.com