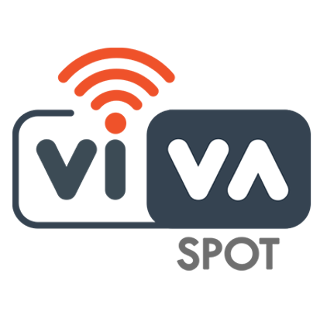 WiFi Marketing by VivaSpot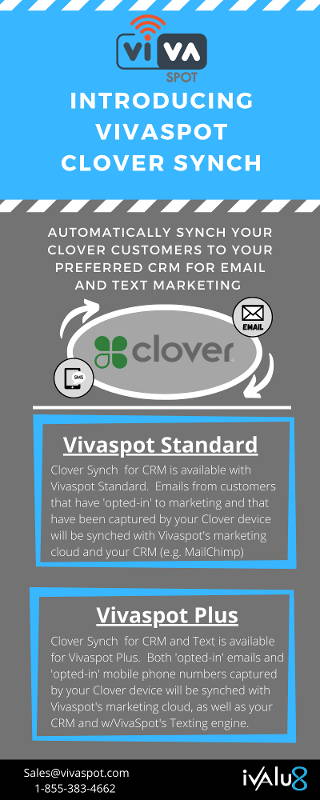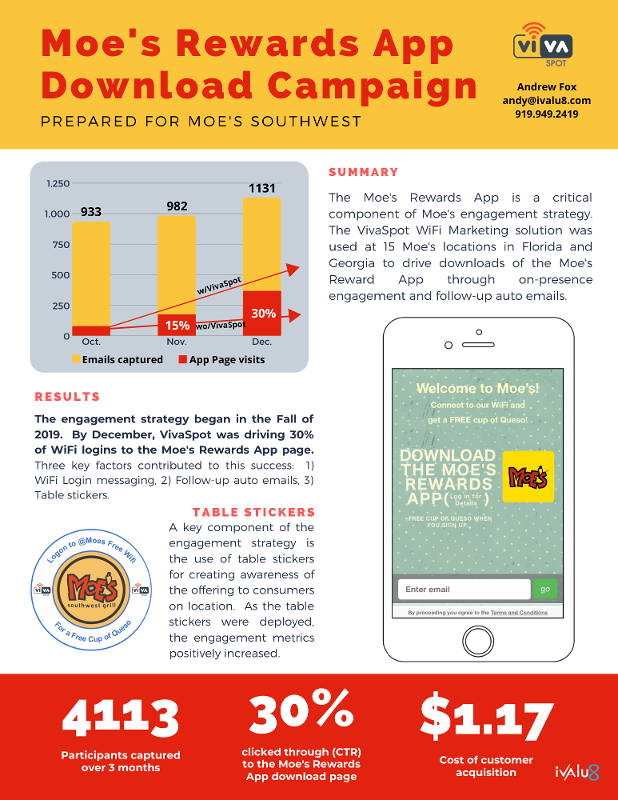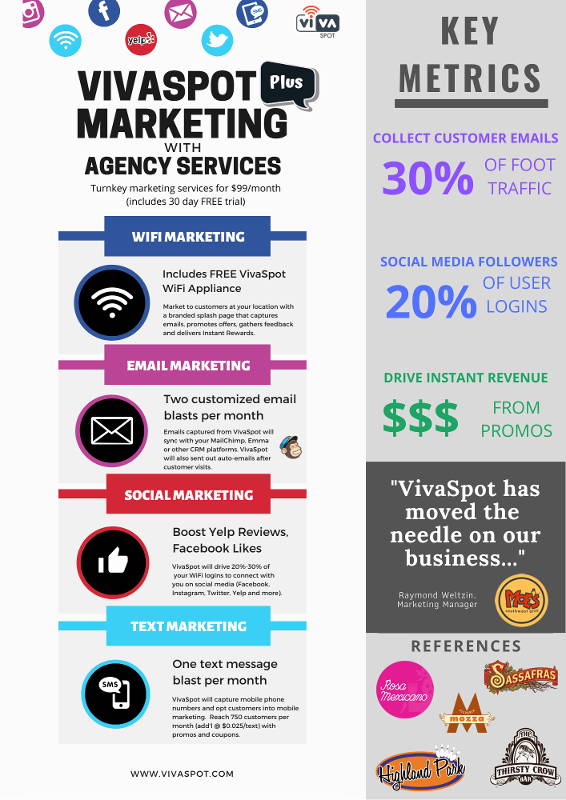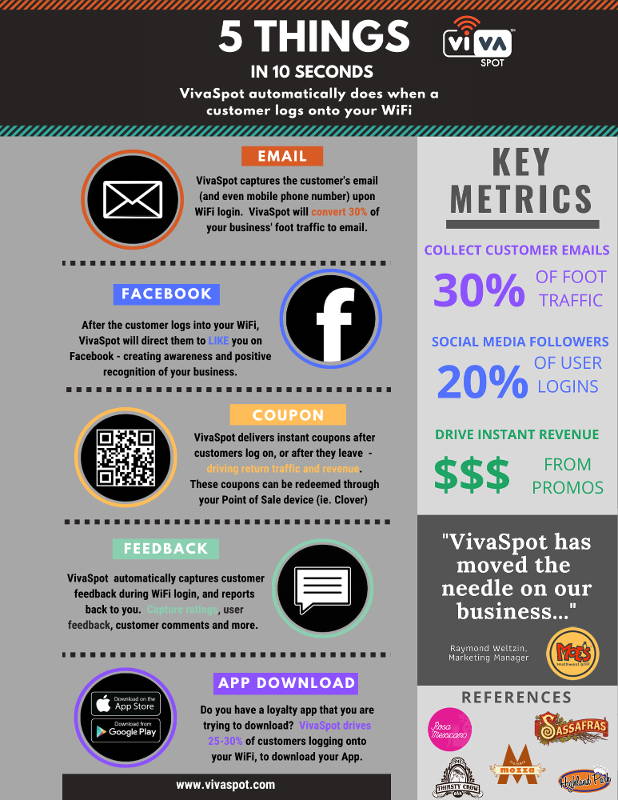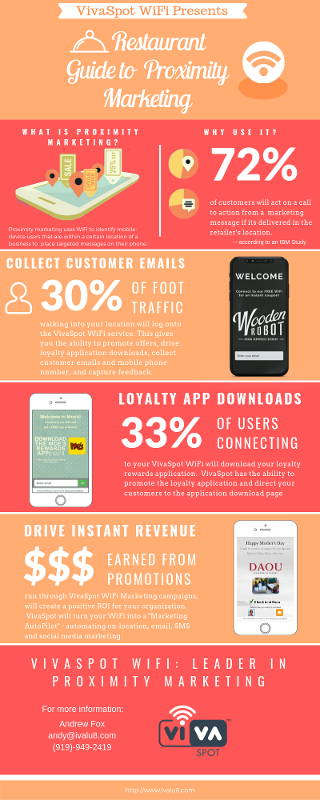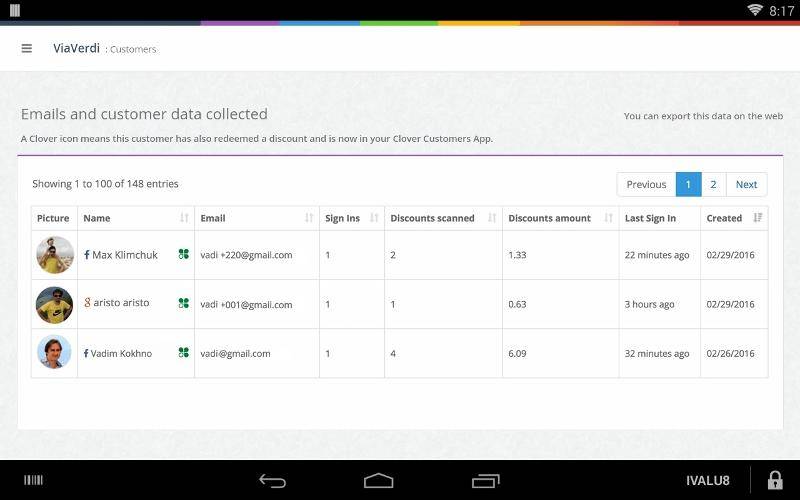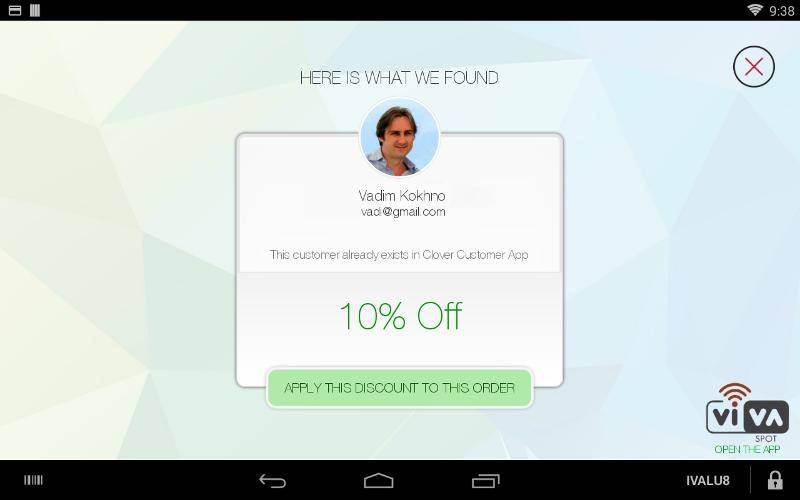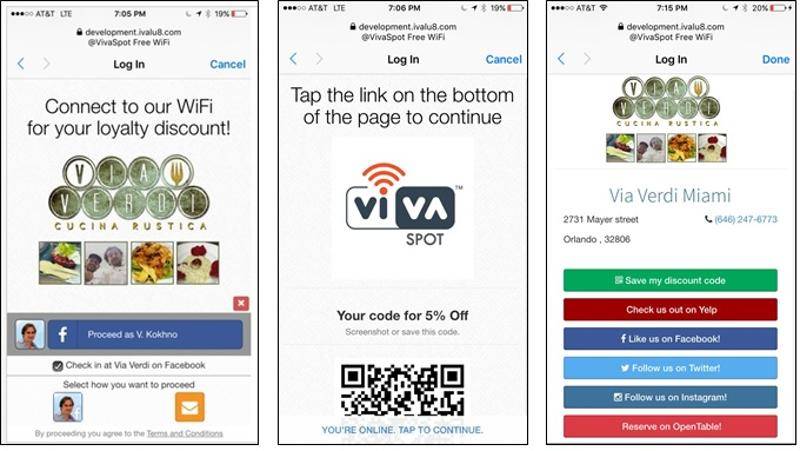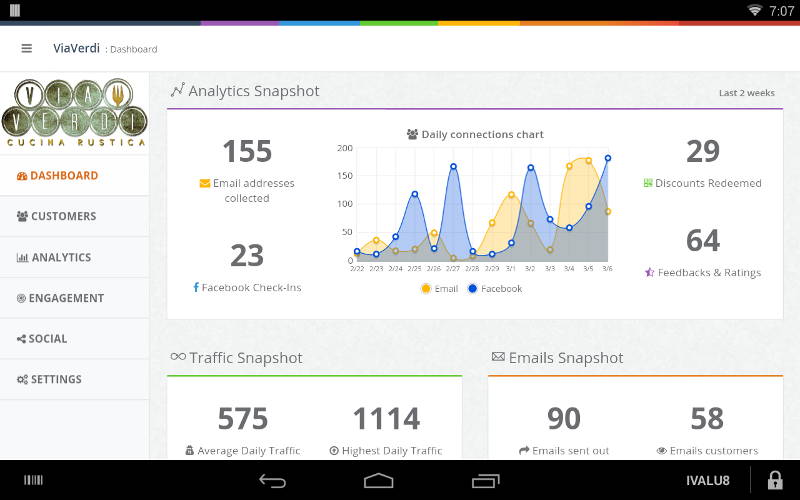 Marketing service that grows foot traffic to your store and web traffic for online ordering
Saves time and resources by automating location-based, text, email and social media marketing
Increases your email and mobile phone number list and improves customer engagement and loyalty
Synch emails/mobile #'s captured through your Clover and WiFi to your CRM and text message service
VivaSpot is an intelligent marketing solution that automates location-based, text, email, and social media marketing increasing web and foot traffic and saves you time, money, and resources.
+ Provide your customers with FREE WiFi at your location; Automatically market and push promos to them.
+ Personalize your WiFi login page with your logo, text & graphics
+ Build and grow your customer email lists
+ Automatically integrates with CRM platforms such as MailChimp, Emma, Constant Contact
+ Captures mobile phone numbers & sends text messages with promotions and coupons
+ Automatically send "Thank You" emails to customers after they leave
+ Automatically send "Please Come Back" emails to customers who have not returned
+ Deliver instant coupons to drive incremental revenue
+ Automatically send emails with coupons to customers to drive return traffic
+ Collect instant feedback or send emails to customers asking for their feedback
+ Grow your social media presence on Facebook, Instagram, Twitter, Pinterest and Yelp
VivaSpot comes bundled with a suite of Agency Services for creating marketing content and managing monthly email & text message blasts to your customers.
For more targeted marketing, see our VivaSpot Local offering : http://bit.ly/vivaspotlocal
VivaSpot includes a FREE app for your Clover terminal for scanning coupons and collecting customer info. No app download required by your customers and you get visibility to all foot traffic in and around your store. Access key stats thru weekly email reports, Clover terminal, or from an online portal.
VivaSpot includes a FREE plug 'n' play Wi-Fi access point that ships FREE to your location. Note: Internet Service is NOT provided with this solution and must be available prior to activating the WiFi. Make sure you open up your VivaSpot App - after downloading it - and register so we can send you the WiFi Unit.
Questions? Please call 855-383-4662 or email sales@vivaspot.com.
Station Pro, Station (2018), Flex, Mini, Mobile, and Station
Pricing & Subscription Information
-Entry
-

$19.99
per month
Boost your Email Marketing by 30% per month. All emails collected by VivaSpot WiFi will be synched with your MailChimp account or CRM Platform. Customize your WiFi Login Splash Page, Award coupons after customer logs in, Redeem coupons through Clover terminal and receive a Weekly Summary Report.
-Standard
-

$49.00
per month
Grow your Social Media Awareness. All features from the Entry Tier plus, Integration with Facebook for driving Likes, Check-ins and Reviews. Integration with Yelp and Instagram as well. Online dashboard for customizing your Splash page and tracking real-time customer and traffic metrics, multiple instant coupon campaigns to drive incremental revenue and automated email campaigns with coupons to drive return foot traffic.
-Advanced
-

$99.00
per month
Drive Revenue and Customer Intelligence. All features from the Standard Tier plus bundled Agency Services for email and text message marketing (mobile phone numbers are captured and customers are opted-in to receiving text messages). Also ability to capture real-time customer feedback after WiFi login or through email. Ability to recognize when customers have not returned to your business after a certain length of time and drive them back to the business with an email+coupon. More detailed analytics for foot traffic, dwell time, email marketing, coupon redemptions and more.
Support & Additional Information
Ready to build your new clover system?
Call (877) 579 1113 or Email us at info@iMerchantech.com