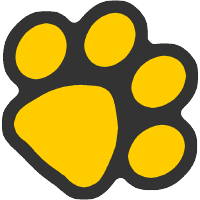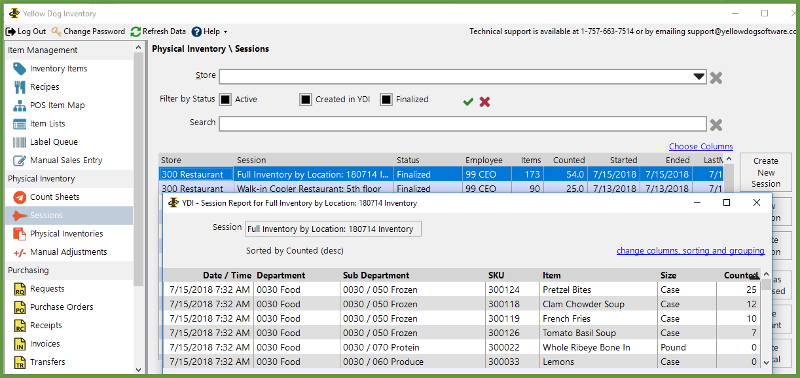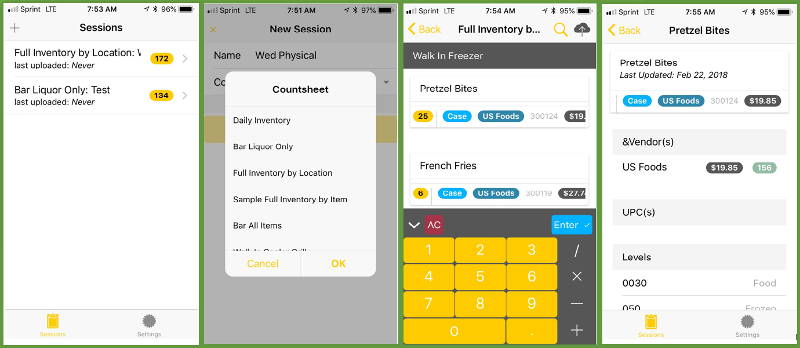 Note: Yellow Dog Inventory required for this app to work.
This is an application for counting food and beverage items for your physicals. This app is compatible with the Clover Flex device and can be used on any of your android Clover devices.
- Create unlimited count sessions
- Session descriptions 100% customizable
- Create unlimited count sheets
- Count sheets can be ordered by area as well as by item (Sheet to Shelf)
- Manually add items not on a particular count sheet
- Calculator quantity ability allows for math (3 + 27)
- View item properties and pictures
Once each count session is completed, you can finalize and send to Yellow Dog Inventory.
This is a great counting app for any product that you can't easily scan. See Yellow Dog Count Retail for bar coded items.
Pricing & Subscription Information
Support & Additional Information
Ready to build your new clover system?
Call (877) 579 1113 or Email us at info@iMerchantech.com